Melia Chiang Mai was the first five-star hotel to open in Chiang Mai since the onset of the of the global pandemic.  The new urban hotel in the heart of the Thailand's mountainous north specializes in 360-degree cuisine to lessen the hotel's carbon footprint.
Under the 360° Cuisine program, the hotel's kitchen works closely with local farmers to help them improve sustainability and encourage ethical production. Meliá Chiang Mai recently partnered with ORI9IN The Gourmet Farm, a gourmet organic farm located in the nearby San Sai District, to grow an array of fruits, vegetables and herbs on a two-acre plot on the broader ORI9IN property for the hotel's restaurants, bars and spa.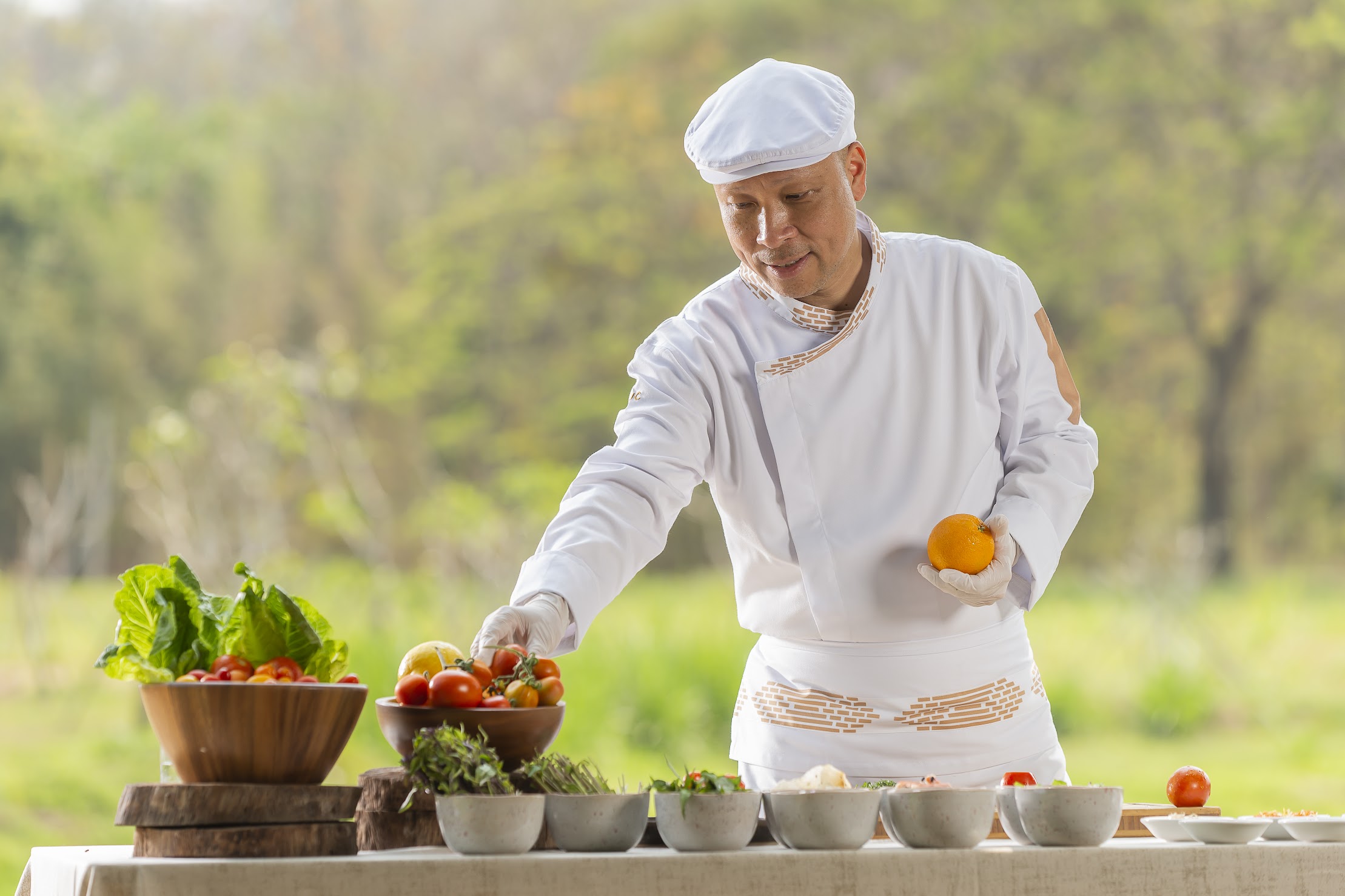 Executive chef Suksant Chutinthratip (Billy) and Mai Restaurant & Bar's Sous Chef Karn Phojun have crafted dishes, featuring produce from the nearby farm, and use as much of every ingredient as possible. Leftovers are returned to the farm as compost and leftover cooking oil is sent to be recycled into biodiesel. The menu is Contemporary Lanna (Northern Thai) with Meliá's Spanish origins and Mediterranean influences on display at its signature restaurant Mai Restaurant and Bar, on the 21st floor (be sure to check out the view at the bar) and includes innovative dishes created via a thoughtful cooking process designed to minimize food waste and reduce greenhouse emissions.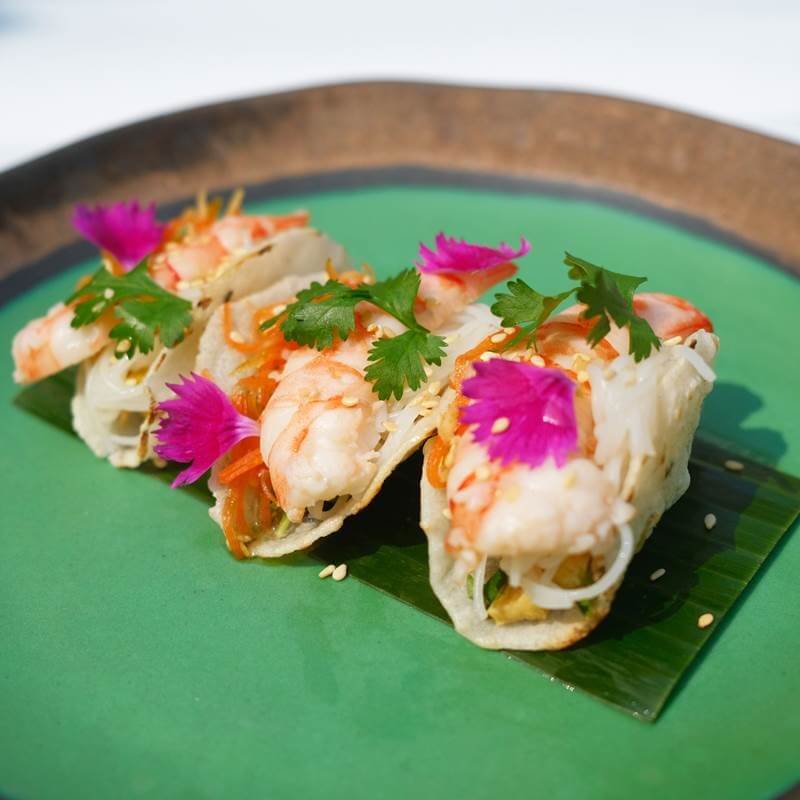 The thoughtful cooking process to reduce waste.  "Every part of each ingredient possible is used.  With the leftover fat trimmings, we extract oil that we then use to make chili oil," Billy said.
Meliá Ho Tram Beach Resort, is a 152-room and 61-villa property located on Ho Tram beach, a two-hour drive from Ho Chi Minh City. Opened in 2019, the upscale and restorative resort features a host of world-class facilities including four restaurants.   The resort, along Vietnam's Southern Coast, started a garden in response to a shortage of vegetables during the lockdown, but the project has grown to encompass a wide variety of different herbs and vegetables.  The Willow Garden has a plethora of fruit trees including coconut, grapefruit, lime, lemon, papaya, pomegranate, passion fruit, jack fruit, mango, guava, soursop, clementine. The garden yields vegetables including spinach, collard greens, bitter gourd, amaranth, gourd, loofah, Malabar spinach, cucumber, water morning glory, tomato, eggplant, and Thai eggplant, plus a wide variety of herbs. They also grow sunflowers, daisies, and wild cosmos as well.  Some of the fresh vegetables collected from the Willow Garden are also used for the staff lunch served in the hotel's canteen.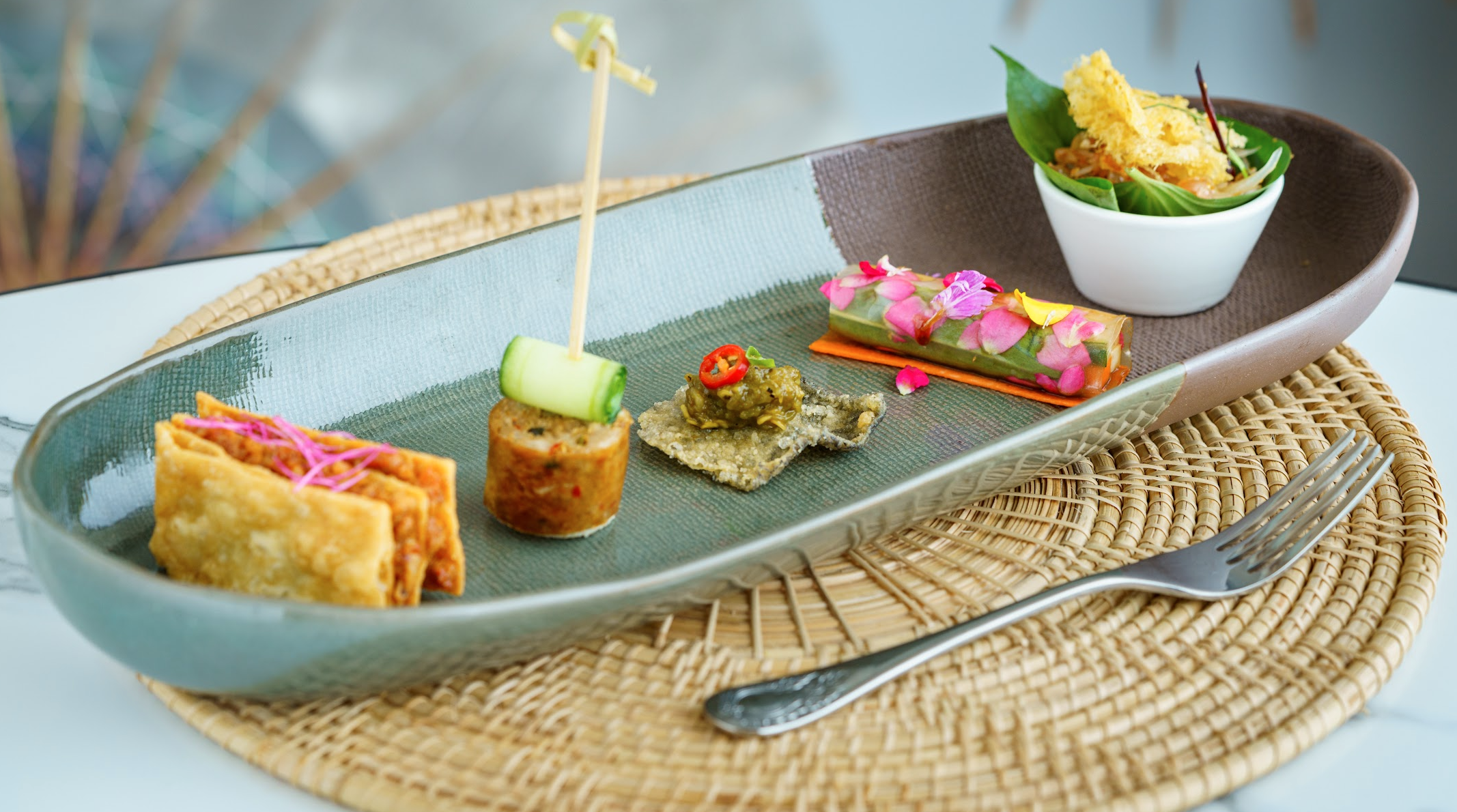 Using local seafood is exemplified every Saturday night at sundown at the resort's ocean front.  Chef and his team bring out an array of large bamboo baskets showcasing the catch of the day from local waters including a cornucopia of lobsters, crabs, squid, fish such as grouper and snapper, shrimp prawns, mussels, snails, clams and scallops. Guests select the fresh seafood of choice deciding if it is grilled, wok-fried or steamed, and choose from sauces and popular Vietnamese accompaniments including lime, chili, ginger, garlic, onion, coriander and mint basil.
"To say that the Vietnamese love seafood is an understatement," said the resort's general manager. "Selecting the freshest seafood from the local market is a way of life here handed down the centuries, so we wanted to bring that lively and authentic experience to our resort and support our local community's fishermen in the process."