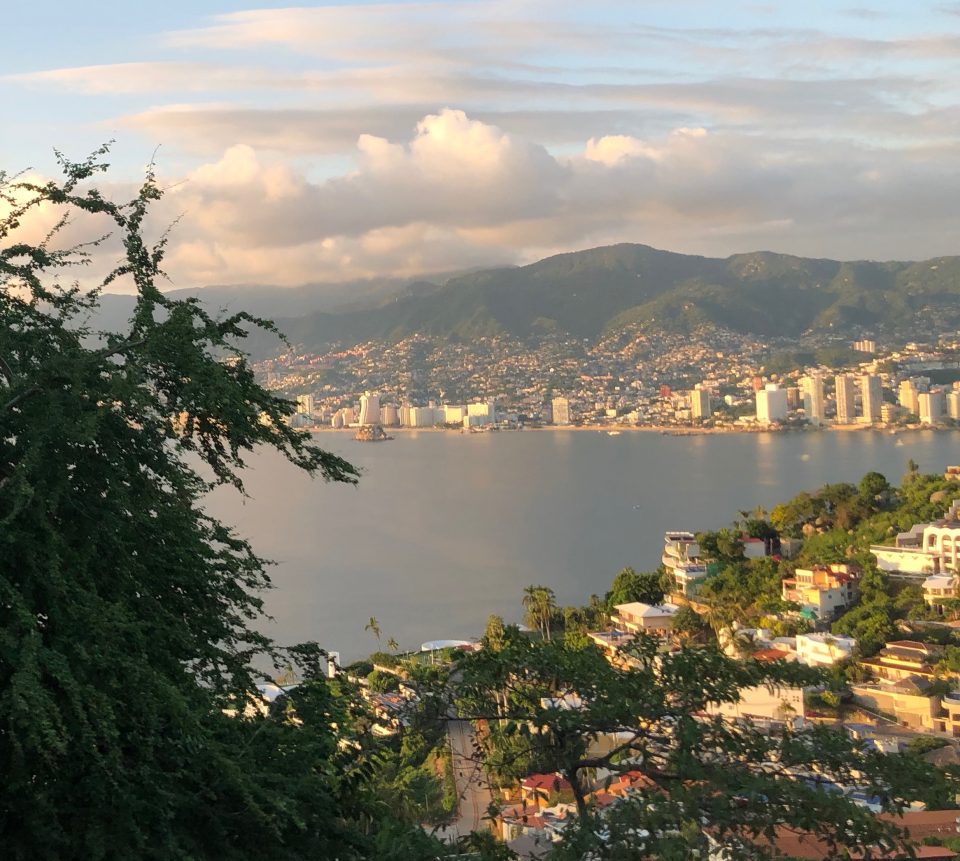 By Angela Fairhurst
"The Pearl of the Pacific", Acapulco rose in popularity as a famous international travel destination beginning in the late 1940s through the 1960s as Hollywood stars flocked to city.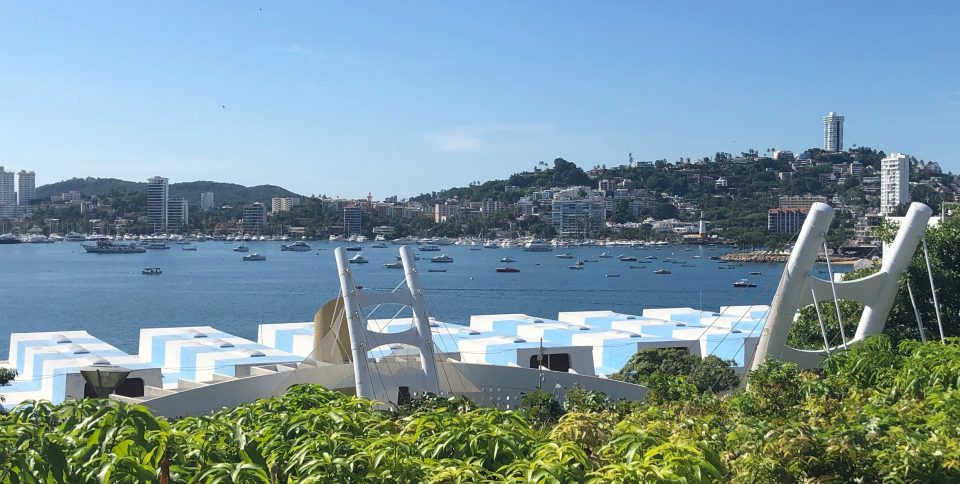 While locals admit the town isn't what it used it be during Acapulco's glory days, the city's dangerous side doesn't seem to be affecting tourism.  Local officials have taken steps to improve safety with more policeman, police vehicles, helicopters and drones to monitor the main beaches, especially in tourist areas, and it's working.  According to Travel Pulse, there has been a 40% increase in tourism since 2016.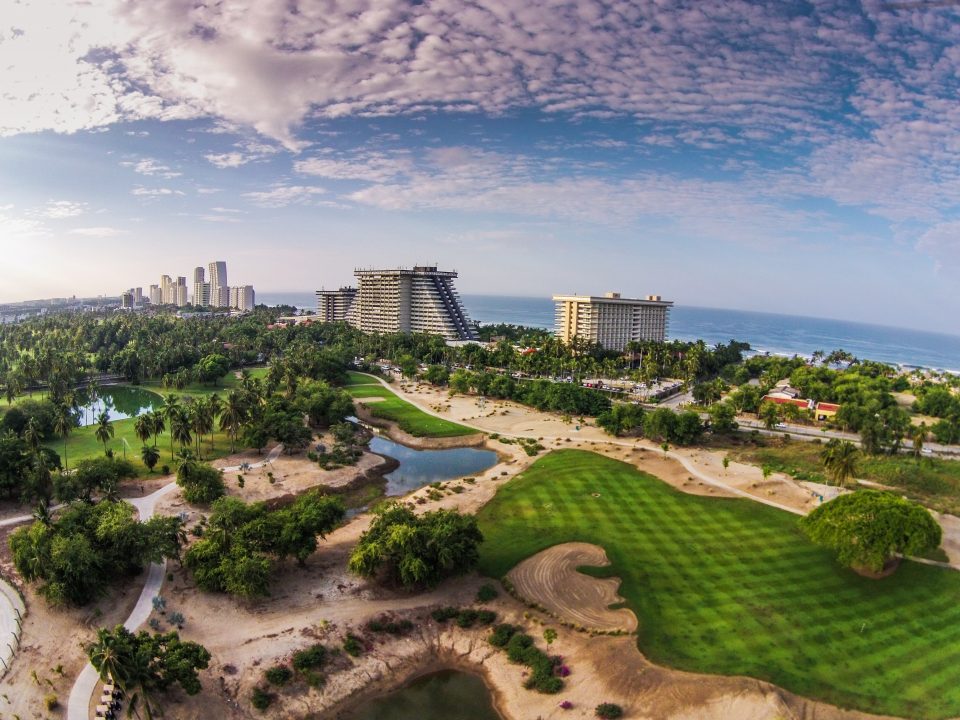 WHERE TO STAY
Our stay was at the Princess Mundo Imperial, a family-friendly tropical retreat resort located in the Riviera Diamante area.  It's famous for being the final residence of Howard Hughes, where he lived at the end of his life in 1976 ensconced in the entire Penthouse floor.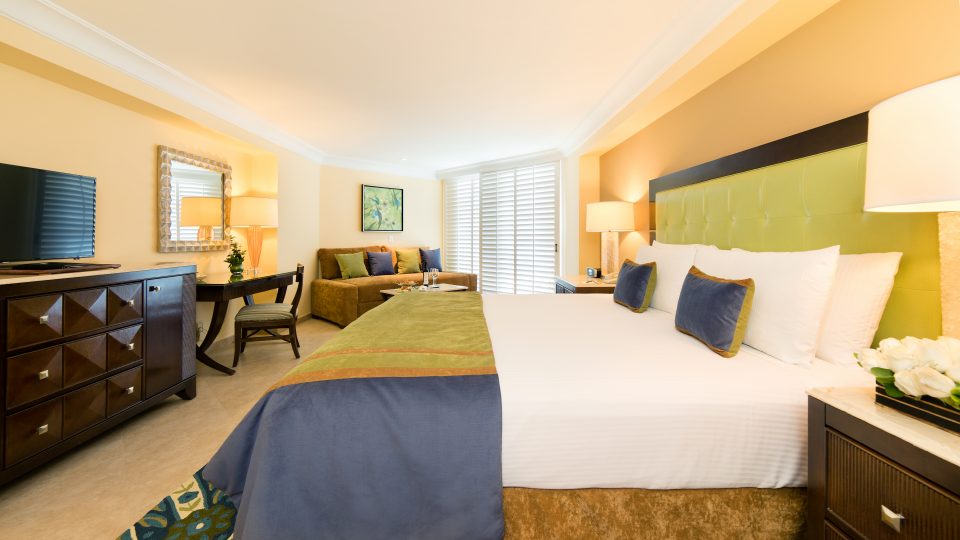 Today there are three towers with 1,011 rooms, each with a private balcony or patio, and floor-to-ceiling windows spread out over 161 acres of tropical gardens, a new 18-hole golf course, eight tennis courts, a spa and salon and a 6,000-seat theatre.  The resort features four freshwater pools with waterfalls and one saltwater pool, all overlooking Revolcadero Beach.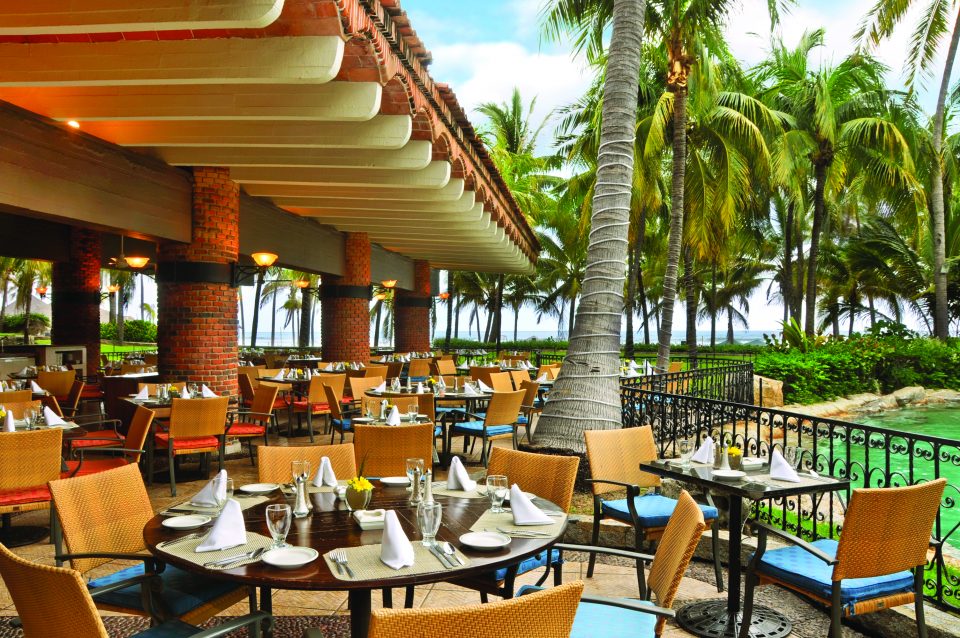 Princess Mundo Imperial Riviera Diamante Acapulco offers a variety of on-site restaurants, ranging from fine dining to casual fare and 3 full-service bars.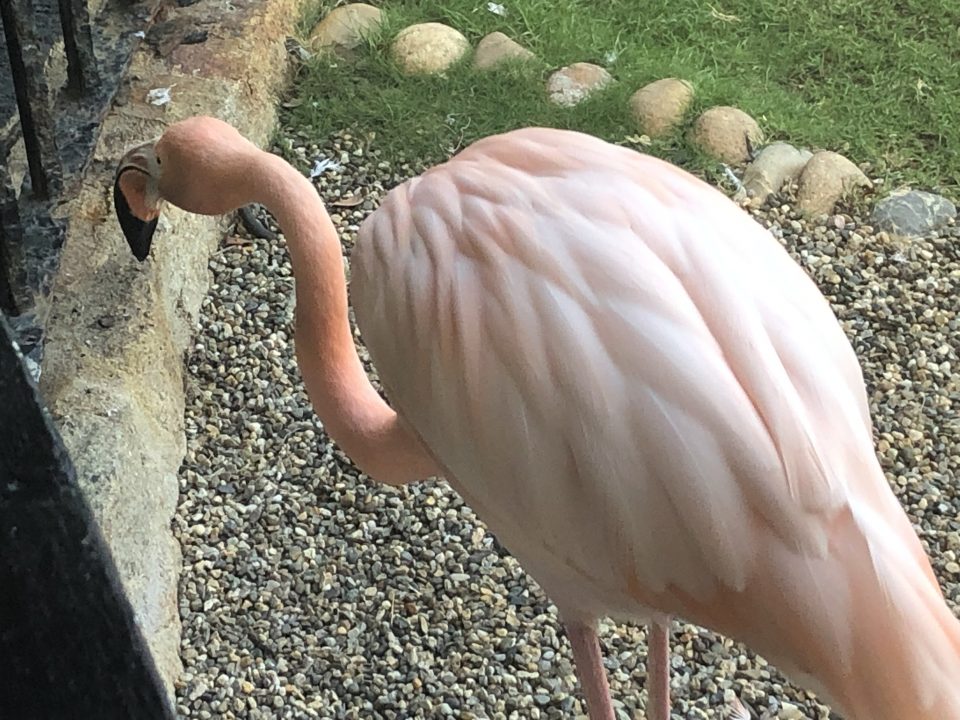 I personally loved seeing the tropical birds on property including flamencos and a black and white swan.
THINGS TO DO
ZIPLINING
Xtasea is Acapulco's latest attraction, where adrenaline junkies can fly over the sea superman style in the world's longest over-the-water zip line.  The facility has 4 Parallel lines where zipliners travel just over a mile across Puerto Marquez Bay, 328 feet above the ocean at speeds up to 75-miles per hour.  Rest assured, there are lots of safety precautions and amenities in place to make for a thrilling adventure.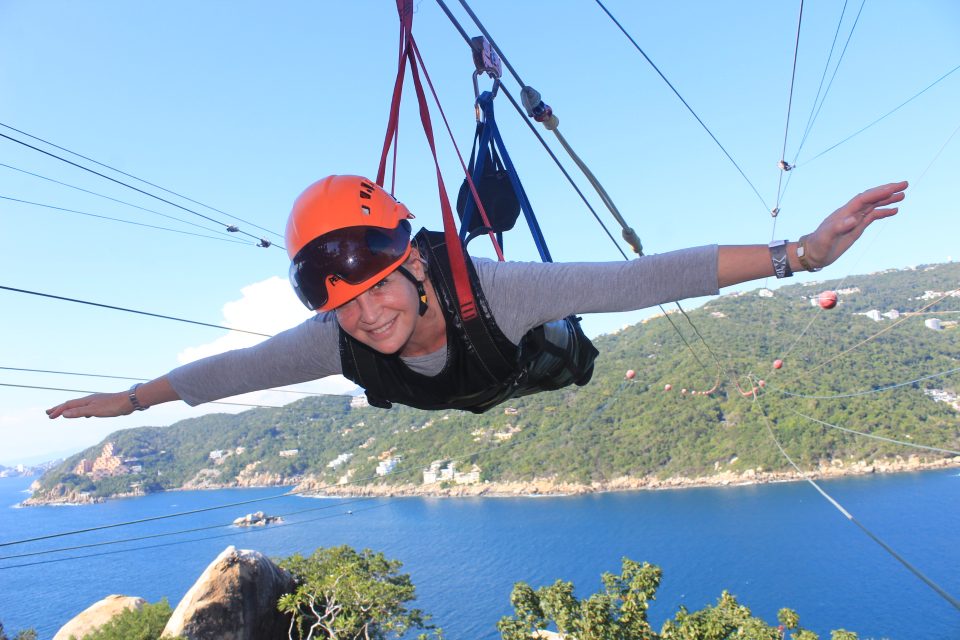 LA QUEBRADA CLIFF DIVERS
Perhaps the most popular attraction in Acapulco are the cliffs of La Quebrada. Since 1934, generation after generation of professional divers have been leaping from the cliffs in front of amazed audiences.  They perform daily shows in the afternoons for the public for a small fee (about the amount of a tip) while guests witness dives from 100-135 feet into the sea below.  The best vantage point is definitely from a boat.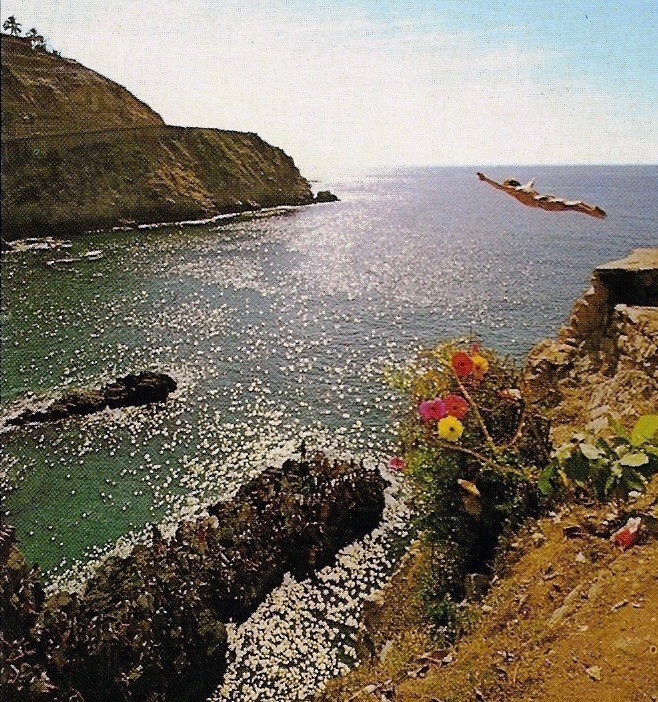 MUSEUMS
These three museums are all within steps of one another in the Golden Zone. 
MUSEO DE LA MASCARA
The Mask Museum of Acapulco exhibits a collection of hundreds of pieces typical of different eras and cultures of the "second face".  Each mask has been conserved and restored. The multicolored faces range from decorative masks to masks for traditional dances with deep cultural roots.  Exhibited here are the mask of the Tiger, popular among the dance of the Tlacololeros, and the dance of Los Diablos, Cuajinicuilapa, Guerrero, along with indigenous, oriental, European and African masks.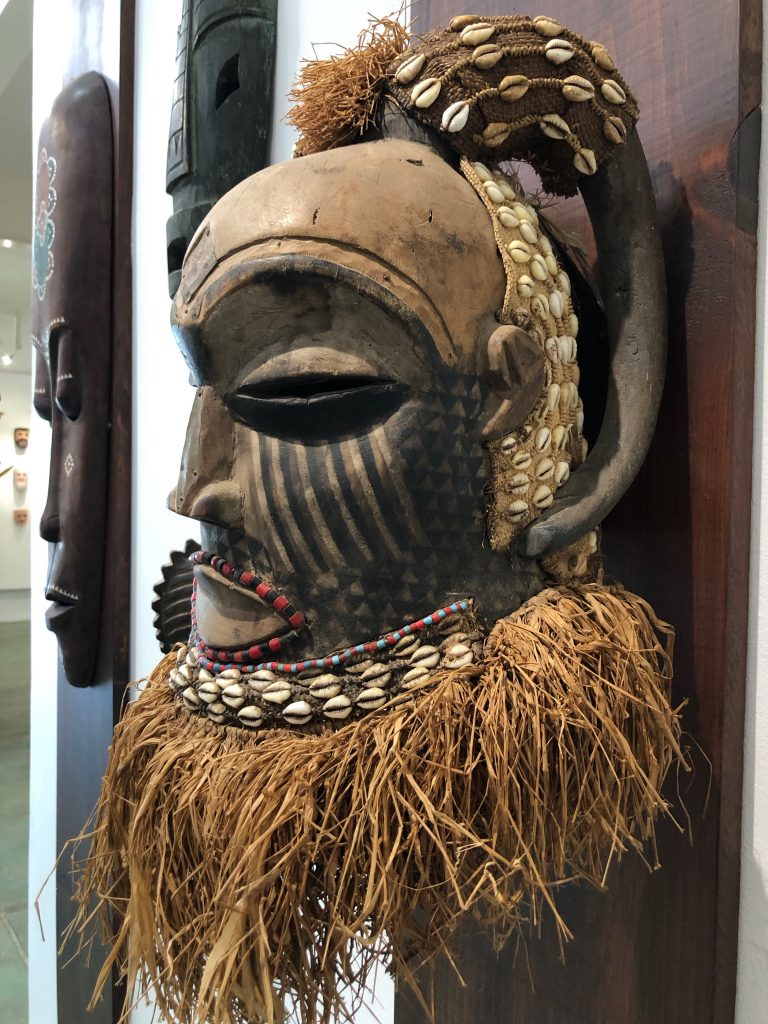 MUSEO HISTORICO NAVAL
The Naval History Museum showcases a large part of the history and culture of Acapulco Bay which for more than 250 years was Mexico's principal port of commerce on the Pacific coast through which trade with the Far East was conducted. There is a workshop for building ship models displaying the step-by-step process.  There are also plans, materials and techniques corresponding to the construction of the original ships along with a consulting library specializing in maritime themes.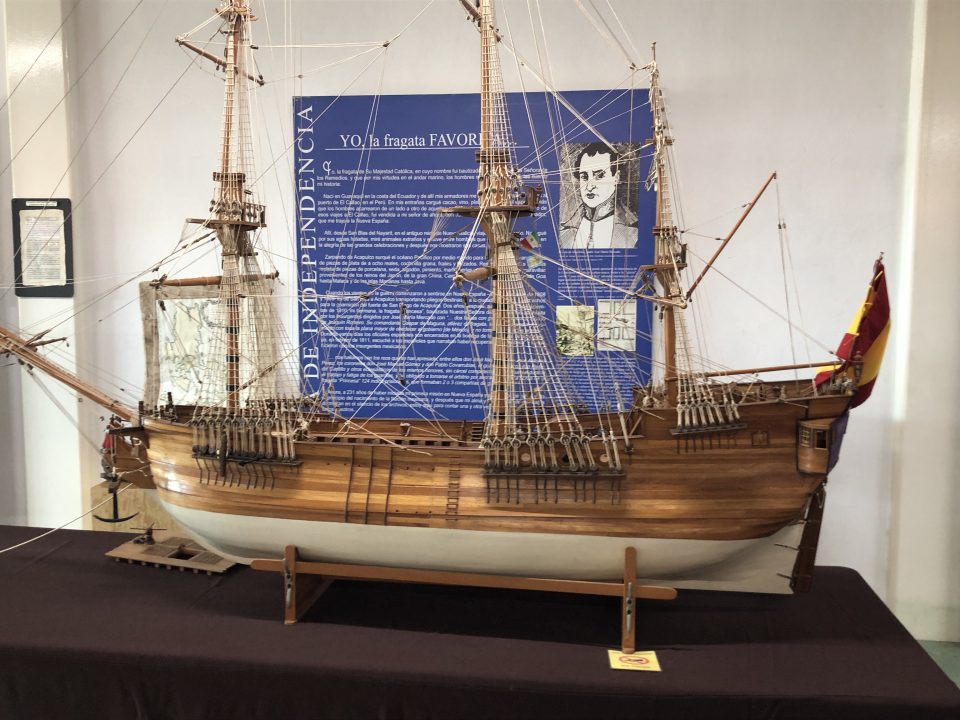 MUSEO HISTÓRICO DE ACAPULCO
The Fort of San Diego is a star-shaped fort. It was built by the Spanish Empire and was one of the most important Spanish fortifications along the Pacific coast.
Inside, the museum offers interesting displays in both Spanish and English covering the galleons, their cargo and the piracy that occurred then in Acapulco's days as the trade route port to the Philippines, and follows the city's Pre-Hispanic times, the Spanish conquest, the glory years of trade with other continents, and pre and post-revolutionary wars of independence.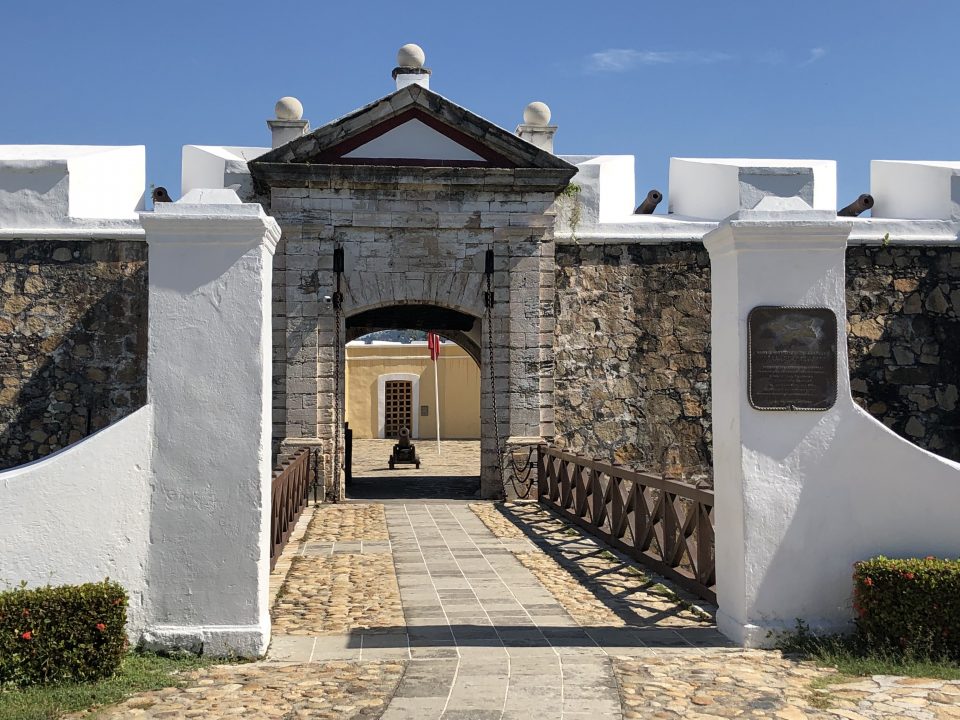 TRES PALOS LAGOON
The Tres Palos Lagoon is a bird-watching adventure.  Visitors ride in motorboats through the lagoon to explore this tropical nature preserve which many exotic species of birds call home.  There are mangrove tunnels, mango trees, coconut and palm groves, virgin lagoons and a natural garden of floating wild flowers amongst an avian sanctuary that is home to gray and white herons, pelicans, marabous, storks and more.