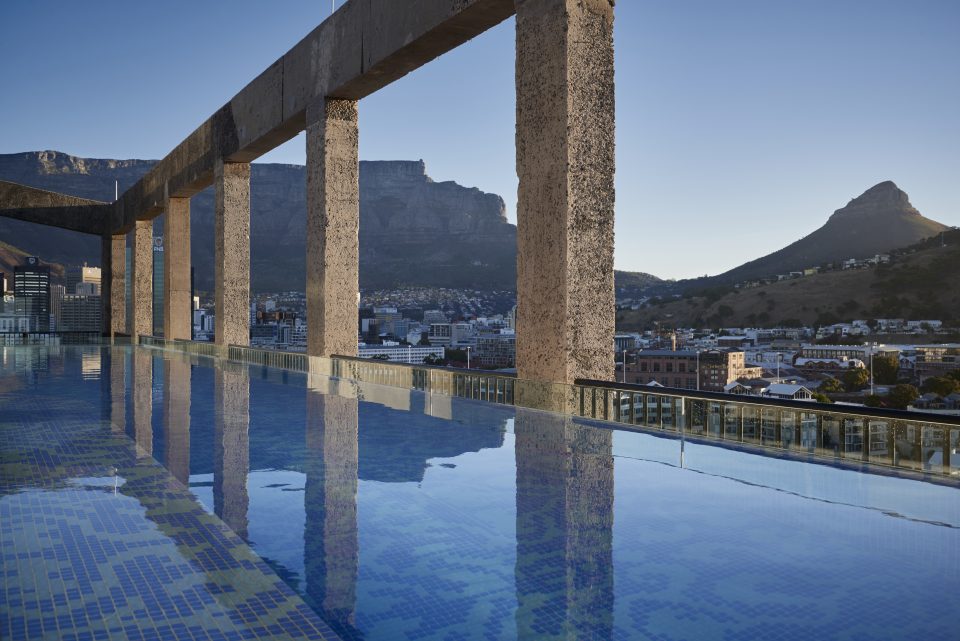 by Angela Fairhurst
The Silo Hotel is the newest addition to The Royal Portfolio collection of South Africa.   Situated in the heart of Cape Town's iconic V&A Waterfront, this out-of-the-box hotel is a transformed historic grain silo complex that occupies the six floors above the Zeist Museum of Contemporary Art Africa.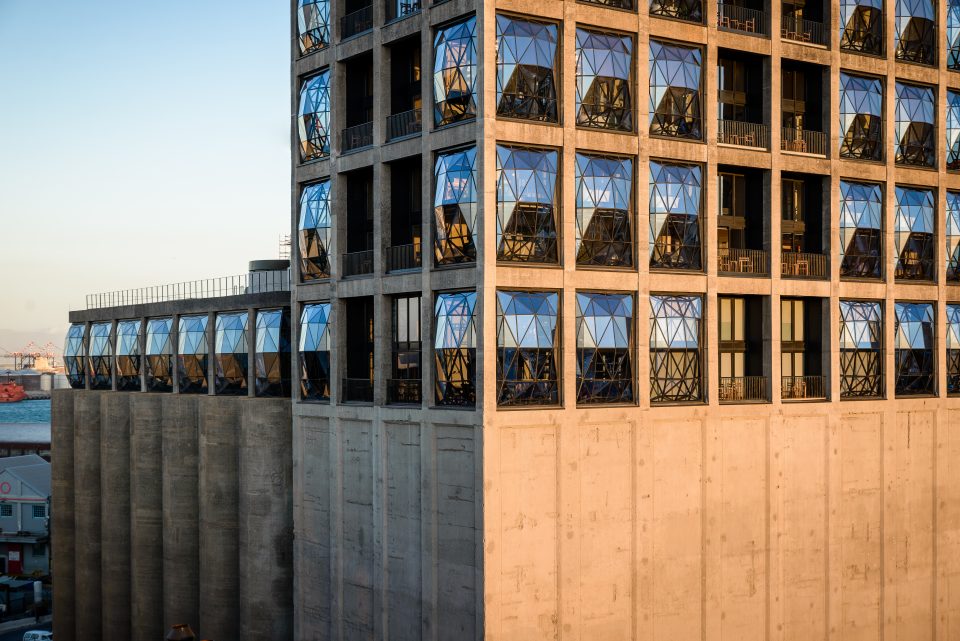 The architect, Thomas Heatherwick, of the London-based Heatherwick Studio, was tasked with converting the elevator house and adjacent storage annex into the hotel, preserving its historic significance while engineering a zero carbon design featuring lower water consumption.  The most creative aspect of the structure is the pillowed glazing window panels that have been inserted into the geometry of the hotel floors and bulge outward, giving each of the 29 rooms and suites floor-to-ceiling natural light while also remaining eco-conscious.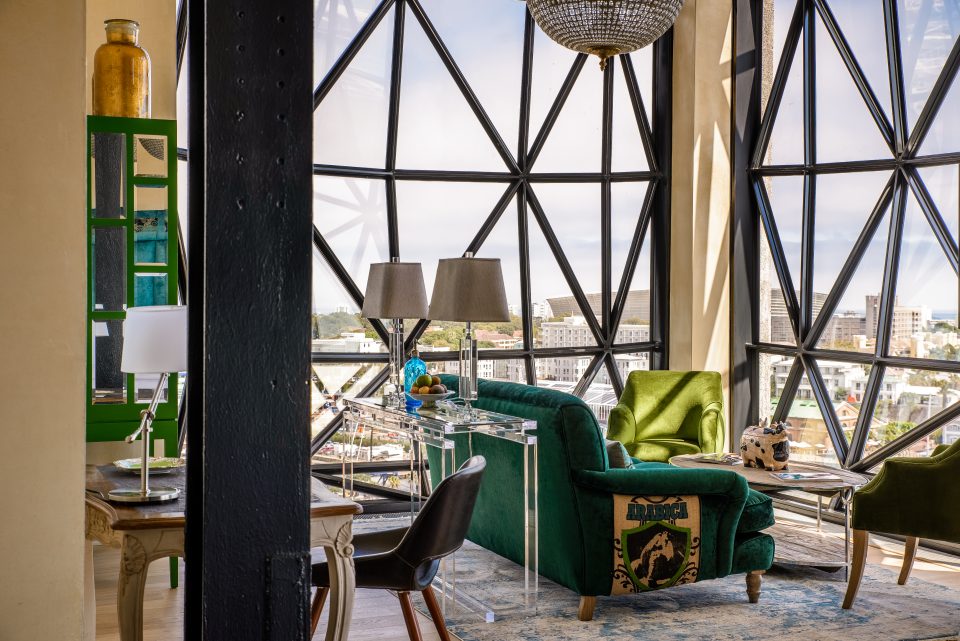 Liz Biden carefully designed the interiors, using her discerning tastes in art, architecture and style.  Combining timeless glamour with contemporary luxury, each of the rooms is individually designed, juxtaposing playfully colored eclectic pieces with the industrial architecture of the hotel.  There are more than 80 handmade crystal chandeliers from Egypt hanging throughout the hotel, including the ones above the soaking tubs in the marbled-floored bathrooms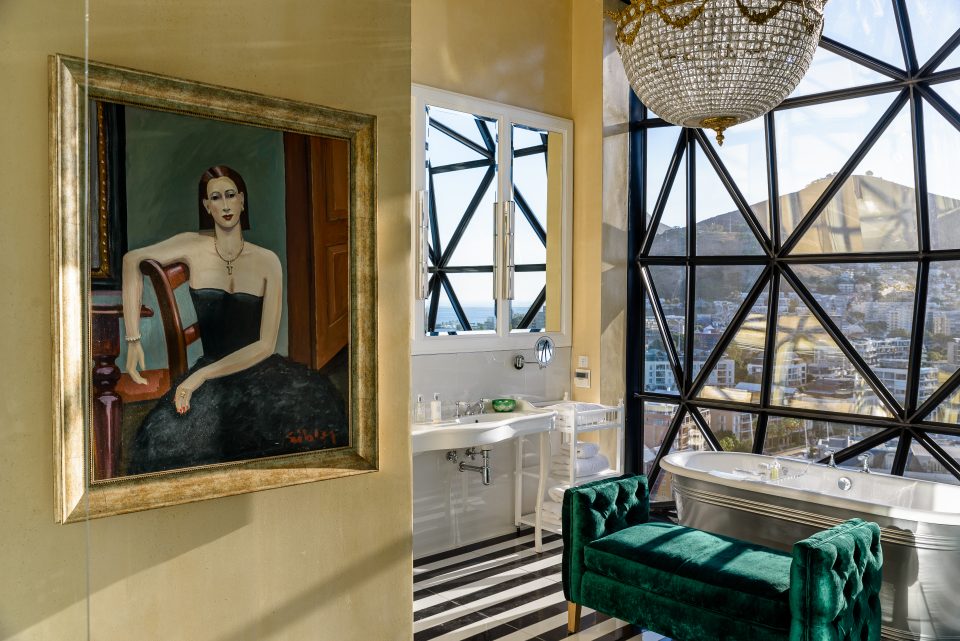 No matter the location, all the rooms and public areas amplify the stunning views of Cape Town.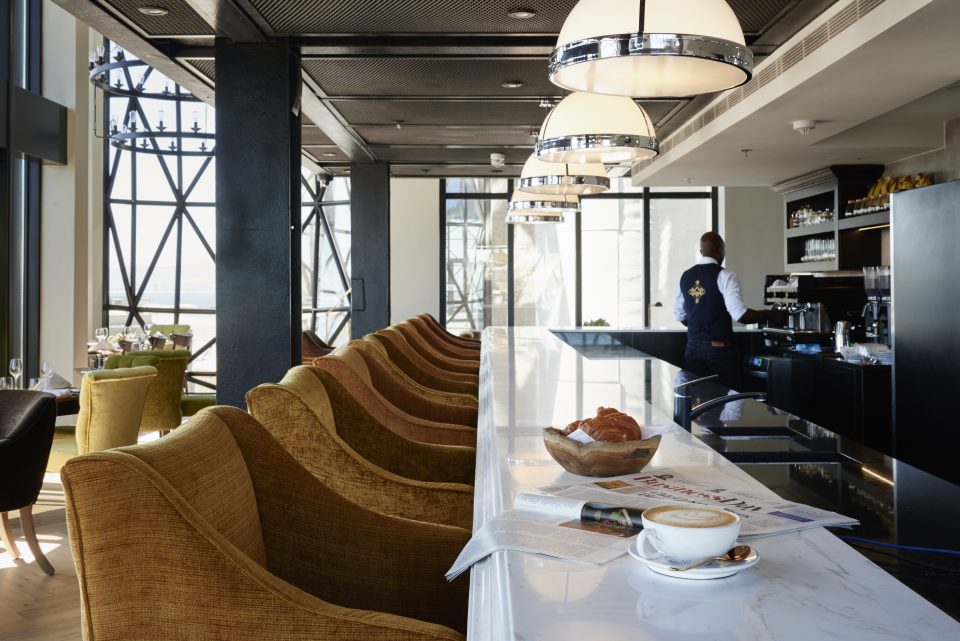 There are four dining options available for guests.  A private dining experience is available for up to a party of 22 in the Wisdom Room; The Granary Café offers seasonal and local ingredients by Executive Chef Veronica Canha-Hibbert and her team; The Silo Rooftop is an al fresco dining experience with spectacular panoramic views of Cape Town; and The Willaston Bar on the sixth floor of the hotel.
Named after the first ship to export grain from the original silo complex back in 1924, the Willaston Bar is open for a la carte breakfast, casual meals, bar snacks, classic cocktails or local and international wines.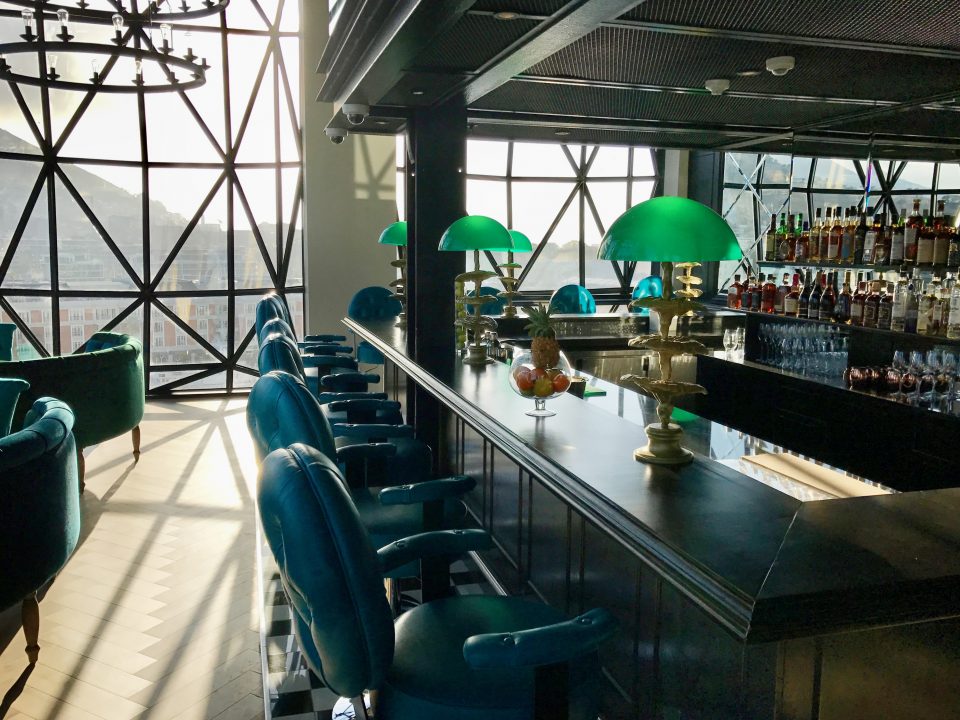 The Silo Spa is a tranquil space with five treatment rooms, a gym, sauna and dedicated manicure and pedicure area.  Located on the fourth floor, guests can indulge in signature treatments using top international products including Ling and Black Pearl.