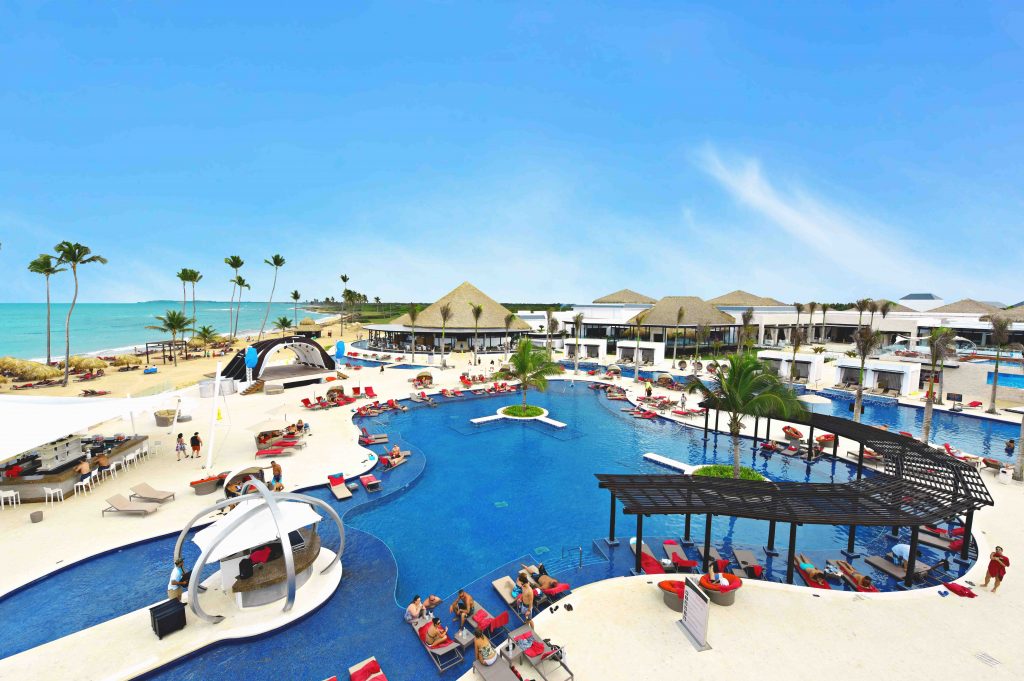 By Brandon Schultz
Dominican Republic is a Caribbean destination prized  for its carefree vacation vibe. CHIC by Royalton elevates the Punta Cana party scene, by bringing  sleek design and top-tier luxury. The 320-room resort isn't just all-inclusive, it's all-exclusive, from private cabanas to suites featuring personal swim-out pools. Personalization is key at CHIC, from your choice of lighting color in your room to the property's Sports Event Guarantee, which assures that you can follow your home team in any major world sporting event at the Excite Sports Bar & Lounge. The beach of Uvero Alto is less-crowded than the better-known Bavaro Beach adding a private island feel that is harder to find elsewhere in Punta Cana.
For added exclusivity, upgrade to Diamond Club service, with accommodations situated in the resort's most desirable location next to the pools and the beach.  The private lounge is stocked with premium liquors and hors d'oeuvres throughout the day, and boasts an additional secluded beach with a members-only bar and grill.  Personal butler service adds to the pampering, anticipating every need from unpacking and ironing to navigating the pillow menu or preparing your private Jacuzzi. Diamond Club minibars are stocked daily, including premium liquor taps, and membership includes complimentary access to the resort's elevated, glass-walled mermaid pool.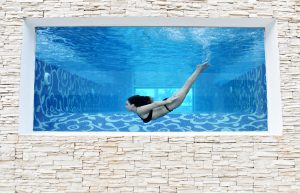 Here, luxury does not mean stuffy. While most days at the property are passed in serene style, nightly parties rock the pools and beach.  Champagne mermaid parties, authentic Dominican culture parties featuring local talent, masquerades, and the Fancy Freak Dance Party with acrobatic performances are just a taste of the nightly bashes at CHIC.  Not all parties are after dark, though. Don't miss afternoon foam parties for sudsy soaks among unicorns and rainbow beach balls. With the free-flowing alcohol and daily party schedule, it should go without saying: CHIC by Royalton is an adults-only escape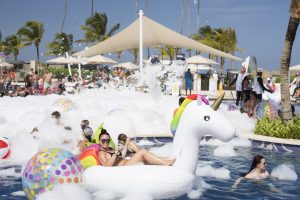 By day, recharge at The Royal Spa.  It's secluded from the resort's action and features a sizeable massage menu and hydrotherapy haven evocative of a futuristic cenote (not all cenotes are in Mexico; Punta Cana has two!). After the sauna and steam room, your spa concierge will escort you through each of the water treatment pools around the circular chamber, stimulating and relaxing your entire body. Finally, wrap yourself in a robe and rest in a lounge chair, lulled to tranquility by the varied sounds of water around this romantically lit environment.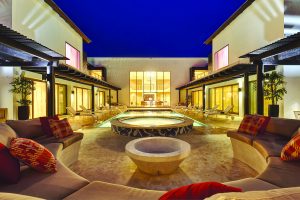 If your getaway is a group sport, or you're celebrating a special occasion with some close friends, consider taking over the CHIC Mansion for the apex of exclusivity. Like all CHIC by Royalton rooms, the Mansion's six bedrooms are each equipped with the brand's proprietary DreamBeds, but this 11,500 square foot house is also fitted with seven bathrooms, kitchen, living room, dining room, wine cellar, game lounge, and a private pool, Jacuzzi, and patio. While at the Mansion, take advantage of a private chef experience for the group and a complimentary spa service for each guest in the mansion. Away from prying eyes, the CHIC Mansion truly allows you to live out your "what happens in DR . . ." fantasy.
Off the property, snorkeling, boat and dune buggy tours, and even an outpost of the legendary Coco Bongo club are all nearby, but if you've come to truly take advantage of this all-exclusive all-inclusive, you won't have much interest in leaving CHIC the property.