This month, Luxe Lavs contributors Angela Fairhurst and Natalie Compagno moved from the bathtub to an even larger body of water—the swimming pool. Here are six hotel pools with astonishing views and creative architecture.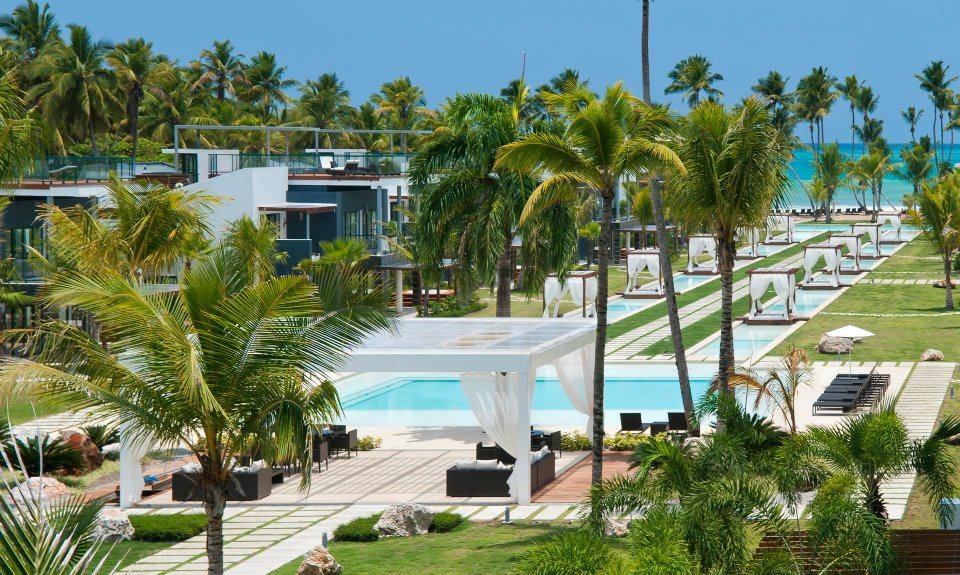 Sublime Samana takes its swimming area very seriously, as it is the focal point of this Small Luxury Hotels of the World property. The resort covers seven acres, and the centerpiece is its nearly 500 foot waterway, which spills into canals flowing toward the Caribbean. The hotel's modern architecture features 26 casitas that surround the pool, along with daybeds hovering over the water. Although the swimming pool is expansive, each smaller nook creates intimate settings where guests can relax, have lunch, or play a classic board game provided by the hotel.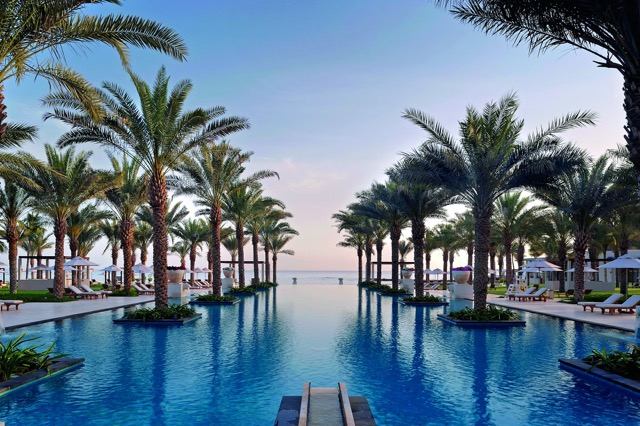 The Ritz-Carlton Al Bustan Palace in Muscat, Oman is hidden away between the Al Hajar mountain range and the Sea of Oman. The Al Bustan Palace offers five separate outdoor swimming pools. Our favorite is the pool that encompasses the majority of the resort between the hotel and the private white sand beach. With dozens of palm trees surrounding the pool, guests can relax in shade under umbrellas and soak in the almost infinite views of the Sea of Oman.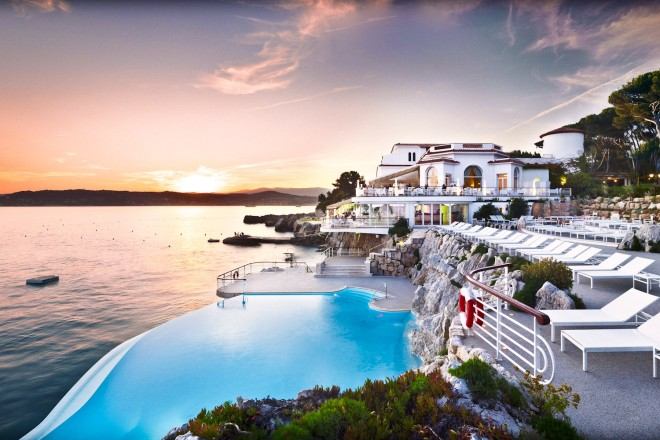 One of the most famous hotels in the world, Hotel du Cap-Eden-Roc in Antibes, hosted many of the Golden Years of French Cinema. Starlets and studio big shots have enjoyed the glamorous property and pool. This landmark hotel dates back to 1870 and rubs shoulders with Cap D'Antibes and the Musee Picasso. The pool is carved into the rock of the D'Antibes cliffside and is filled with heated saltwater. Our favoritetouch is the overwater trapeze in case guests want to make a big splash.
COMO Point Yamu Phuket is a new luxury resort located at the tip of Cape Yamu overlooking the Andaman Sea and the dramatic limestone of Phang Nga Bay. The main pool is just one of 26 private pools. Aside from the view, our favorite feature is the stepping stones that provide a bridge from one side of the long pool to the other.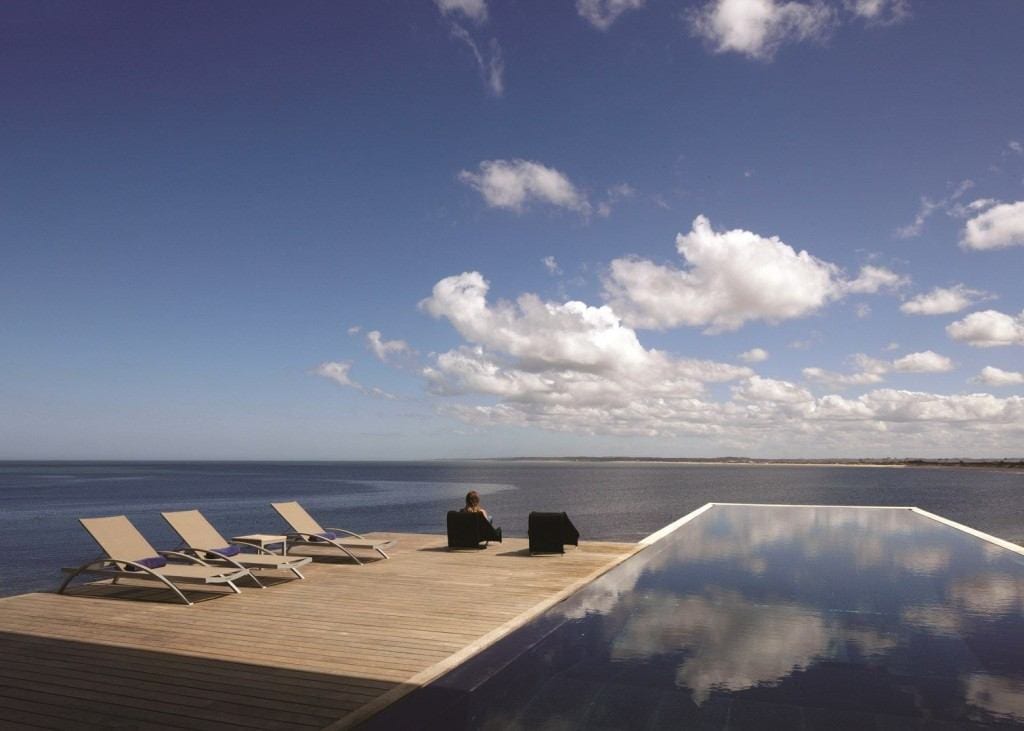 The Playa Vik Jose Ignacio boutique hotel is as famous for its art collection and artistic movement as it is for its pool. The structure of cantilevered titanium and glass is called the "Sculpture" and inside houses three master suites with unique modern art. The cantilevered lap pool is an extension of this concept, and at 32 feet above the beachfront it seemingly jets into the horizon. Nighttime brings the fiberoptic map of the southern hemisphere to life, illuminated on the granite tiles of the pool.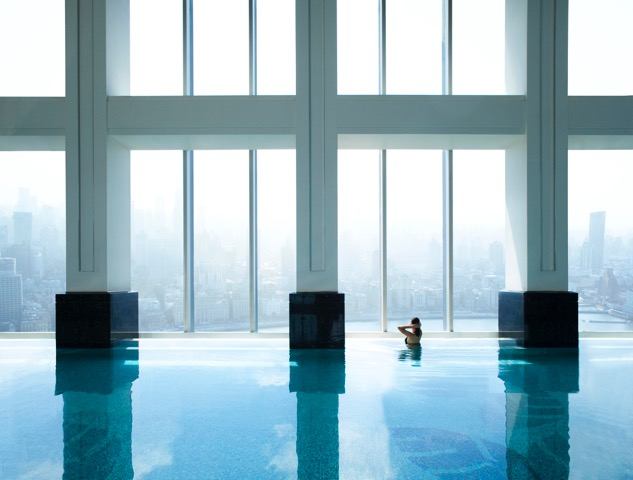 The Ritz-Carlton Shanghai Pudong indoor spa pool sits 53 floors above with uninterrupted views of The Bund. Reminiscent of a Roman bath, guests can soak in the view or enjoy a swim in the ceramic-tiled heated pool surrounded by decorative mirrors.