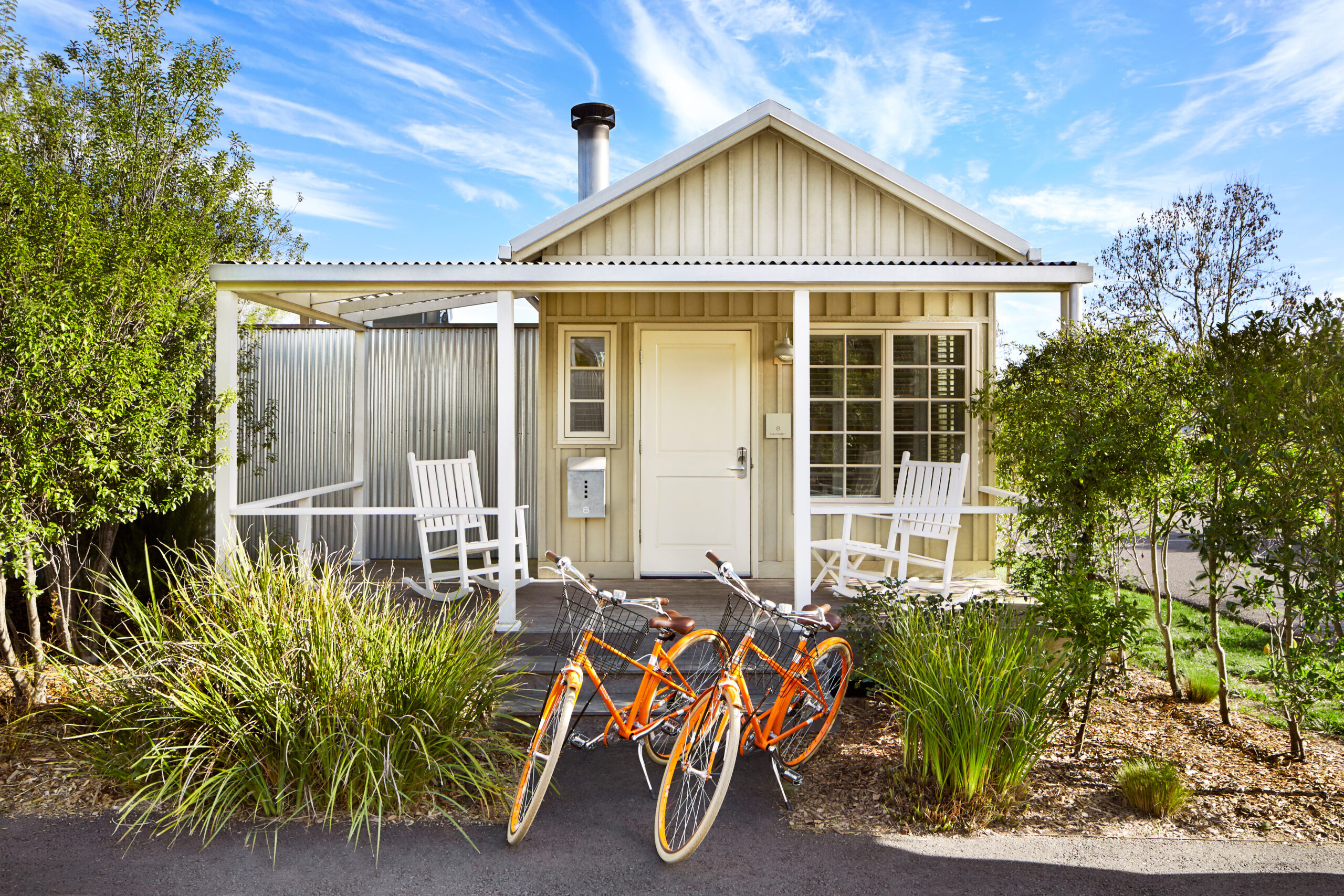 For the holidays, locals and guests of these hotels can feel good about protecting the environment celebrating in "Green" style.
Leaders in the hotel sustainability field are members of Beyond Green, a global portfolio of hotels, resorts, and lodges that exemplify sustainability leadership. Beyond Green proposes a new way to travel that connects personal well-being with the well-being of our planet. To be considered for Beyond Green, a property must meet more than 50 sustainability indicators that align with global sustainable tourism standards.
These three Beyond Green properties are prime examples of luxury resorts with eco-friendly celebrations during the Christmas season.
Nestled on 28 acres surrounded by lush vineyards, farmland and the natural beauty of the Napa Valley is the Carneros Resort and Spa. The resort was designed to be an integral fit into the Carneros wine-growing district landscape and is committed to helping preserve its pristine setting.
SUSTAINABILITY
As a proud member of Beyond Green, Carneros Resort and Spa promotes recycling and composting: it donates discarded soap to Clean the World where the soap is sanitized and repurposed in needed areas across the globe; uses boxed water and 100% compostable coffee packs; EVs, wagons and bicycles are employed for transportation within the property; native, drought-tolerant plants and naturalized plant materials are used in the landscaping; porch rocking chairs are made from recycled milk cartons; cleaning products are biodegradable; natural ventilation was built into the architectural style of the resort; and the food and beverage program is locally grown, organic produce, farm-to-table sourced from the property's own culinary garden or small regional farms that are sustainably maintained.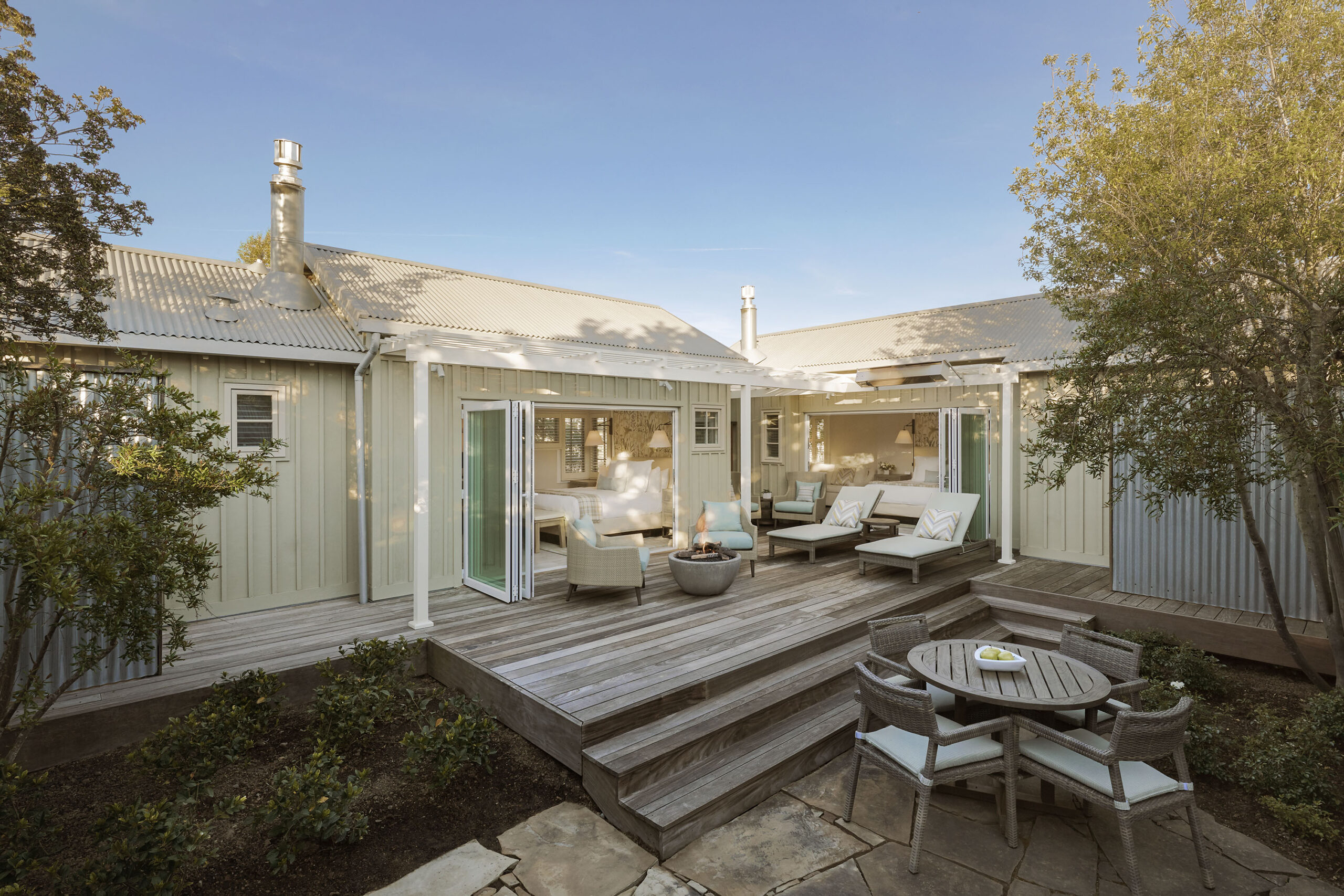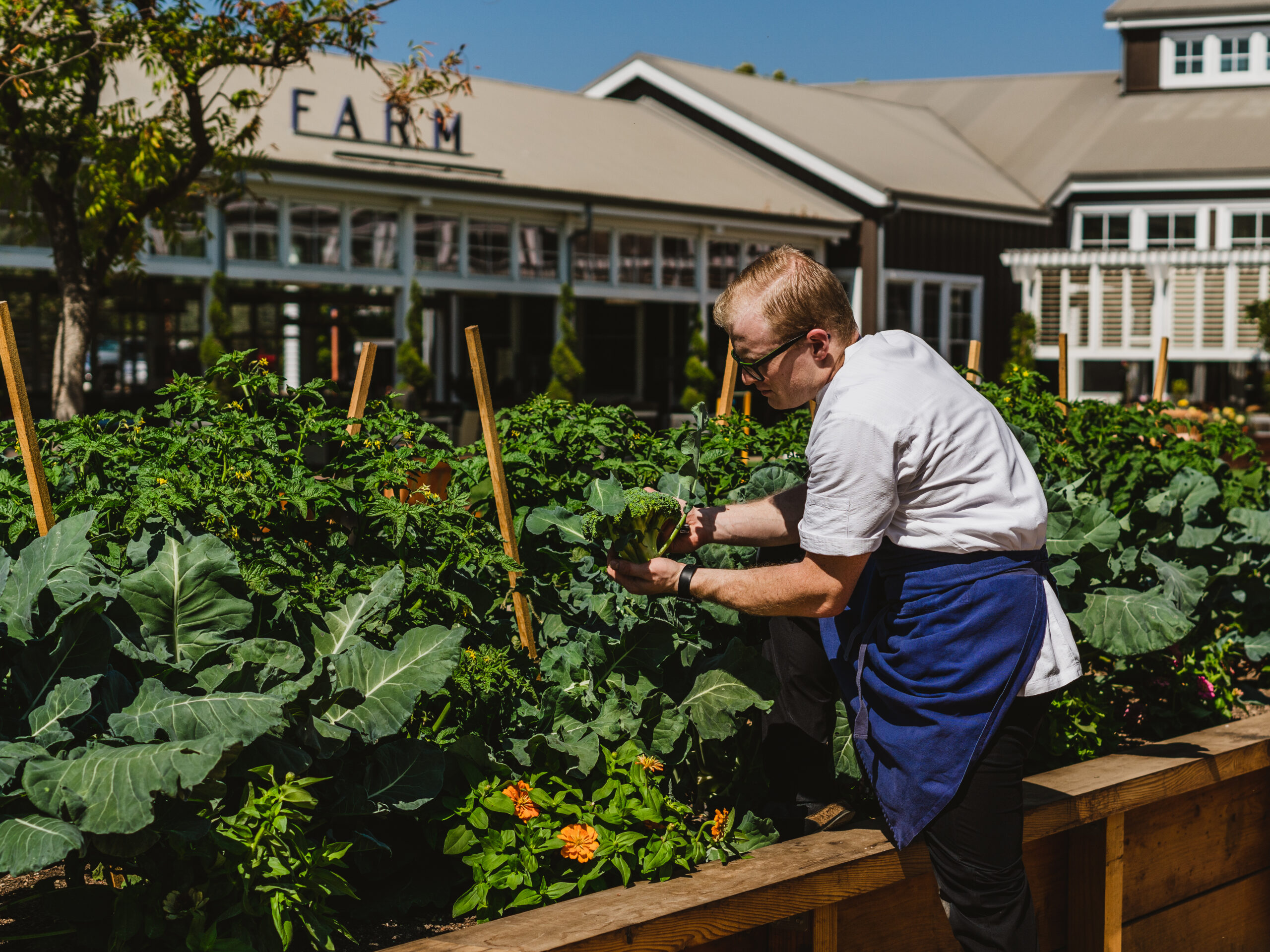 ACCOMMODATIONS
Accommodations include 100 cottages, suites, residences and luxurious, private homes. The cottages offer 420 square feet of indoor space and up to 800 square feet of outdoor living space with al fresco showers, heated slate bathroom floors, and fireplaces with Enviro-Logs. Each cottage has a private front porch and backyard garden with a sundeck, firepit and an indoor-outdoor shower. There are plenty of warm throws and heaters for Napa's evening chill. Additionally, cottages have soaking tubs both in the bathroom and in the yard.
FESTIVITIES
This year, Carneros will offer an array of holiday activities.
There will be Nightly Cookies & Hot Cider; Create your-own Hot Cocoa Fridays; Cookie Decorating Saturdays; and Neighborhood Caroling. 
Carneros Resort and Spa's fine dining restaurant, FARM at Carneros will be open Christmas Eve Additionally, the resort will host a New Year's Eve Celebration inclusive of a countdown, champagne, chef stations, open bar and live music.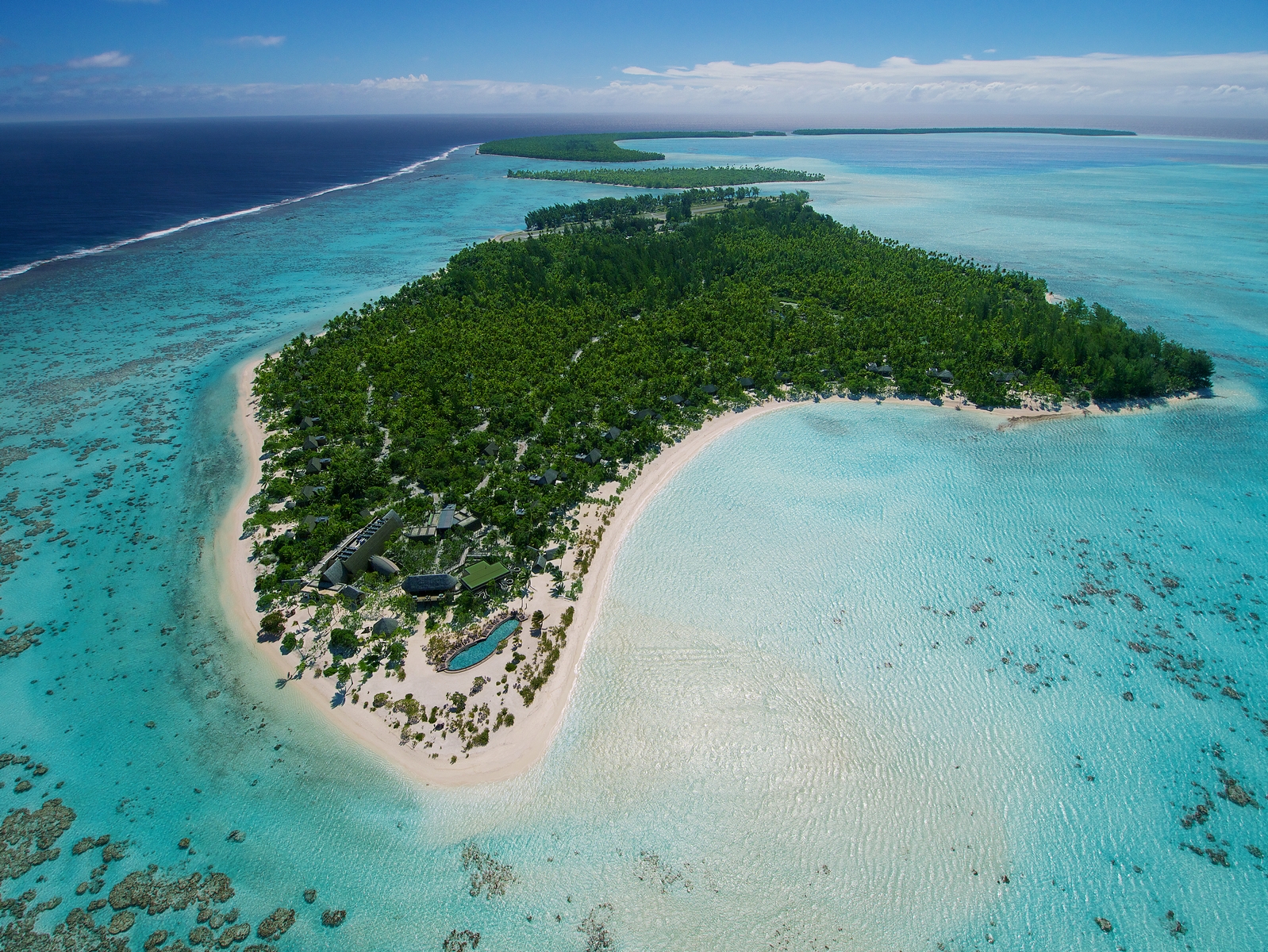 Located on the pristine white sand beaches and the serene private atoll of Tetiaroa in French Polynesia is The Brando, a luxury resort built with Marlon Brando's vision to create a sustainable development where both people and place find harmony with one another. Tetiaroa is a place of rare biodiversity, a natural sanctuary for birds and marine life, with several programs to preserve, restore and help them flourish.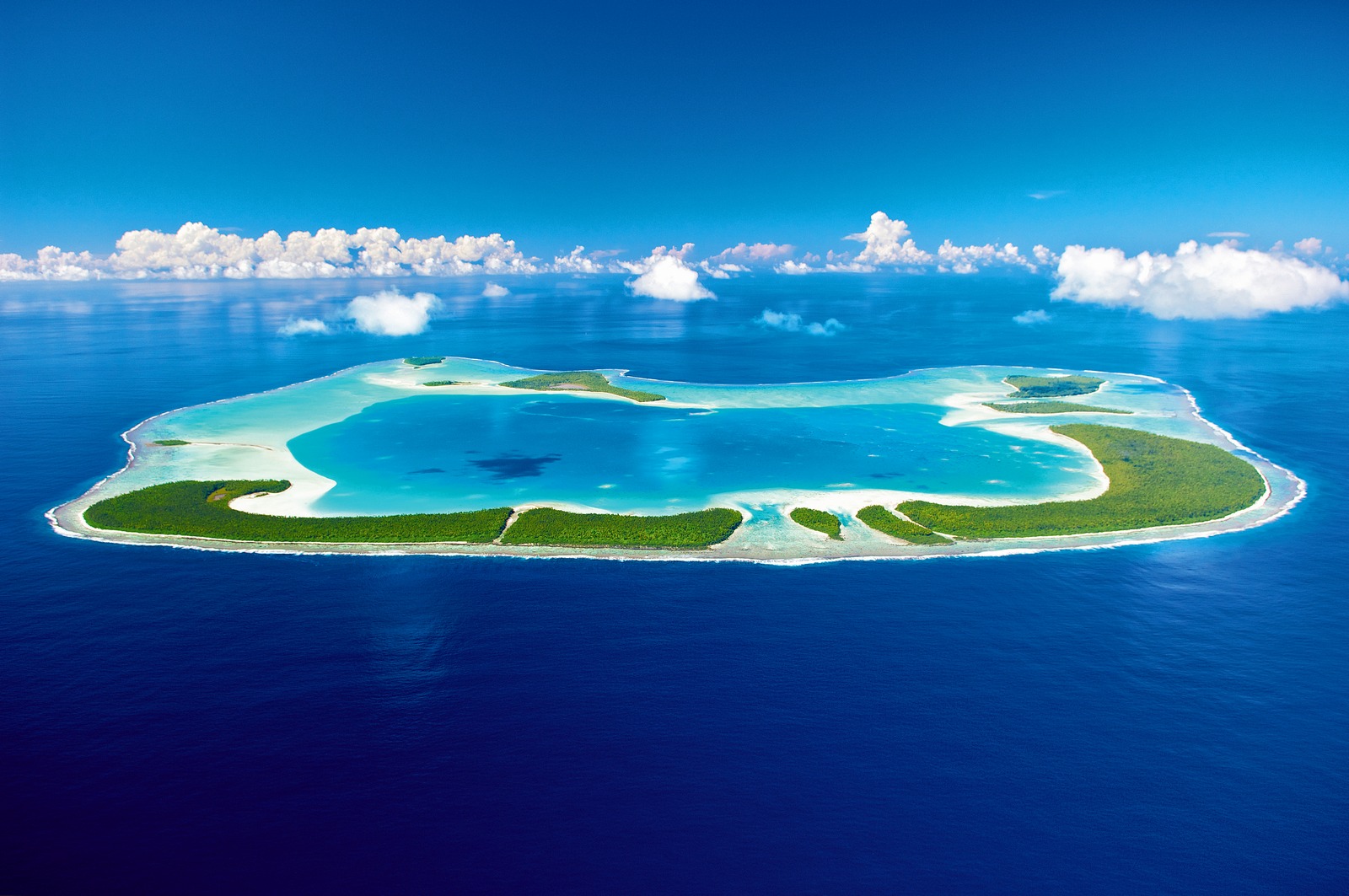 SUSTAINABILITY
The Beyond Green resort considers itself a steward of Tetiaroa with the responsibility to treat it with the upmost level of care and respect. All building materials used are of local origin, renewable or incorporate recycled components.  The Brando has implemented Sea Water Air Conditioning (SWAC) by using the temperature of the deep ocean to cool an AC loop, releasing the sea water back into the ocean with no impact.  In tropical environments, where air-conditioning is in high demand year-round, it can represent 40% of total energy consumption and is the largest single usage of energy.  This system saves 42% of energy in comparison. The resort relies entirely on renewable energy, including solar power and biofuel whenever it can be procured, and is close to reaching its goal of being carbon neutral and self-sustainable. The Brando gifted an Ecostation to the Tetiaroa Society, a nonprofit established to lead the scientific and cultural mission to protect the atoll, strengthen its resilience to global change by restoring eco-systems, and be interdependent while inspiring others around the world to do so as well. The Society leads a Blue Climate Initiative, a major global initiative to harness ocean-based strategies to combat the climate crisis and other environmental issues. Tours by the Tetiaroa Society are offered year-round to encourage guests to support these efforts.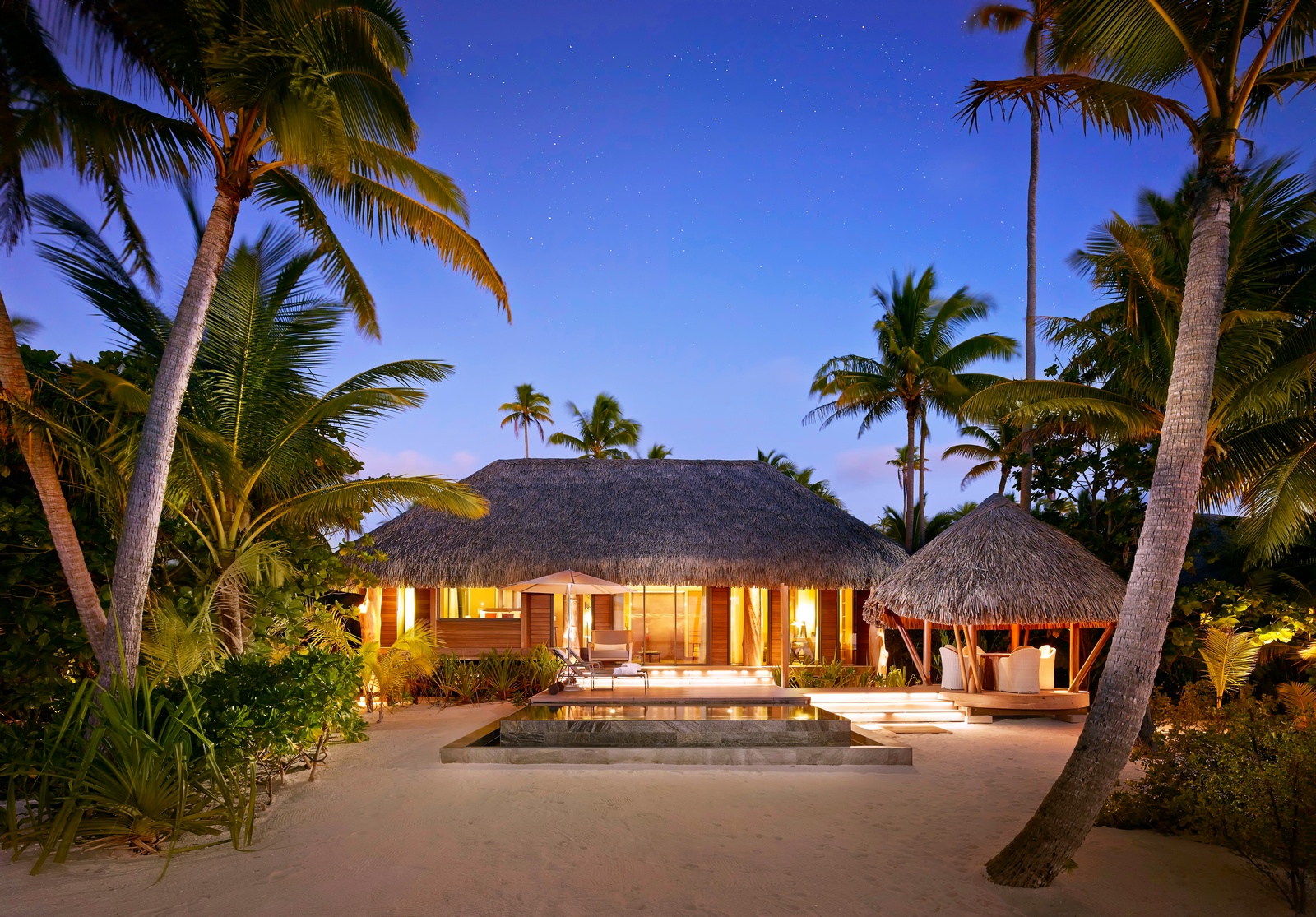 ACCOMMODATIONS
There are 30 one-bedroom villas, four two-bedroom villas, a three-bedroom villa and the Teremoana 3-bedroom private residence. Each villa is designed to blend into the serene indoor and outdoor surroundings in a cozy setting with private terraces, pools, outdoor Al-Fresco bathtubs, and the beach just steps away.  Dressing areas adjoin the bedrooms while large windows allow for gazing at the lagoon through a screen of native plants.
FESTIVITIES
This holiday season, The Brando invites guests to engage in an array of unique, sustainable activities like traditional Polynesian outrigger canoe racing, Tahitian drumming on the to'ere and pahu with local musicians, the Polynesian art of coconut palm weaving with cultural experts who teach guests the calming and meditative therapeutic process, and a sandcastle building contest using items like seaweed and shells found in nature.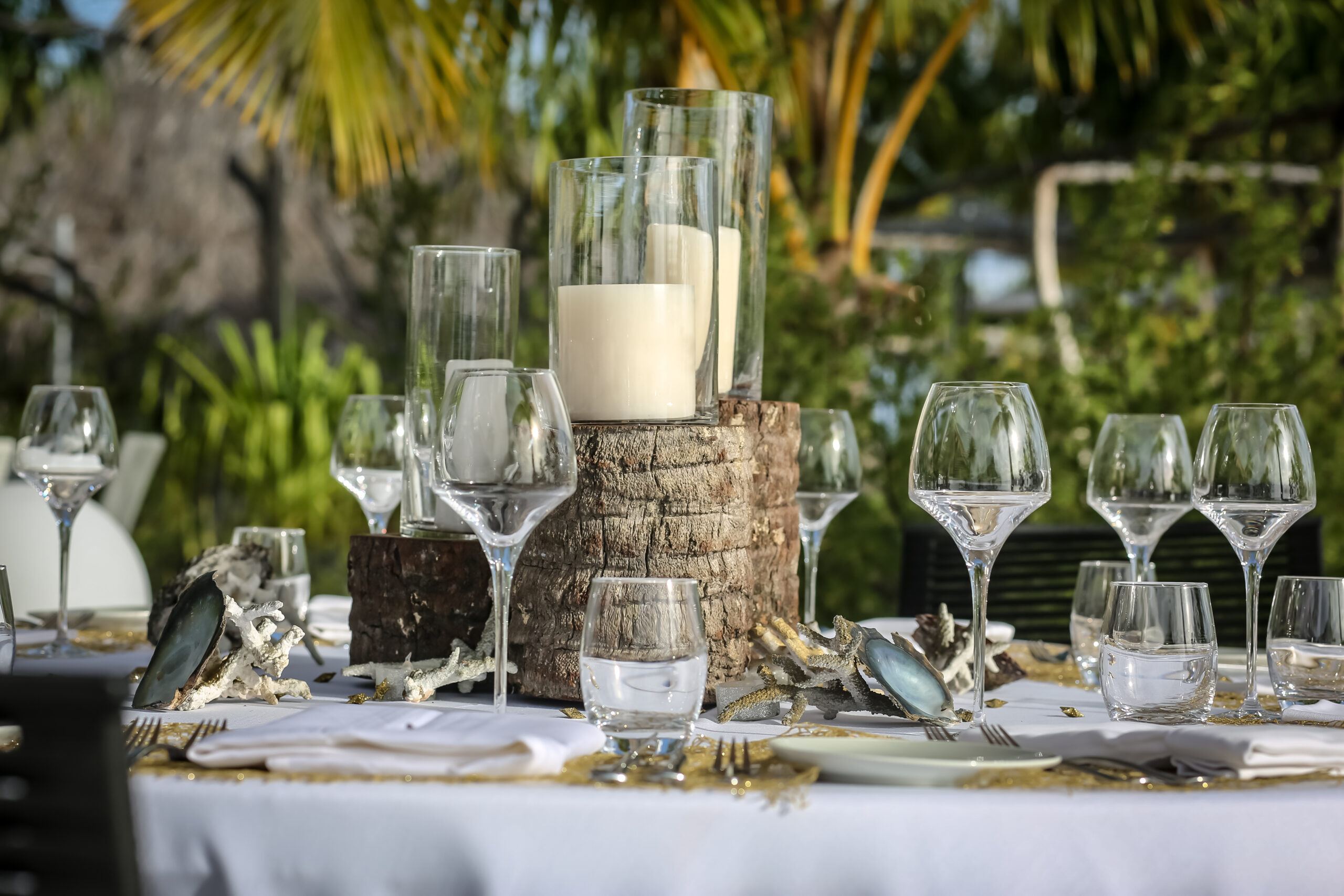 The Brando's New Year's Eve White Party will bring in 2023 with a four-course dining experience of traditional Polynesian dishes mixed with classic French festive foods such as lobster and caviar, all paired with Rhône Valley wines introduced by renowned winemaker Stéphane Ogier; live music blending timeless saxophone tunes with edgy DJ mixes; and a special Polynesian New Year's show and fire dance. Festive island hoppers can take advantage of a limited-time one-hour flight from Bora-Bora to Tetiaroa that is respectful of nature and time, allowing guests to minimize their carbon footprint while maximizing their time in French Polynesia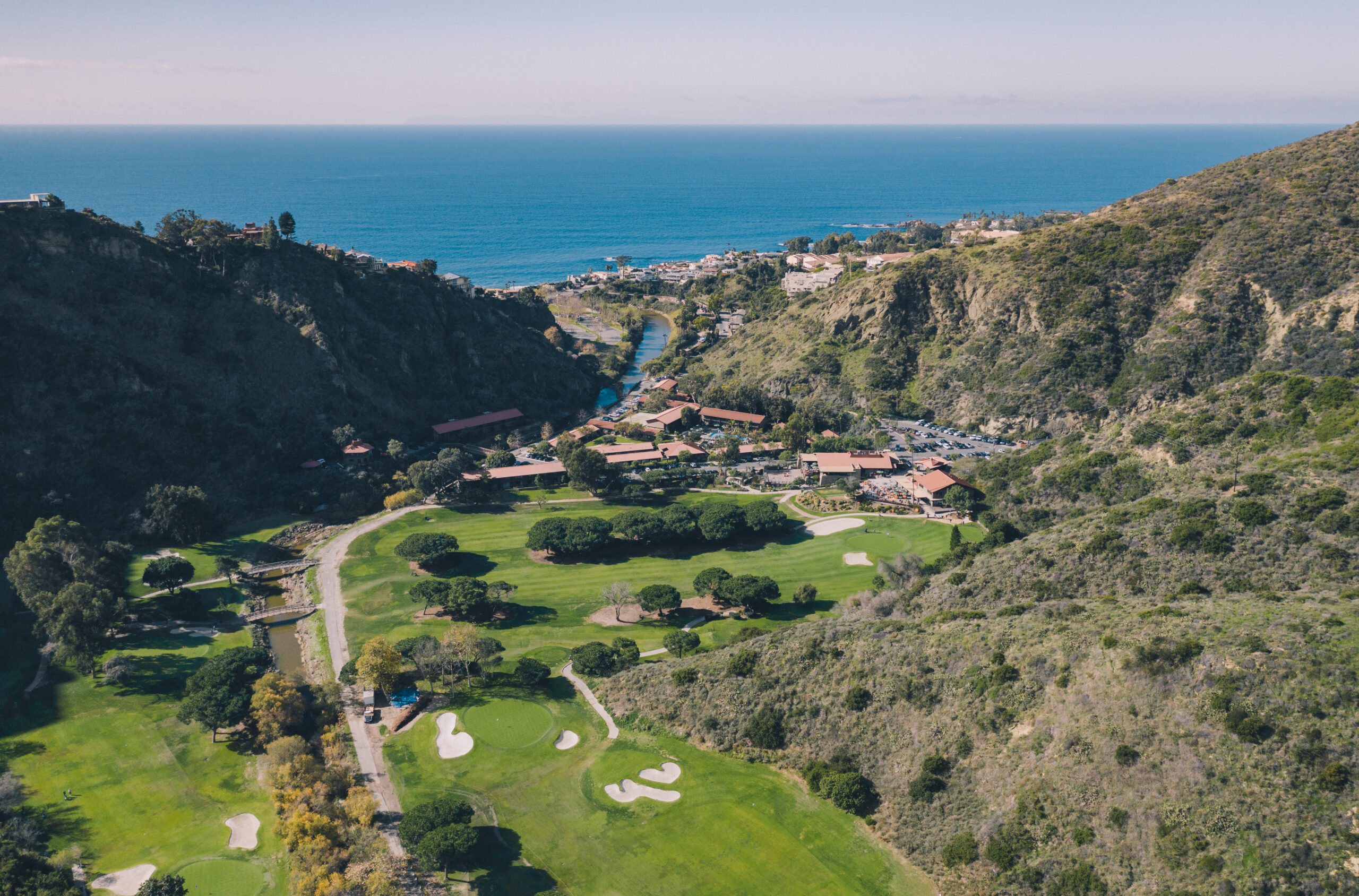 The Ranch at Laguna Beach, Laguna Beach, CA
The Ranch at Laguna Beach is a founding member of Beyond Green. The boutique 87-acre ranch-style property carved in the Aliso and Wood Canyons is minutes from Laguna Beach shores on the Southern California coast and offers 360-degree views in what feels like a nature retreat.  Their laid back 9-hole GEO Certified® sustainable golf course blends into the peaceful canyon surroundings.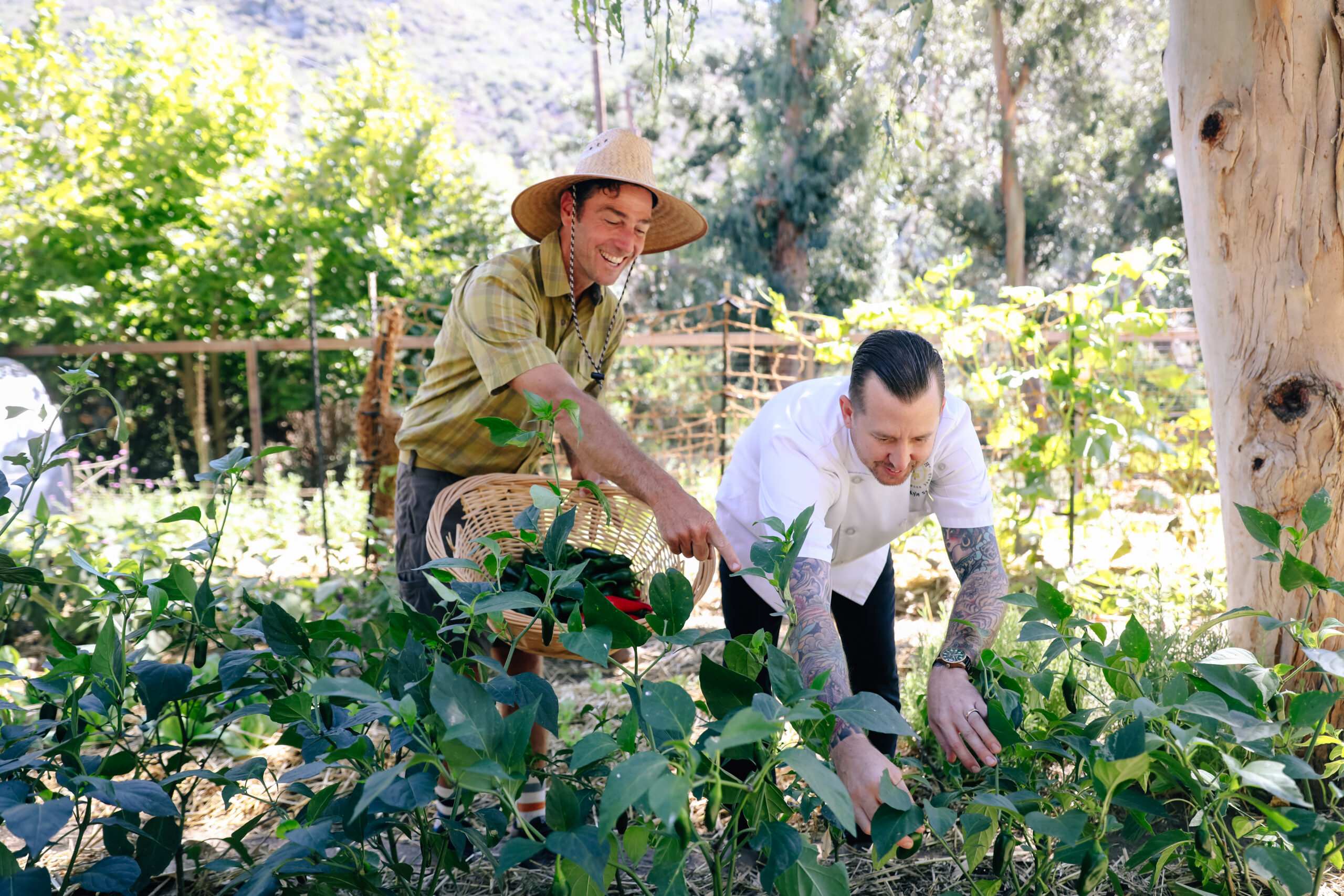 SUSTAINABILITY
A sustainable pioneer, the property features several planet-forward programs, from recycling glass bottles into sand for its golf course bunkers to saving 20 million gallons of water annually by irrigating with reclaimed water.  Harvest, the resort's signature restaurant, is a farm-to-table operation crafting everchanging menus and seasonal specials, sourcing fresh herbs and produce from its own half-acre, on-property, biodynamic and organic Harvest Garden. There is also an Outdoor Saline Pool and Hot Tub.
ACCOMMODATIONS
Scattered among the acreage of the resort are well-appointed 410 square foot Canyon Rooms with patios or upstairs balconies, nine Creekside Studio Suites, three 715 square foot Creekside One Bedroom Suites, 20 two-level 1,125 square foot Cottage Two Bedroom Suites and the coveted 1600 square foot The Treehouse perched high above the grounds surrounded by windows offering a bird's-eye view.
FESTIVITIES
The Ranch at Laguna Beach invites guests and locals to celebrate the holiday season and the New Year with a plethora of memorable and exclusive experiences from decadent meals, seasonal spa treatments, special activities, and specialty items at their Base Camp and Sycamore Spa retail stores.  Harvest is offering special Christmas and New Year's Eve dining experiences including slow roasted prime rib, fresh local seafood, special seasonal dishes with ingredients sourced from Harvest Garden, and sticky toffee pudding for dessert at Christmas dinner.  The Ranch will celebrate New Year's Eve with caviar, fresh local lobsters, homemade truffle pasta, warm butter cakes for dessert, and a complimentary champagne toast at midnight to ring in the New Year.