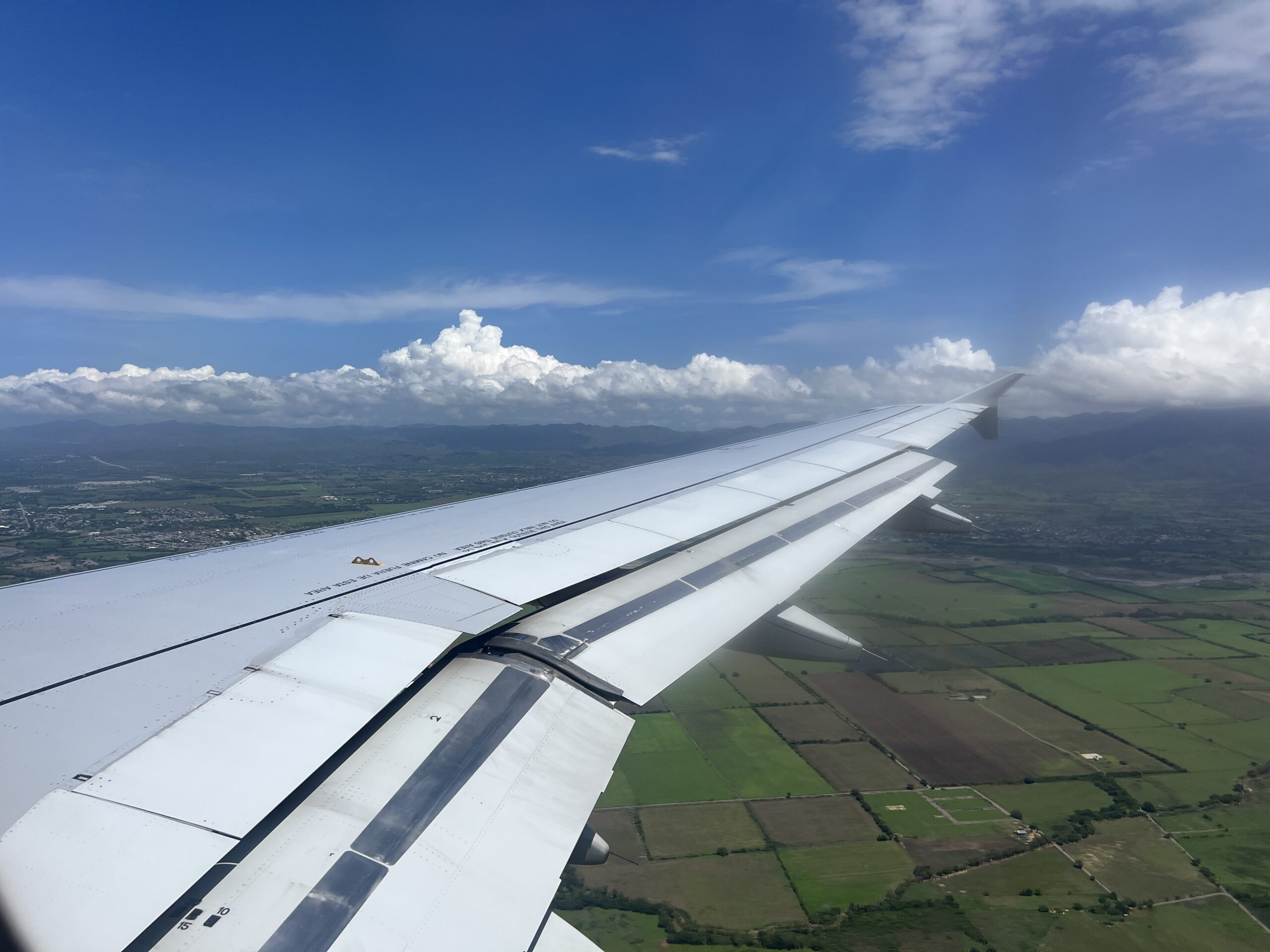 Dreaming of European cobblestone streets, red-tiled white houses, flowing bougainvillea and Spanish colonial architecture?  You don't have to travel overseas to see them.  Mexico is loaded with Pueblos Magicos or Magical Towns (132 to date).  These are villages around the country that have received this designation for maintaining their original architecture, unforgettable place in Mexican culture, folklore and history, and for the enchanting myths and legends that emanate from them.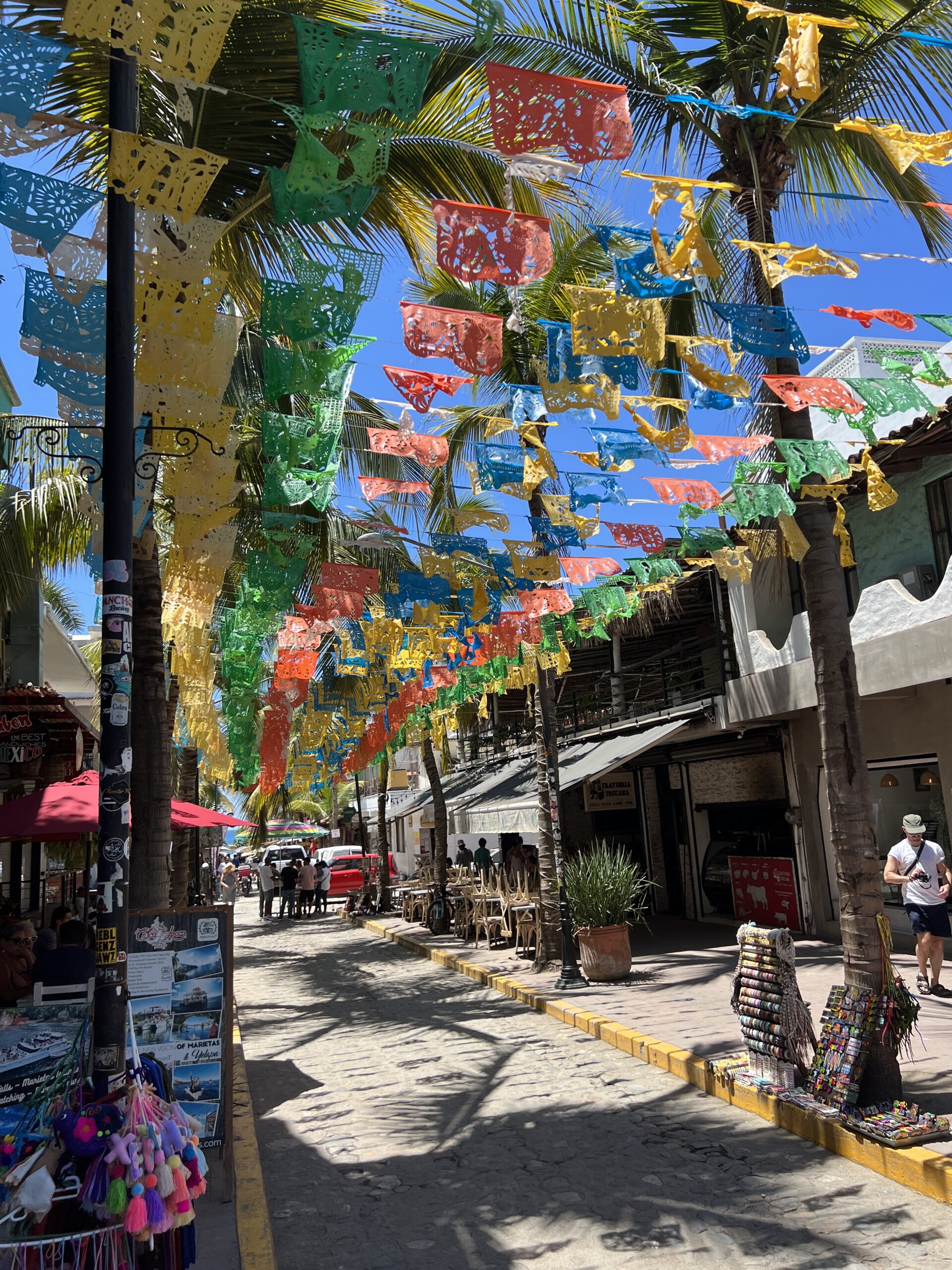 For a quick getaway from Los Angeles, you can visit a few of the most famous Magical Towns in the state of Nayarit.  Jet Blue now offers a new 3-hour non-stop flight from LAX to Puerto Vallarta.  The planes are new, they have more space and Wi-Fi is free.  From the airport, it is a short journey to a number of Pueblos Magicos, including Nueva Vallarta at Vidanta World or the surf capital of Nuevo Nayarit, Sayulita.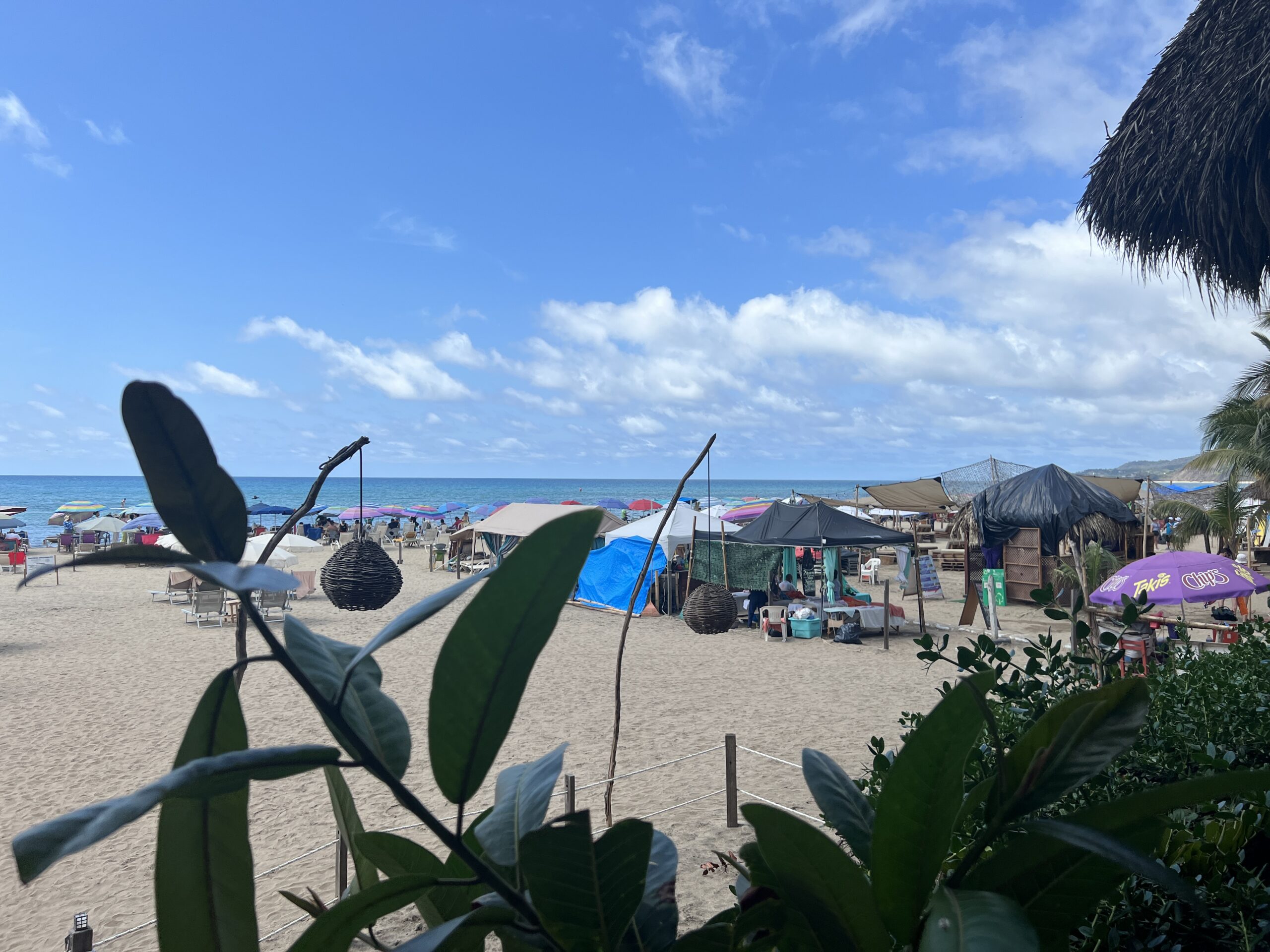 SAYULITA
31 years ago, this town was a tiny fishing village tucked into a lush tropical jungle clad bay with consistent warm-water surf breaks.  Then, two cousins built a restaurant called Dos Pedro's.  The town grew around them to a population today of about 5,000. It was declared a Magical Town in 2015, and is internationally recognized for its outstanding surfing and boho-chic art colony with an expat community.  This "Bachelor in Paradise" location has visitors browsing the fine art galleries and colorful shops stocked with clothing, handicrafts, handmade knickknacks, and jewelry. Huichol Indians display their colorful art in the plaza in the heart of town. There are also several beachfront restaurants and cafes, villas, small hotels and spas.
COMPOSTELA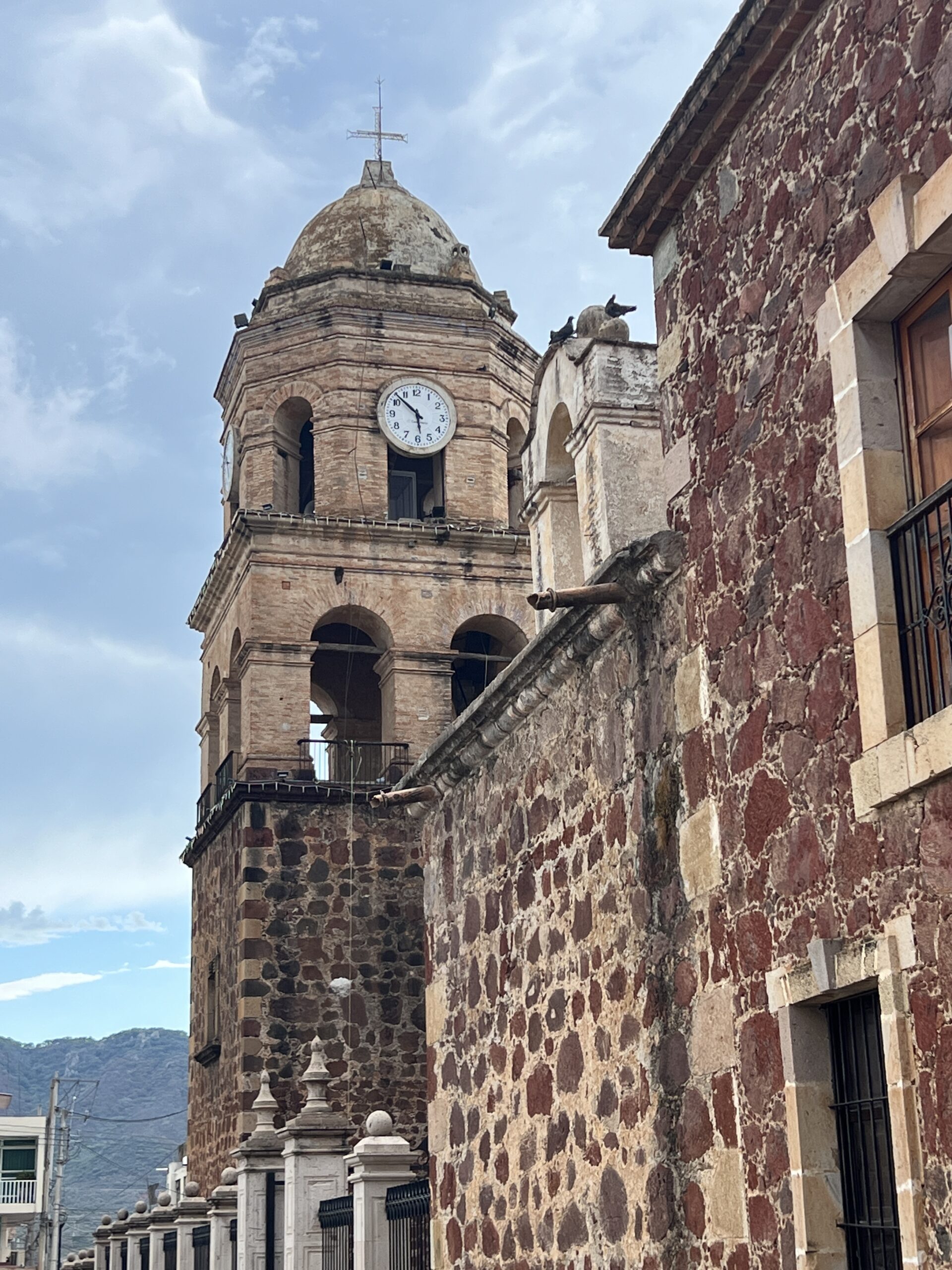 The Pueblo Magico town of Compostela, officially named Villa de Galicia de Compostela de Indias, was founded in 1530 by Nuño Beltrán. The name of this town honors the city of Santiago de Compostela in Spain, so it is considered an actual city. Compostela has a central plaza flanking the restored Parroquia Santiago Apostol.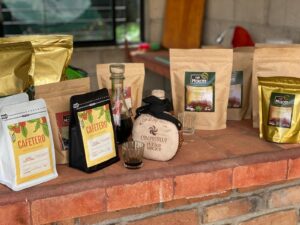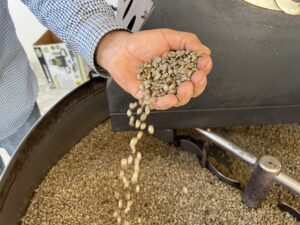 Highlights from this visit included a tour of the family-owned Café Molote's coffee factory, tasting their coffee liqueur, lunching at a local Restaurante Camahuer and having a "raspado" grated fresh fruit "iced" dessert at Refresqueria El Manantial de Compostela.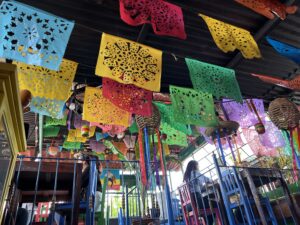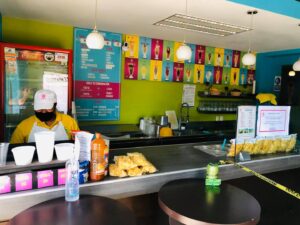 JALA
Located beneath the magnificent Ceboruco volcano, Jala is a charming Magical Town that offers a gorgeous mix of natural beauty and cultural treasures.  Perhaps it's the lava soil that enhances the growth, but Jala is recognized for being the place that produces the most incredible variety of corn in the world.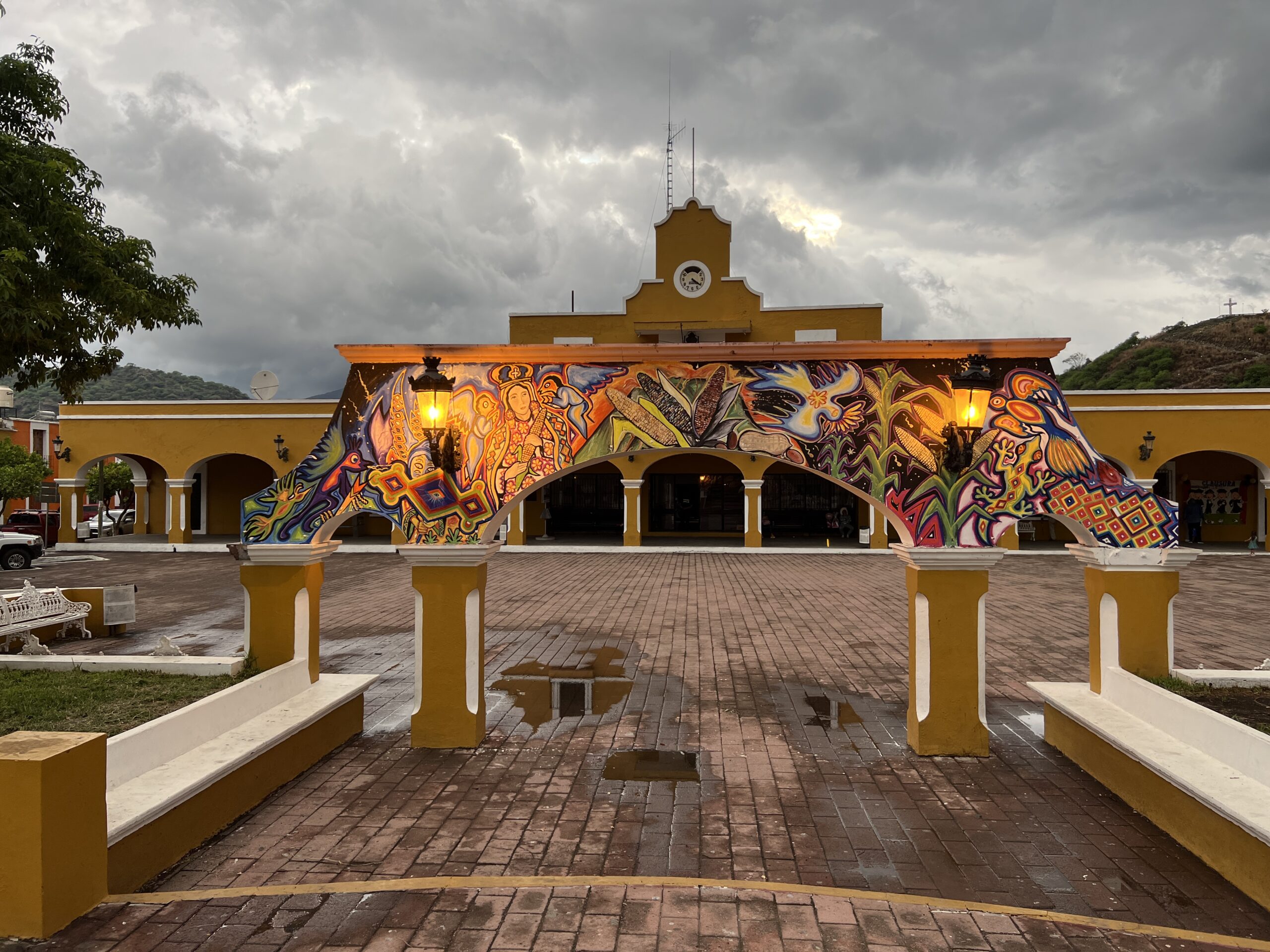 It is also known for its ancient colonial constructions that tourists can feel when they ride over the towns' cobbled streets. The large public square serves as the vibrant heart of the town, surrounded by historical buildings that showcase Jala's rich heritage including the former Convent of Limpia y Purísima Concepción de María.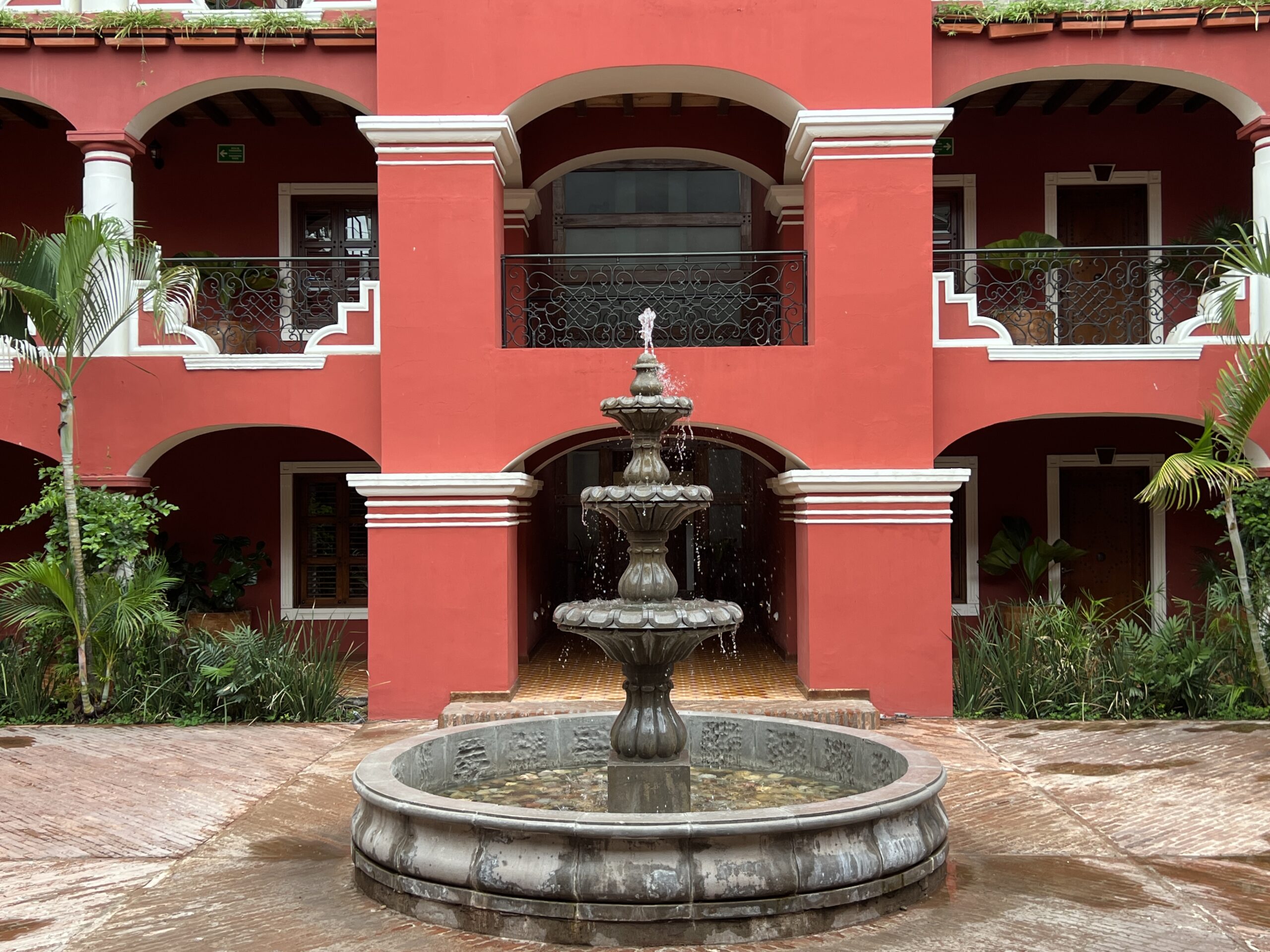 We stayed at a charming hotel, Quinta Nukari Boutique, part of Hoteles Boutique de México.  I loved the friendly staff, well-appointed furnishings, free-standing soaking tub, sustainable amenities, and comfortable bed and bedding.  The rooftop restaurant served a great meal, and the bonus was that recently crowned Miss Mexico was also staying at the hotel.