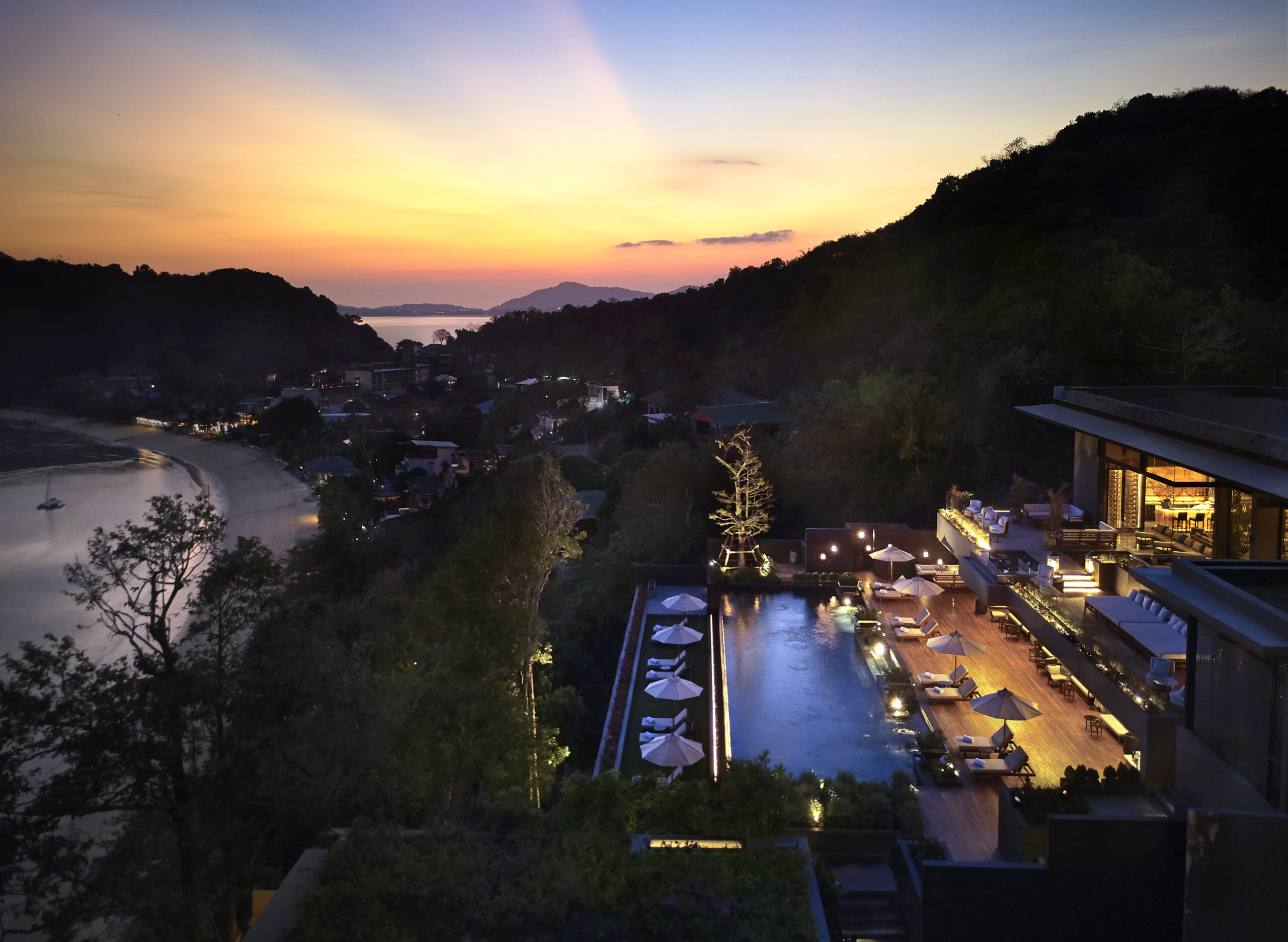 V Villas is a new MGallery luxury property located in Panwa Beach.
The architecturally distinctive resort sits perched on a hilltop 39 meters (128 feet) above sea level.  The view of the Andaman Sea across Ao Yon Bay with the yachts and other boats serenely parked in the calm sea nestled into the endless greenery of the mountainous hillsides makes this a relaxing and enjoyable hideaway.   Golf carts transport guests to each of the 19 villas, restaurant, and spa.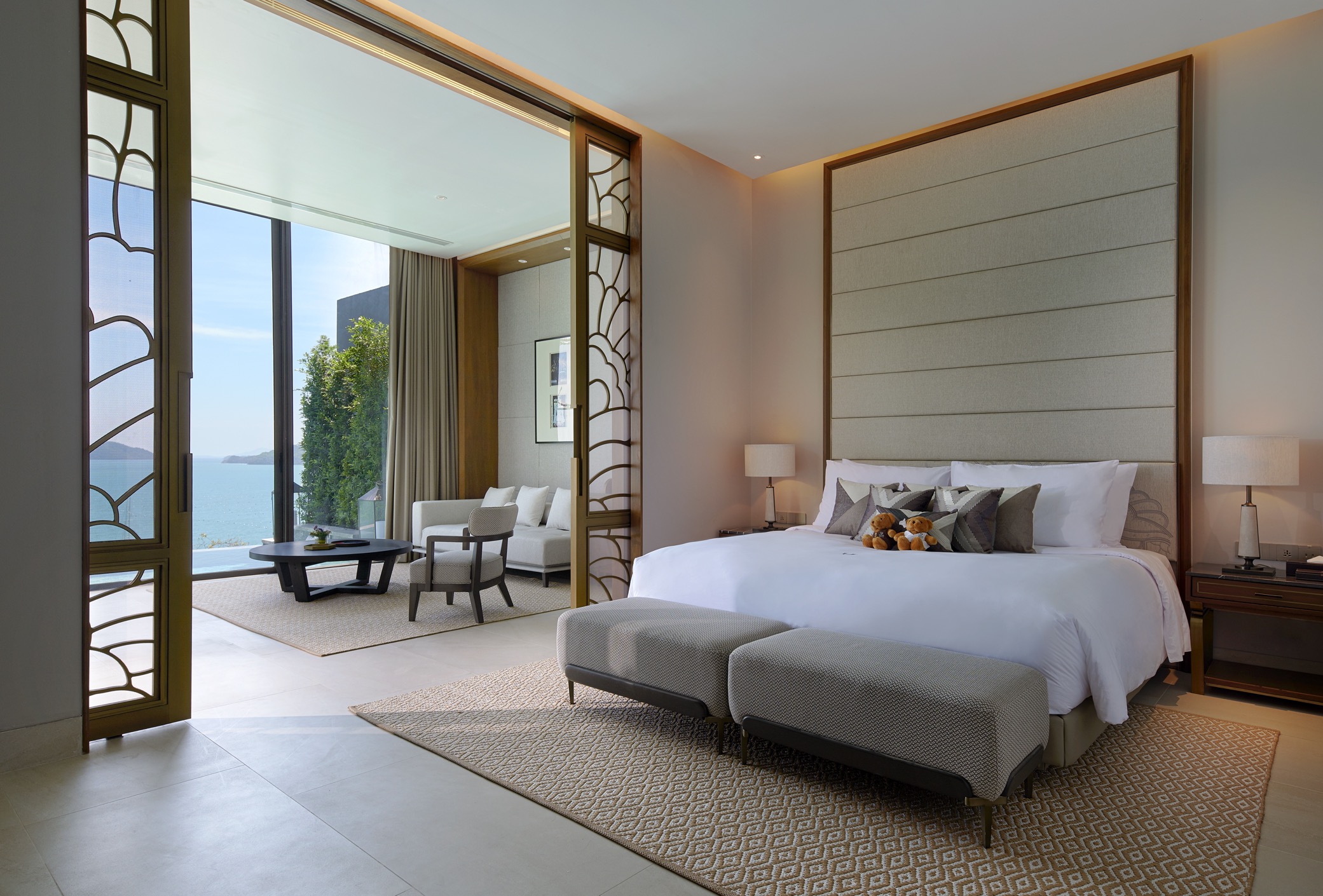 Designed to provide maximum privacy and comfort to guests, each villa comes with a private pool and outdoor area that offers awe-inspiring views of the surrounding greenery and the Andaman Sea. The villas are decorated with traditional Thai accents, providing an authentic cultural experience.
Beds look welcoming in the cozy living setting and sustainable products are used in the ample-sized marble bathrooms, including a family of rubber ducks resting on the large tub.
With a full kitchen, living area, and entertainment system, guests have everything they need for a comfortable and relaxing visit.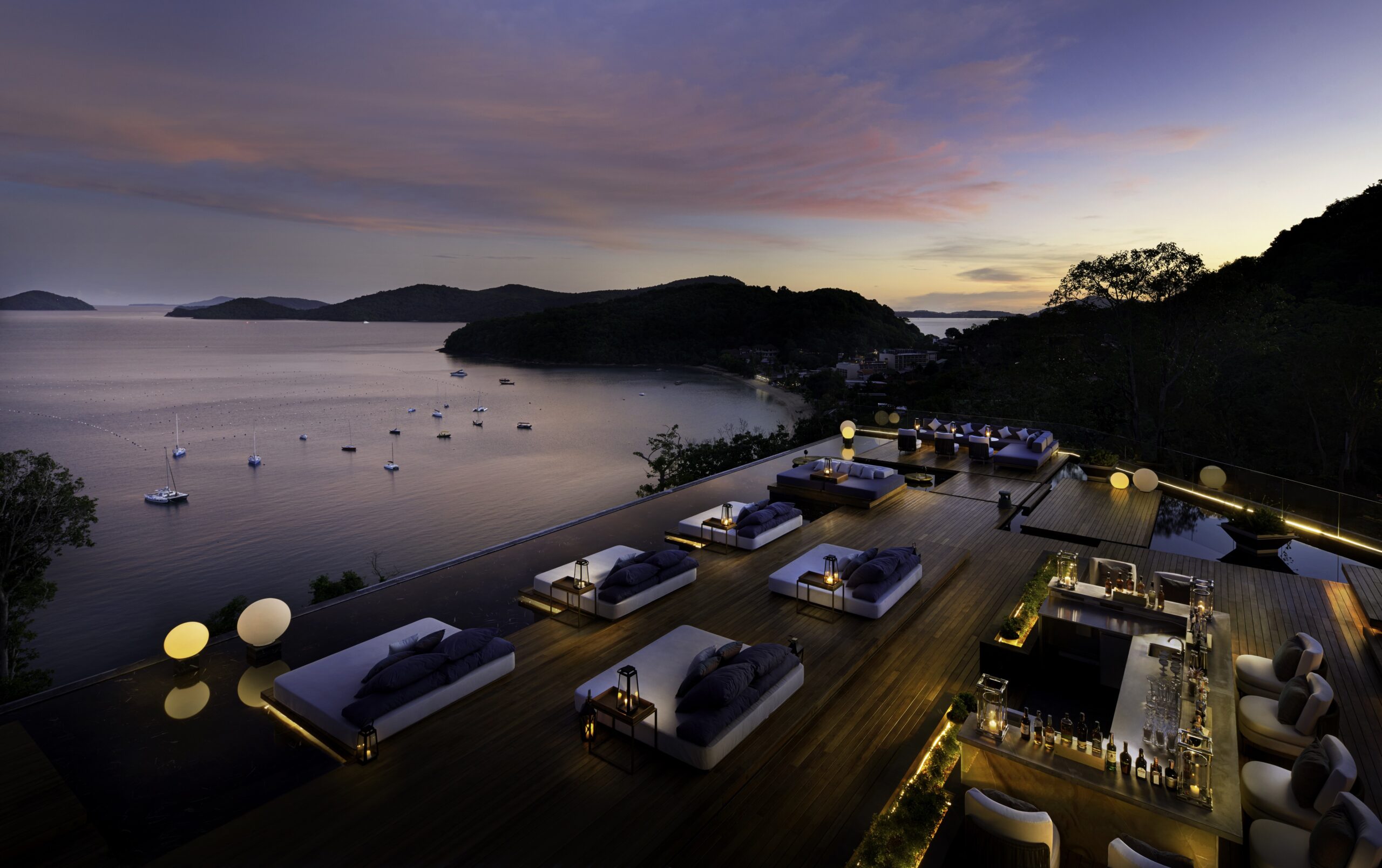 V Villas – M Gallery is home to the delicious and delightful Yon|Ocean House, a restaurant and bar that serves a wide range of Thai and international dishes made with fresh, locally sourced ingredients. The chefs use only fresh ingredients, combining traditional cooking techniques and authentic flavors that will tantalize your taste buds. Whether you're in the mood for a cocktail, light snack or a full-course meal, Yon|Ocean House has an option to suit every mood.   Before my delicious dinner, I enjoyed a cocktail cocktail called "Libra" which was named from after the zodiac sign with Widges Gin, Clarifier Banana Juice, Orange Oleo-saccharum, Lime Juice, Champange, Yuzu Air Foam.   Yum!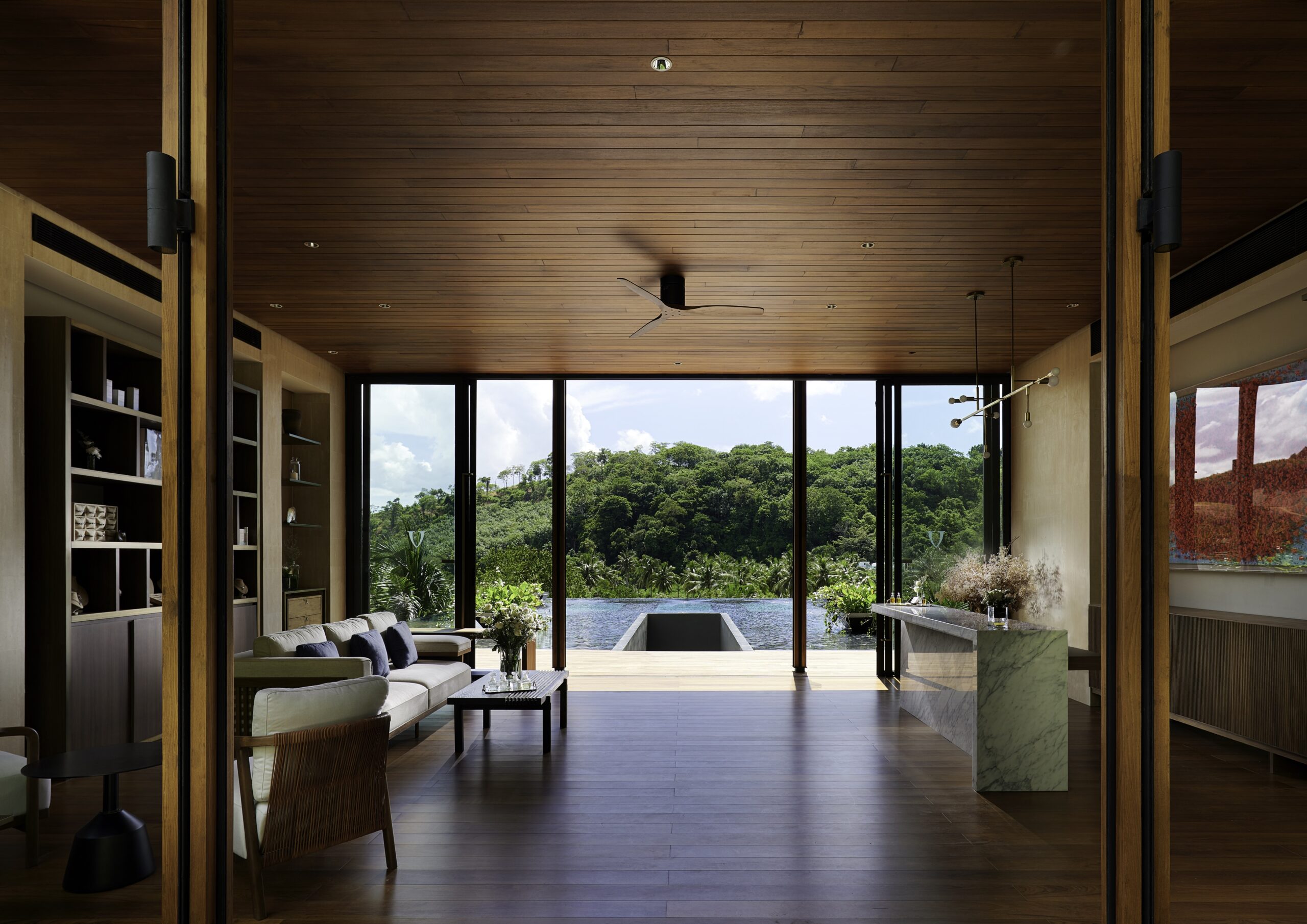 For complete tranquility, V Villas Spa that offers a range of treatments and services that are designed to leave guests refreshed and rejuvenated. The Spa features a full range of treatments and therapies drawn from Asian philosophy and traditions with tailored massages, facials, bathing and beauty rituals.  My massage was hands down the best I've ever had!
The resort's staff is friendly, attentive, and always available to assist guests with any requests they may have. The team is dedicated to ensuring that you have a memorable and enjoyable stay at this very special resort.