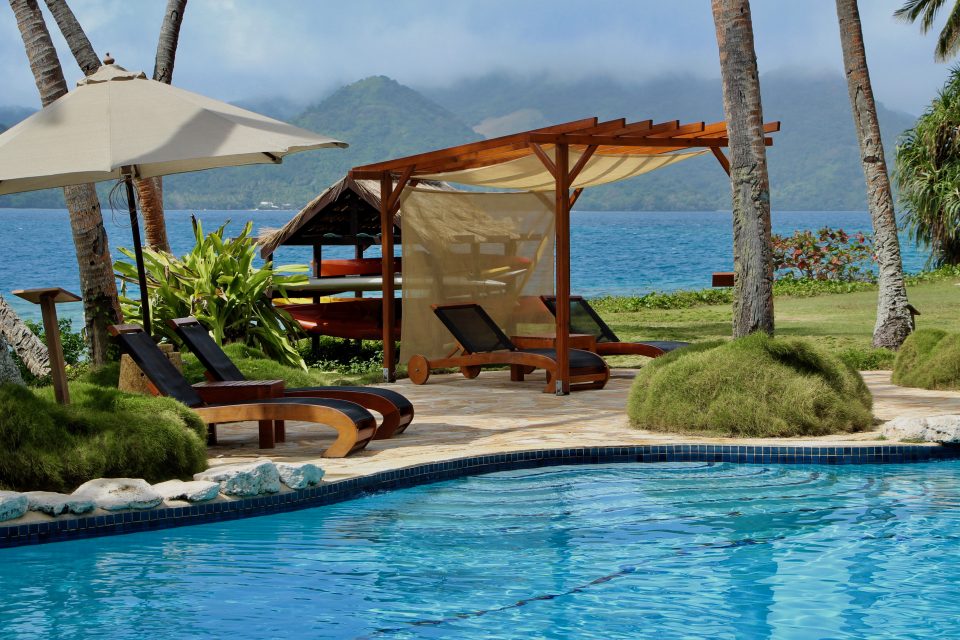 By Jordan Riefe 
If you're planning to trade snowballs for sandcastles this winter, there's no better getaway than Fiji for lazing in the sunshine, scintillating spas, culinary cravings and cultural excursions.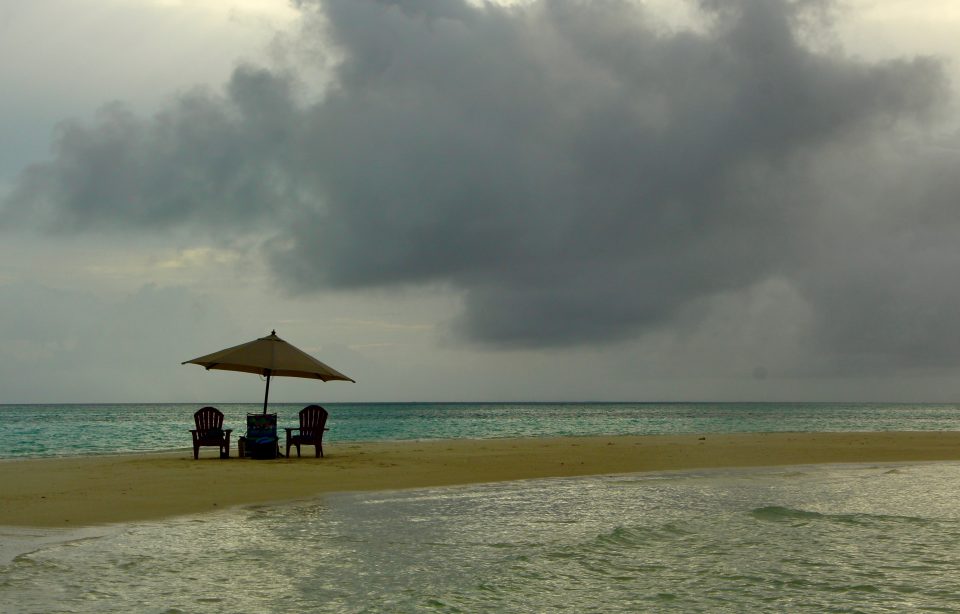 Among the 330 islands that make up the tropic paradise, only 110 are permanently inhabited.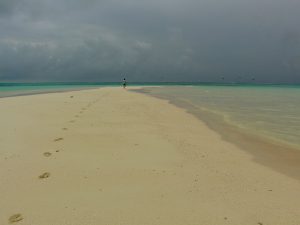 It's 10 hours from the West Coast, and 15 from the east, but flying direct on Fiji Airways gets you there in comfort from Los Angeles and San Francisco, with a stopover when flying from New York.
Upon landing, you'll be met with warm smiles and a hearty "Bula! Bula!" followed by a schedule filled with just about any activity ranging from cooking lessons to swimming with sharks, mud pools to mojitos, kava to crab races.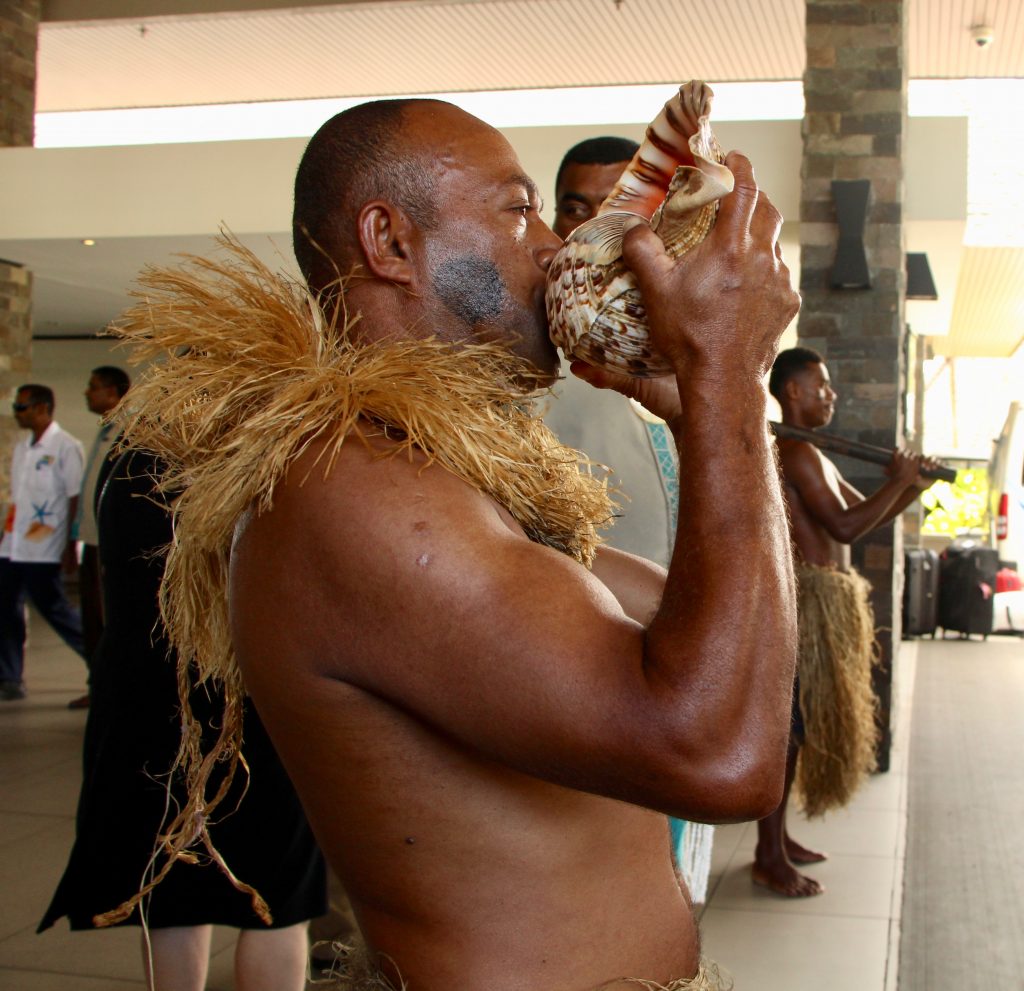 Accommodations
The best places to stay vary from commercial brands to secluded hideaways. The Royal Davui Island Resort is a short boat ride from Pacific Harbor off the southwest coast of Viti Levu, offering 16 villas with private decks, plunge pools and sliding glass walls opening on the sea-kissed breeze of Beqa Lagoon. It's a honeymoon favorite, an adults only resort.
If you arrive with kids in tow, make your way to the InterContinental Fiji Golf Resort & Spa, a sprawling establishment of 35 acres on Natadola Bay.  Even with 266 rooms, a reservation can be hard to come by in the busy season if you don't book ahead. The club suites offer stunning views of the bay below, with western exposures placing center stage the sun's radiant retreat. A sprawling living space, with dining room and plunge pool will almost make you want to never venture forth. But if you don't, you'll miss out on myriad activities above and below the sparkling blue surface.
Underwater
Known to divers as the soft coral capital of the world, Fiji offers bathwater temperatures and an array of reefs, gorgonian forests and underwater lava formations gathering finned friends of all stripes (literally)  – sweetlips, trevally, grouper, parrot fish and, if you're as lucky as this journo, sea turtle, white-tip shark, rays and a giant clam.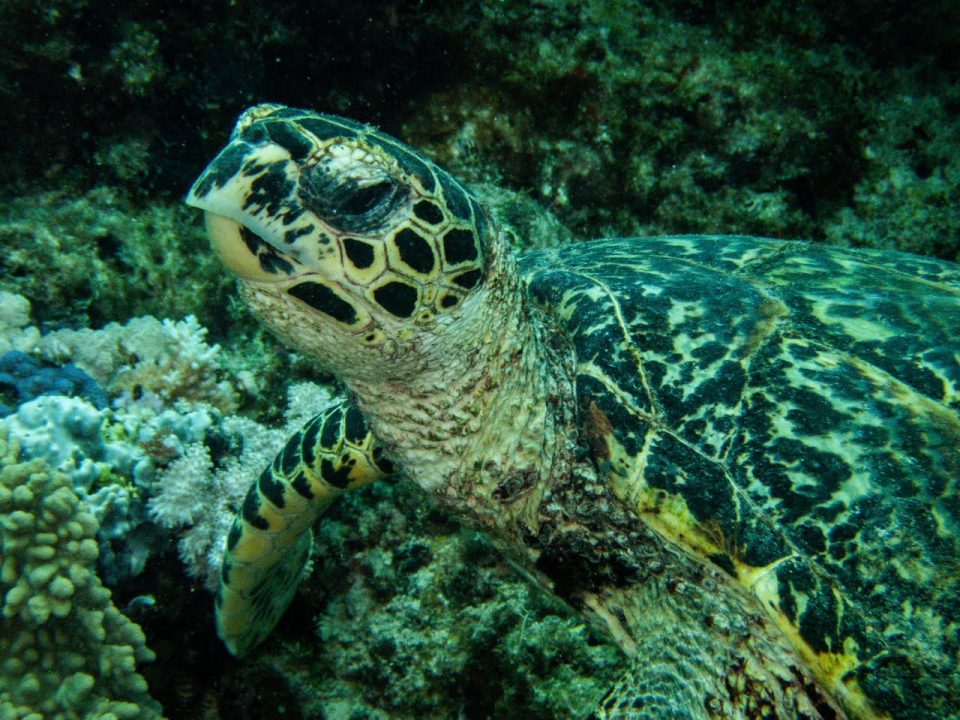 A new program at the InterContinental gives the eco-conscious a chance to help replenish the reef, occasionally battered by cyclones and marauding crown-of-thorns starfish, by securing coral fragments with a rope line in a reef that serves as a nursery where, after five weeks, they are transplanted to replenish ravaged reefs.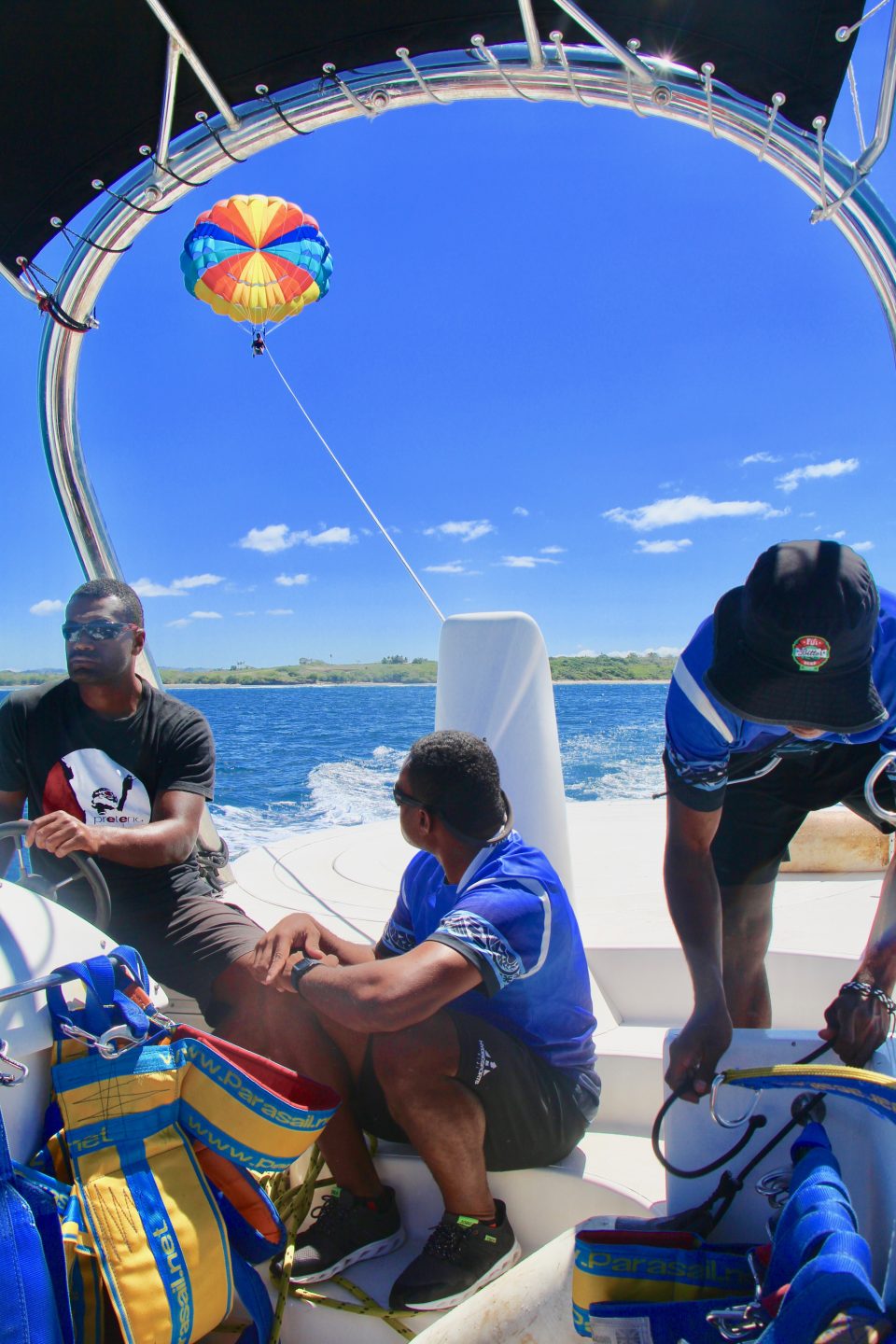 Overwater
Also new this season at the InterContinental is parasailing, offering visitors a chance to sail high over the reef, buoyed and serenaded by the breeze in concert with the steady song of the surf. For more panache in your splash, try fly boarding, kayaking, paddle boarding, wake boarding, kneeboarding, waterskiing, tube riding, or world-class surfing at Cloudbreak. For less strenuous thrills you can ogle ocean dwellers from a glass bottom boat, or hook one from a fishing yacht.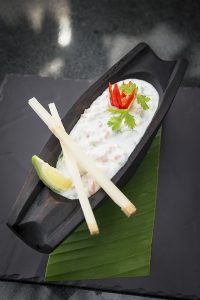 Dining
Fried dumplings make a tantalizing appetizer, and so does Korean fried chicken, but in Fiji, Kokoda, the national dish, is a must. Ceviche's nearest cousin, this cold concoction of marinated raw fish is naturally seared when mixed with lime, then sprinkled with chili, coriander and coconut dressing. You'll like it so much you'll want to take advantage of a complimentary cooking class in which a local chef shows you how. Taste buds thusly stimulated, it's time to move on to the main course, a choice of Indian, Thai and Korean dishes.
Royal Davui offers breakfast or lunch on a sand cay in the middle of the bay, accessible only during low tide. And the InterContinental prides itself on their romantic cabana dining, or a private dinner for two under the stars.
Spa
Mud pools and hot spring baths will relax the soul, but if workaday tension persists, hit the spa. Royal Davui Spa offers hydrating body wraps and a traditional Fiji Bobo massage blending cold pressed oils infused with tropical flowers that rejuvenate and hydrate the skin.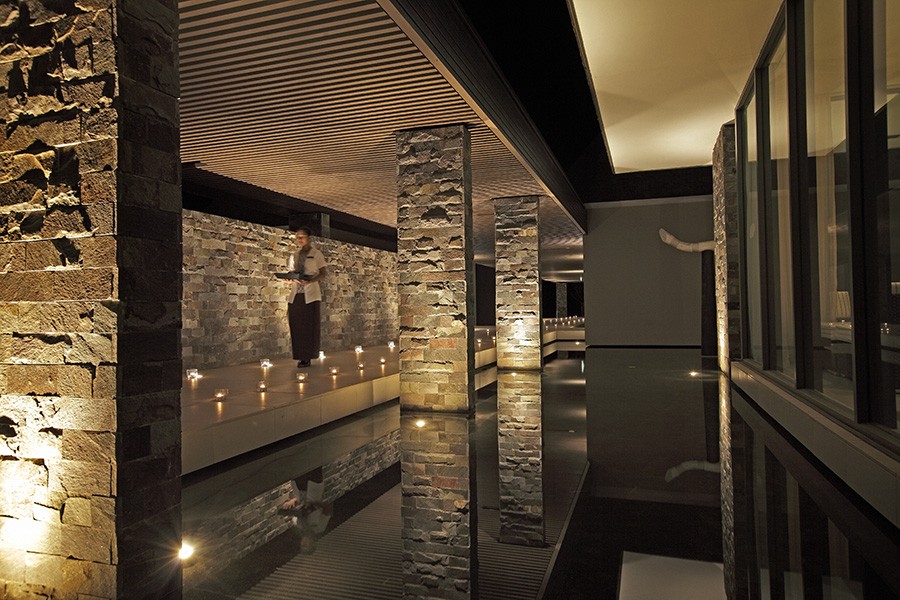 The InterContinental experience begins with the traditional Wai Zone – a hydrotherapy dip in soothing waters under a rainforest shower, followed by a steam and finally the ice room. Stepping out from arctic temperatures, choose between a hot stone treatment and an Indian head massage and body polish, indoors or outdoors in a beachside cabana where the surf provides its own soothing soundtrack.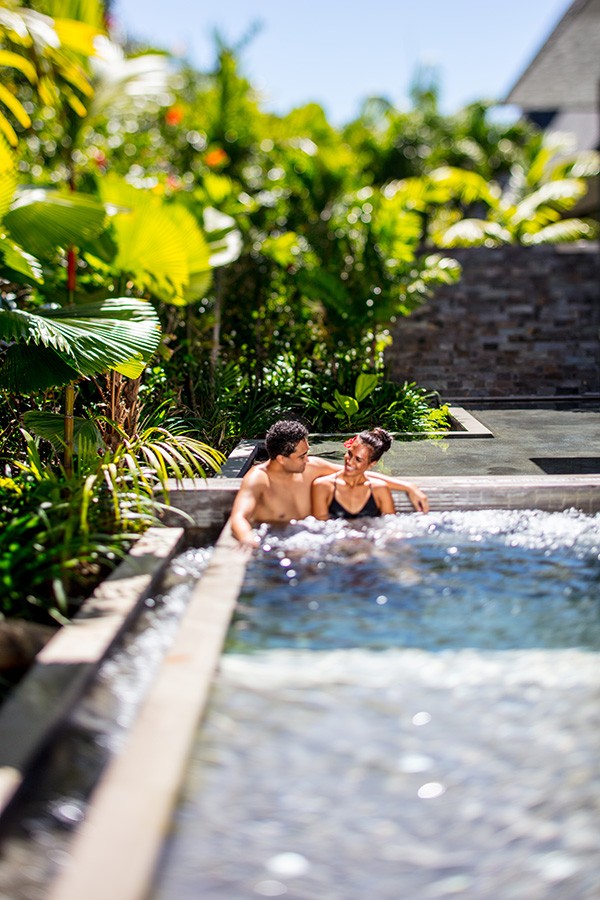 Villages
Island tours abound, but the best is a short hop from the Royal Davui to Naceva Village, which some of the staff call home. Visitors are welcome into a primary school where children gather to perform various songs and dance steps, coaxing smiles and good wishes over a chorus of tourists' clicking cameras.
The InterContinental offers a safari up the Sigatoka River piloted by Captain Jack at breakneck speed through often perilously shallow waters. Along the way, you'll see children bobbing by the bank where they shout and play like otters while horses and billy goats roam nearby, a reminder that their guardians are farming cane and tobacco fields along the river.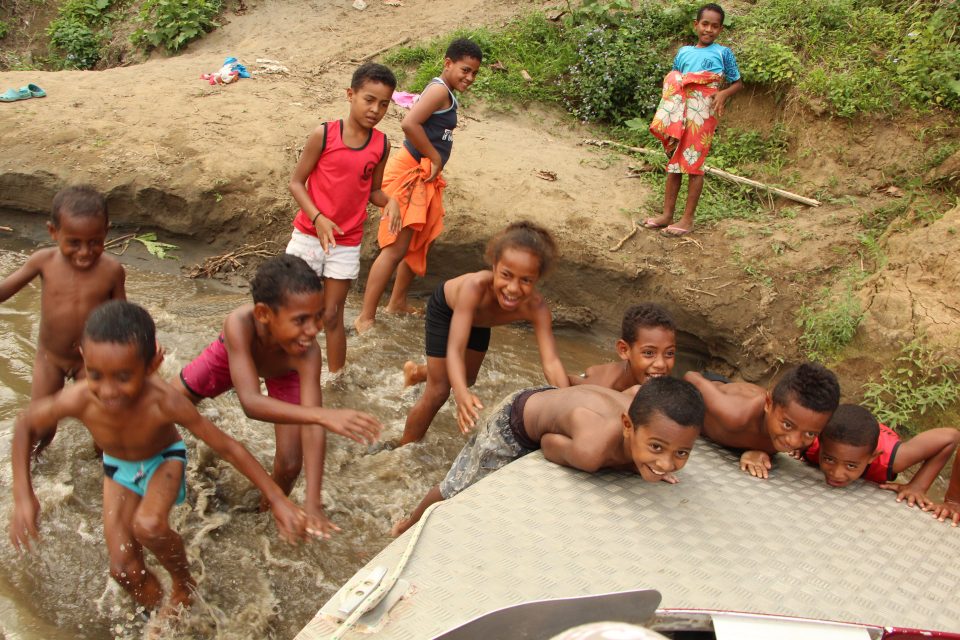 Stop at a local village and partake in the Kava ceremony, the imbibing of a narcotic brew made from the roots of the Kava plant (a concoction that will leave your lips numb). Afterward, enjoy a feast with song and dance among the 'kaiviti' before heading back down river.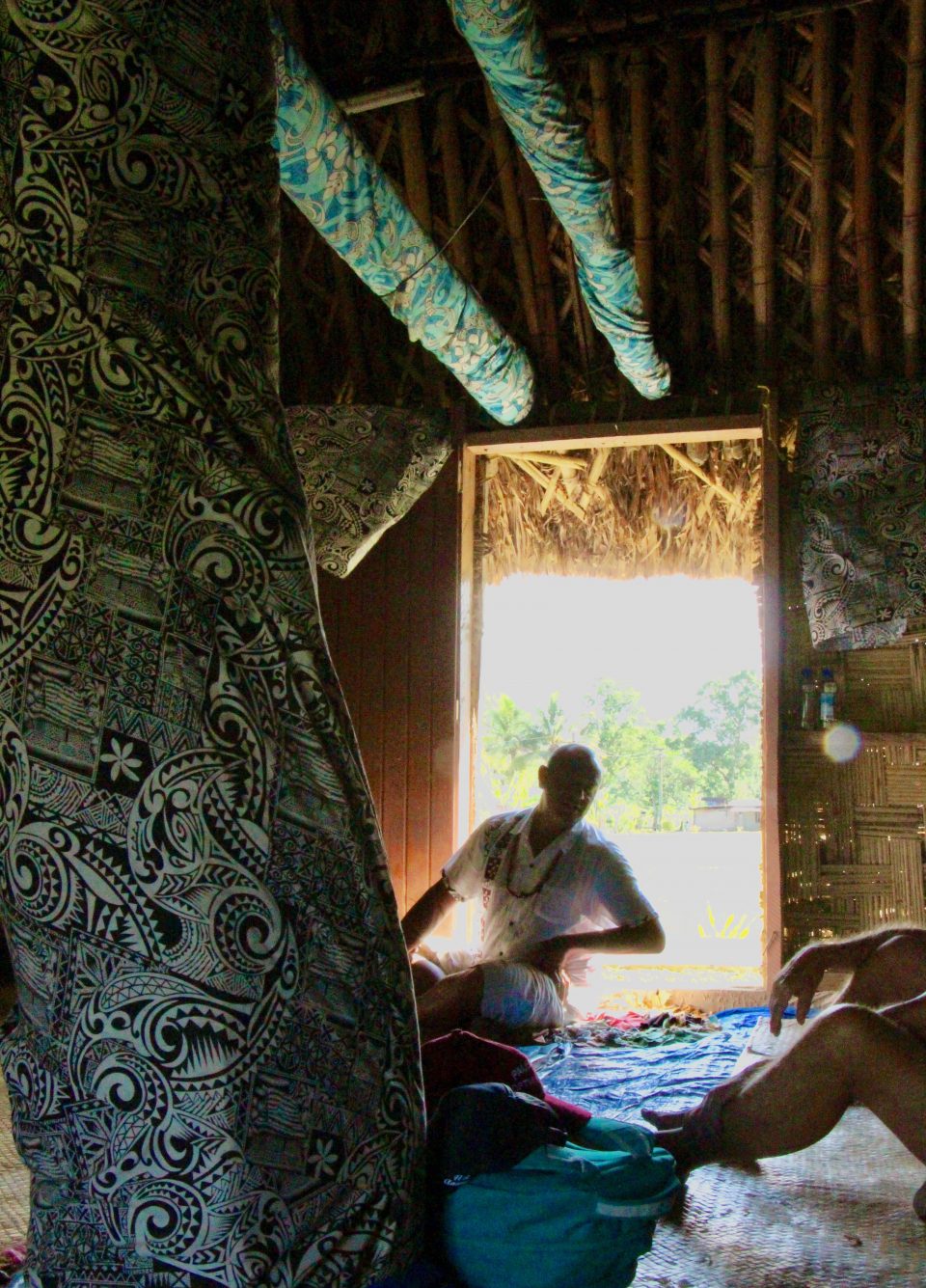 Off-road cave safaris along the Sigatoka offer exotic adventures while shark dives bring you face-to-face with toothy predators, and scenic copter tours let you take it all in from a bird's eye perspective. The truth is you'll never see enough of Fiji without moving their permanently.  And, after visiting, don't be surprised if you do.