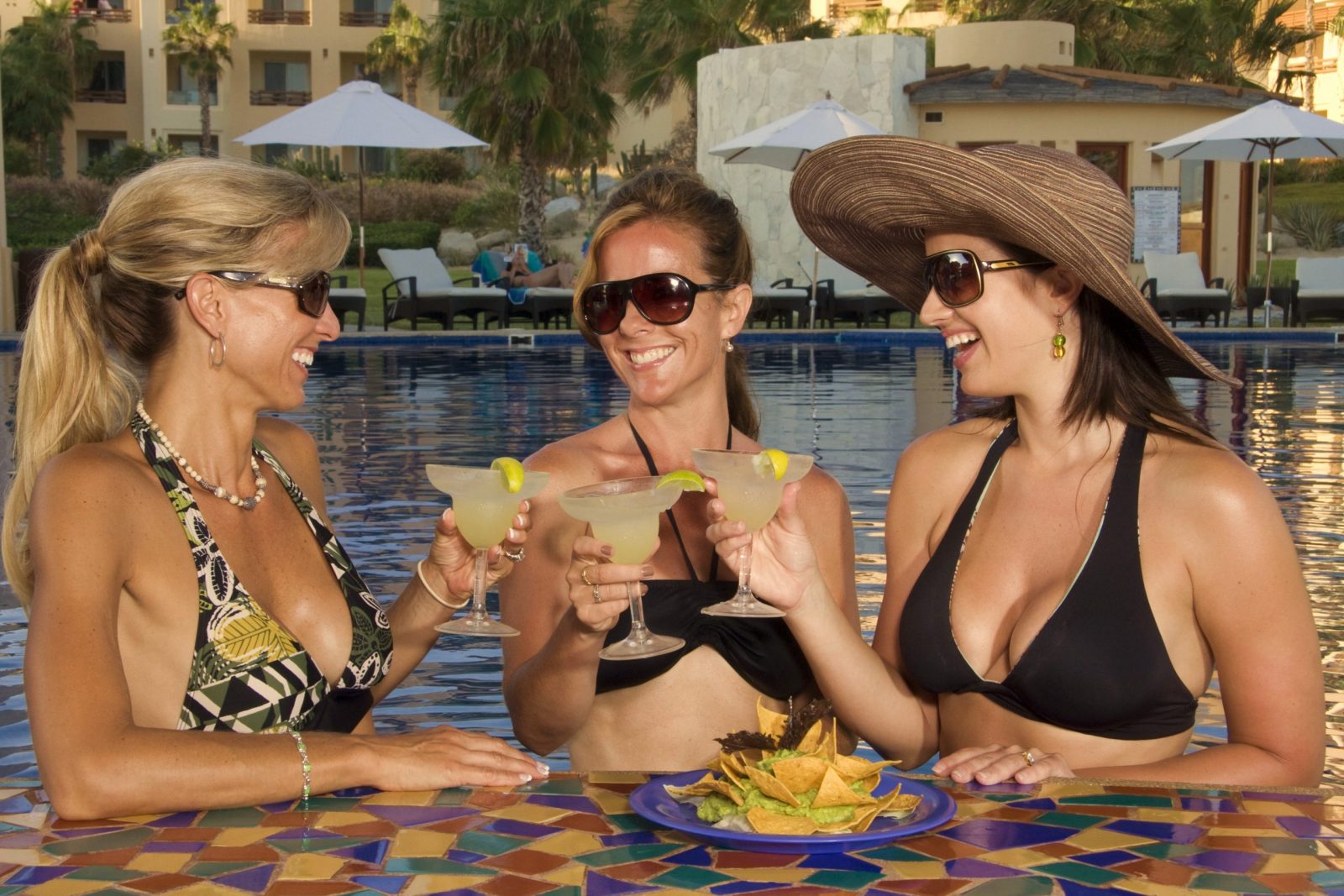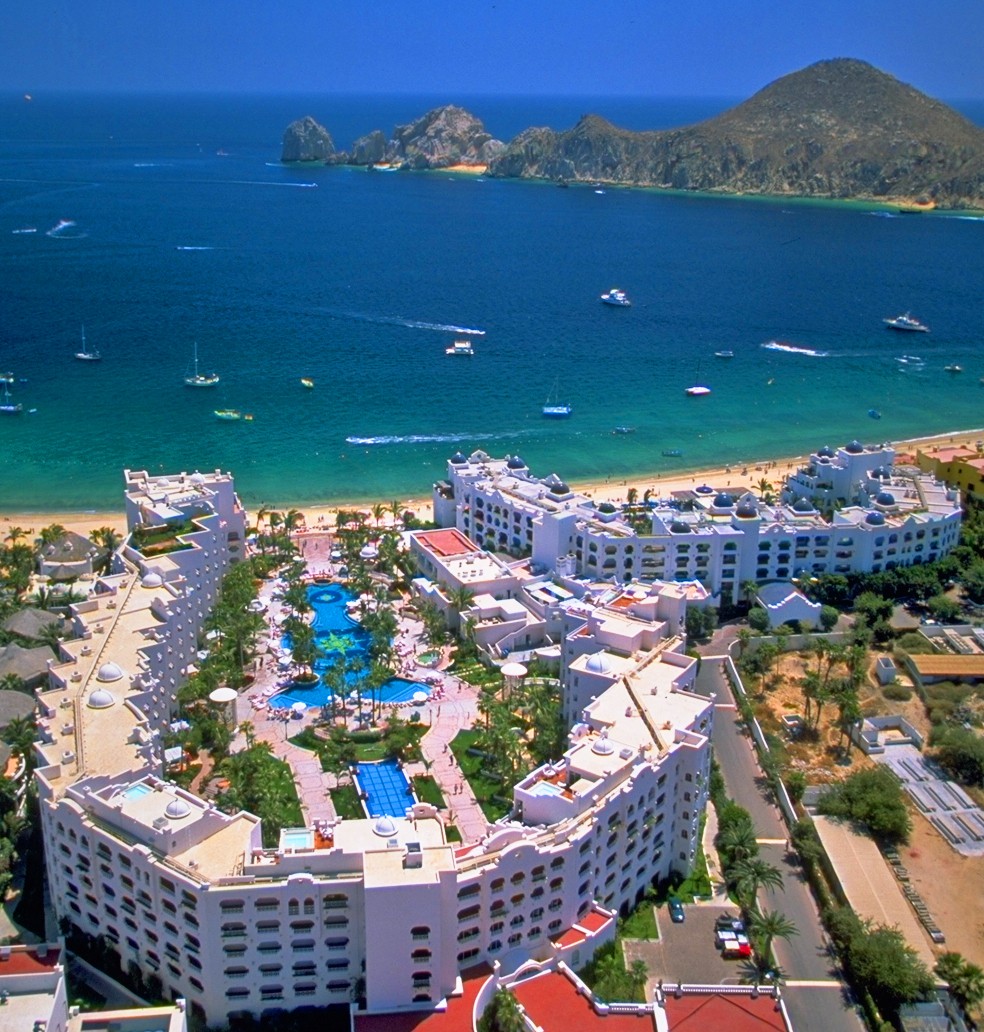 Cabo San Lucas, on the southern tip of the Baja Peninsula is a well-known destination, especially among Hollywood A-list celebrities.  Feel like a VIP and enjoy a getaway at the perpetually sunny, fun and relaxing destination with a three-night all-inclusive food & beverage package "Ultimate Girlfriends Getaway" at any of the five Pueblo Bonito properties:  Pueblo Bonito Los Cabos, Rose, Sunset Beach, Pacifica, or Montecristo Estates Luxury Villas.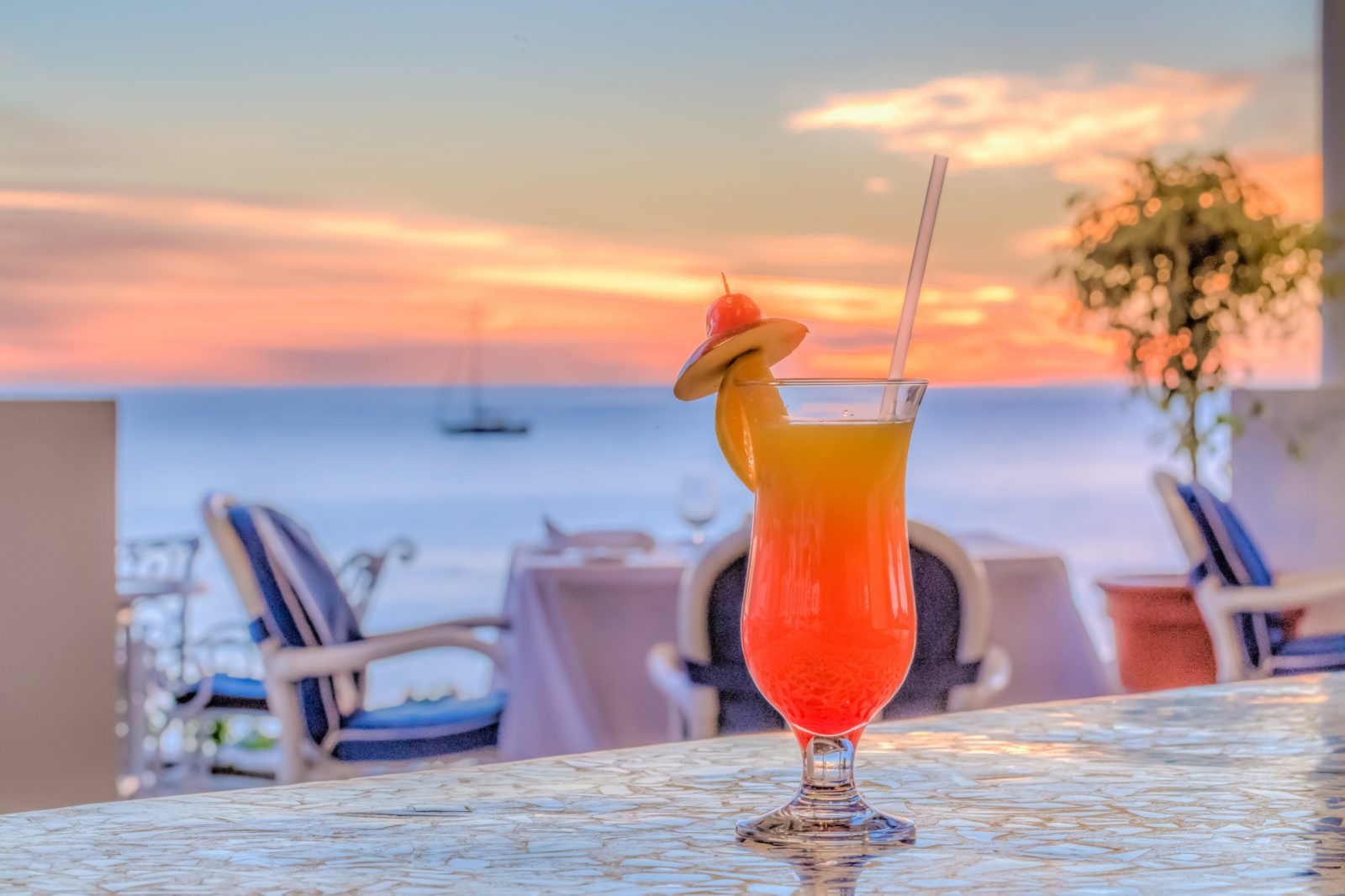 With varying price-tags, each property offers a different vibe and stay experience, with a plethora of attractions and activities.  What they have in common: a complimentary wine welcome; ocean view rooms; a private chef for one dinner; one-person beach massage; one upgraded dinner at one of the A-list restaurants – LaFrida, Quivira Steakhouse, or Fellini's; a Tequila & Mezcal tasting with a spirits sommelier; a stand-up paddle board tour to The Arch from Medano Beach and; a guided tour of The Market at Quivira food hall including a chocolate sampling.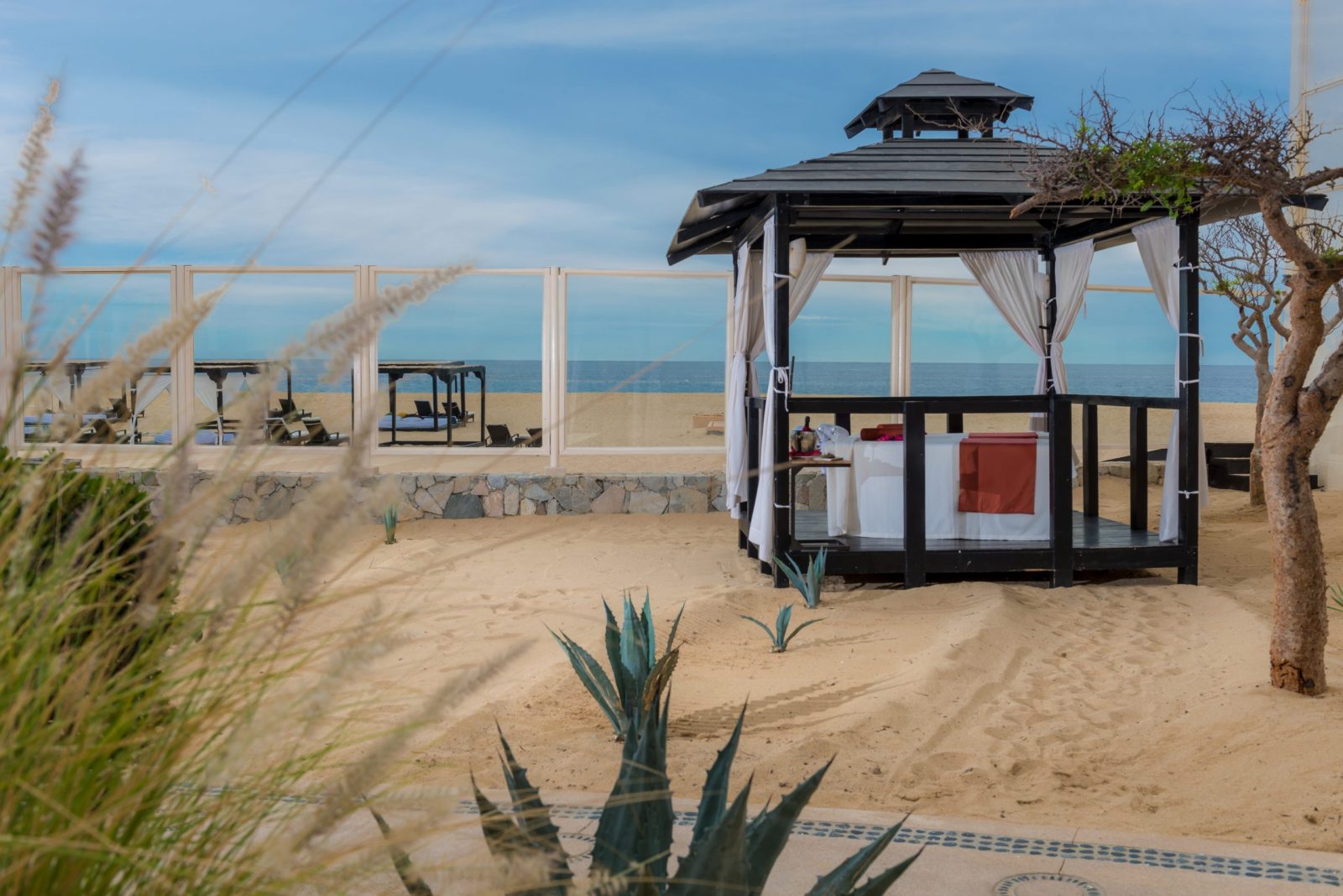 Two of the resorts, Pueblo Bonito Los Cabos and Rose, are located next to one another in the heart downtown on the golden sands of Medano Beach.  They both have clear views of the The Arch and the Sea of Cortez.  The area is bustling: lined with clubs, bars, and restaurants.  Medano Beach has a party atmosphere, but it also has a safe-for-swimming beach, which is ideal for water sports such as kayaks, stand-up paddle boards, and jet skis, all available for rent. Both hotels offer well-appointed suites and al fresco restaurants directly above the beach.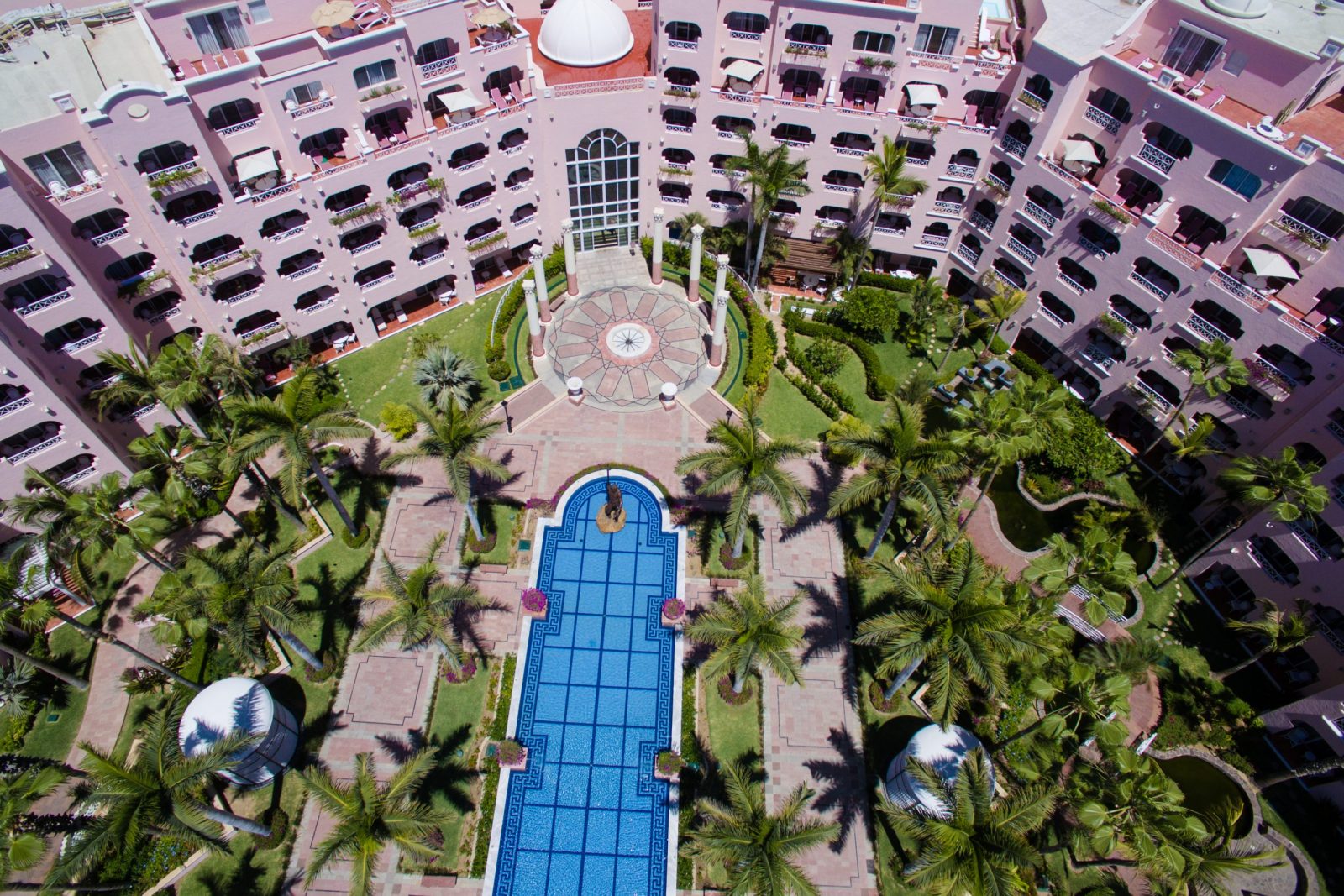 Pueblo Bonito Rosé has rose tinted walls and Mediterranean architecture. Priceless works of art adorn the lobby with domes, marble busts and a towering statue of Neptune in a fountain structure with two black swans.   The suites have kitchenettes.  There's a European-inspired spa and beach seating.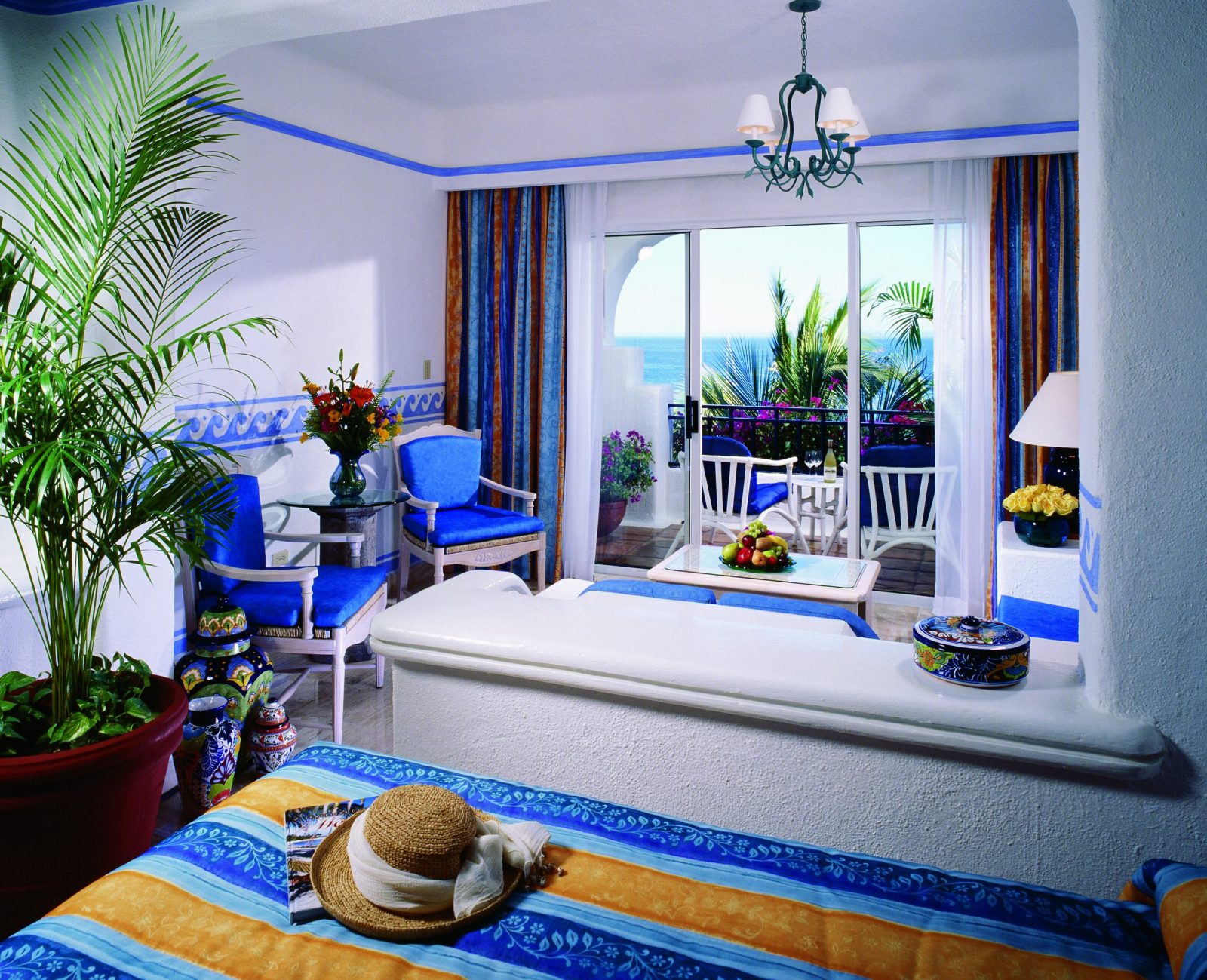 Pueblo Bonito Los Cabos has Mediterranean architecture, white walls with blue accents.  It has delightful beachside dining, safe-for-swimming waters footsteps from your charmingly decorated suite.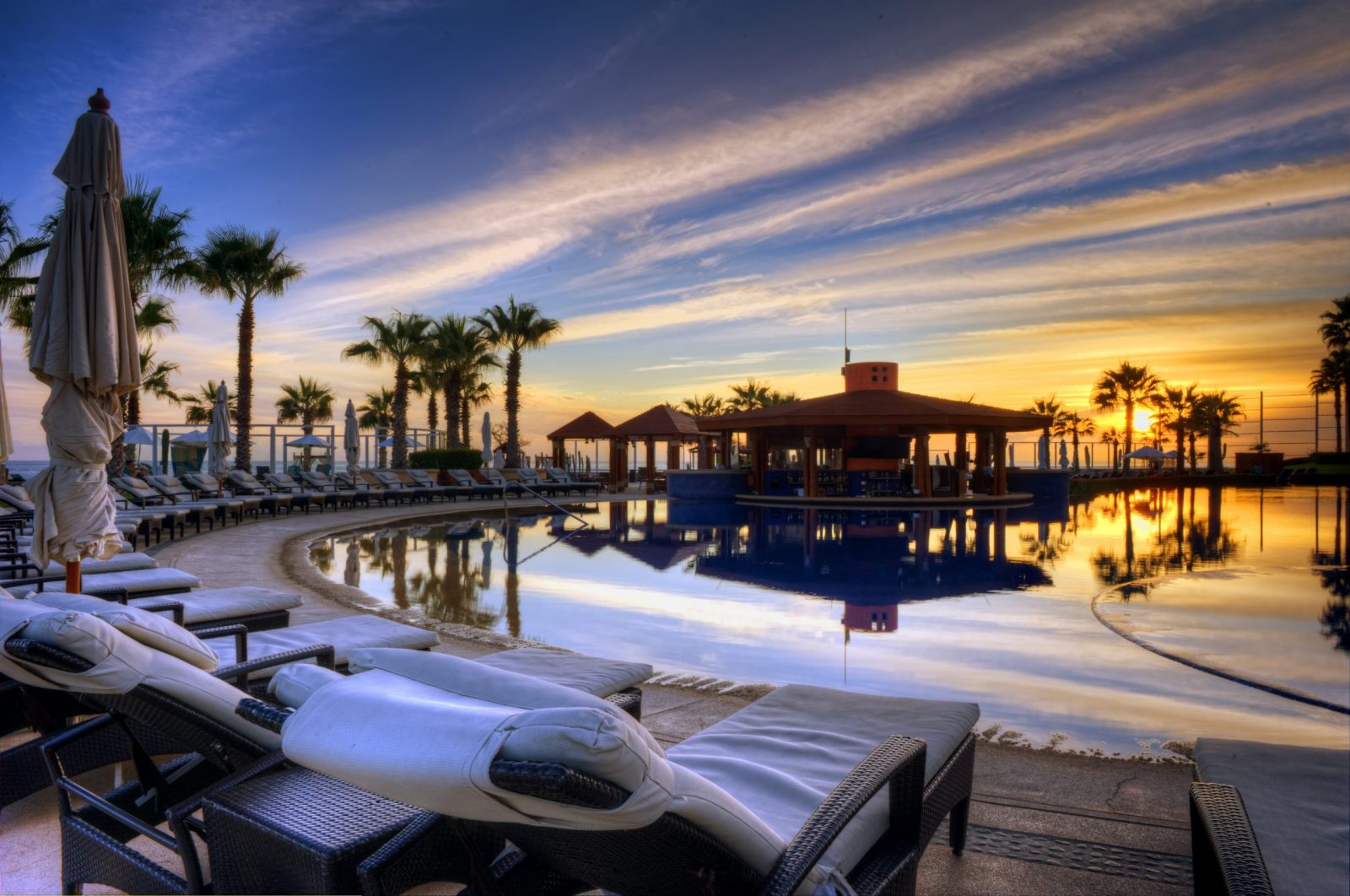 For a more tranquil getaway, Pueblo Bonito Pacifica is 15 minutes from downtown set within the exclusive Quivira Los Cabos resort community. It has a 2.5-mile-long beach, a spacious pool and hot tub.   This award-winning resort and spa destination is for adults-only.  This property has ocean view rooms, full-service amenities, a wellness-inspired spa and four restaurants.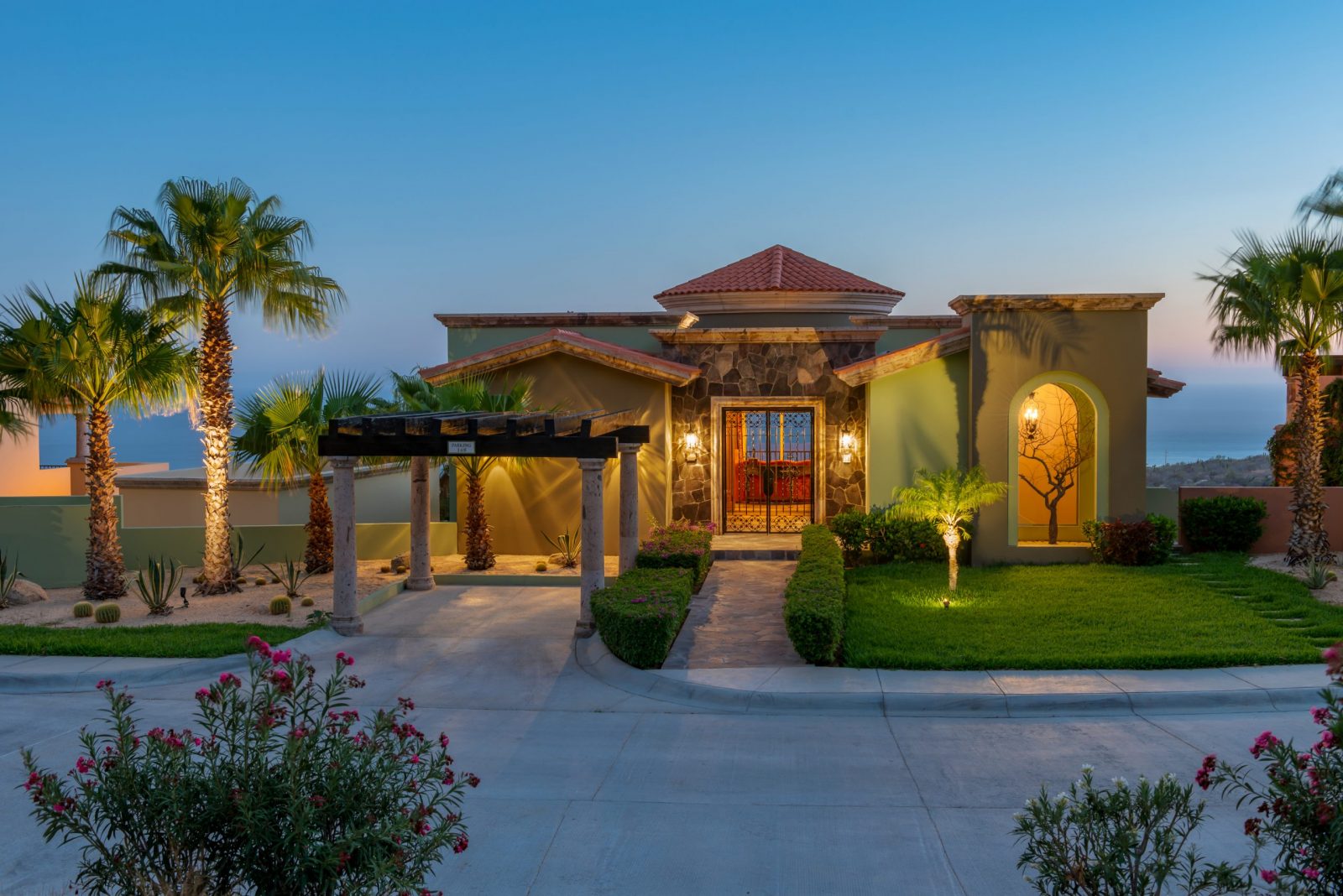 The most upscale choice in the group is the Montecristo Estates, an elite community within Quivira Los Cabos featuring spacious, multi-bedroom villas along with a private infinity pool, indoor and outdoor Jacuzzis, and maid and butler service. The richly furnished villas are designed in Spanish Mission revival style and feature panoramic ocean views.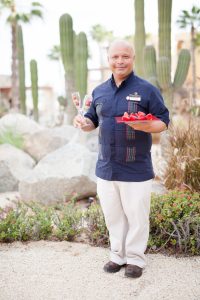 Pacifica and Montecristo Estates offer 24-hour butler service featuring "artists of service" who can create customized experiences and adventures limited only by guests' imaginations.
Additional add-ons to the package for girls opting to stay at Pacifica or at a villa at Montecristo Estates include "Hook 'n Cook," an interactive culinary experience where guests surf-cast for fresh sea food and enjoy a ceviche beach experience with the resorts' signature dishes; a final-night sunset cocktail cruise or casual beach dinner with cozy firepits; and a butler-guided shopping tour of downtown Cabo San Lucas.