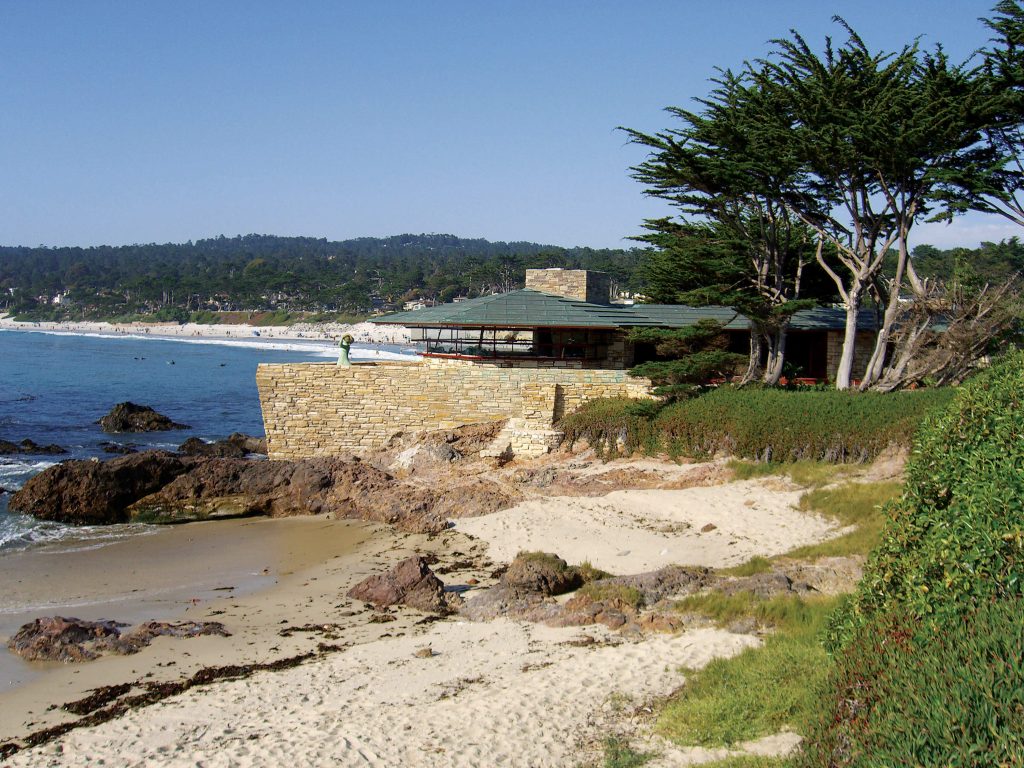 Nothing really changes in Carmel-by-the-Sea and they like it that way. The town has kindled romances, inspired artists and drawn celebrities for decades. In fact, former mayor Clint Eastwood served as the Grand Marshal of the city's Centennial Celebration Parade last October.
A visit to this quaint little city, where most of the 4,000 full-time residents know and watch out for one another, is like stepping back in time to the 20's. The classic image of Carmel is framed by the architecture of Hugh Comstock who, in the 1920s, designed cottages after the style of an English Village complete with rolled eaves, rounded doors and asymmetrical stone chimneys.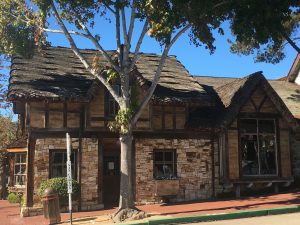 In a hundred years, the restaurants have gotten better, but the one square mile town still has no street addresses, no streetlights, and no tall buildings. Sidewalks are banned in residential areas because local ordinance forbids cutting down existing trees. This left no need for addresses, or mail delivery. Each resident has a PO Box and they pick up their mail at the post office located at Dolores Street and 5th.
To wear high heels over two inches, a special permit from City Hall is needed.
This law has been in affect since the early days and remains in force today primarily because the tripping hazard still exists with the few sidewalks on the main streets being uneven and hard to see due to the darkness.
The town continues to attract visitors because of its food, wine, architecture and art scene, and also its proximity to the ocean, Pebble Beach, the infamous 17-mile drive and Big Sur. One of the most popular things to do in Carmel-by-the-Sea is explore and wander around the back alleys, hidden nooks and crannies of the European-style village. Food & Wine tasting tours are a way to nibble and sip through the community in a short visit. Weather permitting; the white sand beach is not to be missed.
EAT
AFFINA is a modern American eatery that focuses on fresh, seasonal ingredients. Live piano music on weekends.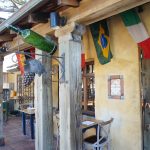 CASANOVA is a romantic French & Italian restaurant with an outdoor patio once frequented by Van Gogh. The spinach gnocchi is not to be missed.  The same family owns the new bistro La Bicyclette, equally as tasty.
ANTON & MICHEL is a restaurant that serves Continental cuisine and flambé desserts.   This three-decade old establishment had a recent makeover updating the fine dining experience.
STAY
Artist Chris Jorgensen built this 75-room hotel in 1905 for his bride Angela Ghirardelli, of the famed chocolate family in San Francisco. This historic hotel is known for its award-winning gardens, champagne breakfasts and fresh baked chocolate chip cookies in the evenings.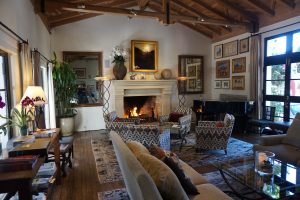 Located in the center of town, Doris Day, ardent animal lover and actress is part owner of this charming and pet-friendly historic hotel.  All 44 rooms come with complimentary sherry and fruit and nuts.
The Inn's 13 rooms and suites feature vaulted ceilings, feather beds, fireplaces and most with spa tubs.
Check out our video of Carmel-by-the-Sea here.