About an hour outside the city of Auckland, New Zealand, near Paeroa is the Kaimai Mamaku Conservation Park.  It's a step back in time to a number of historic mining and Kauri logging sites and features several popular hiking trails amongst its 174 square miles.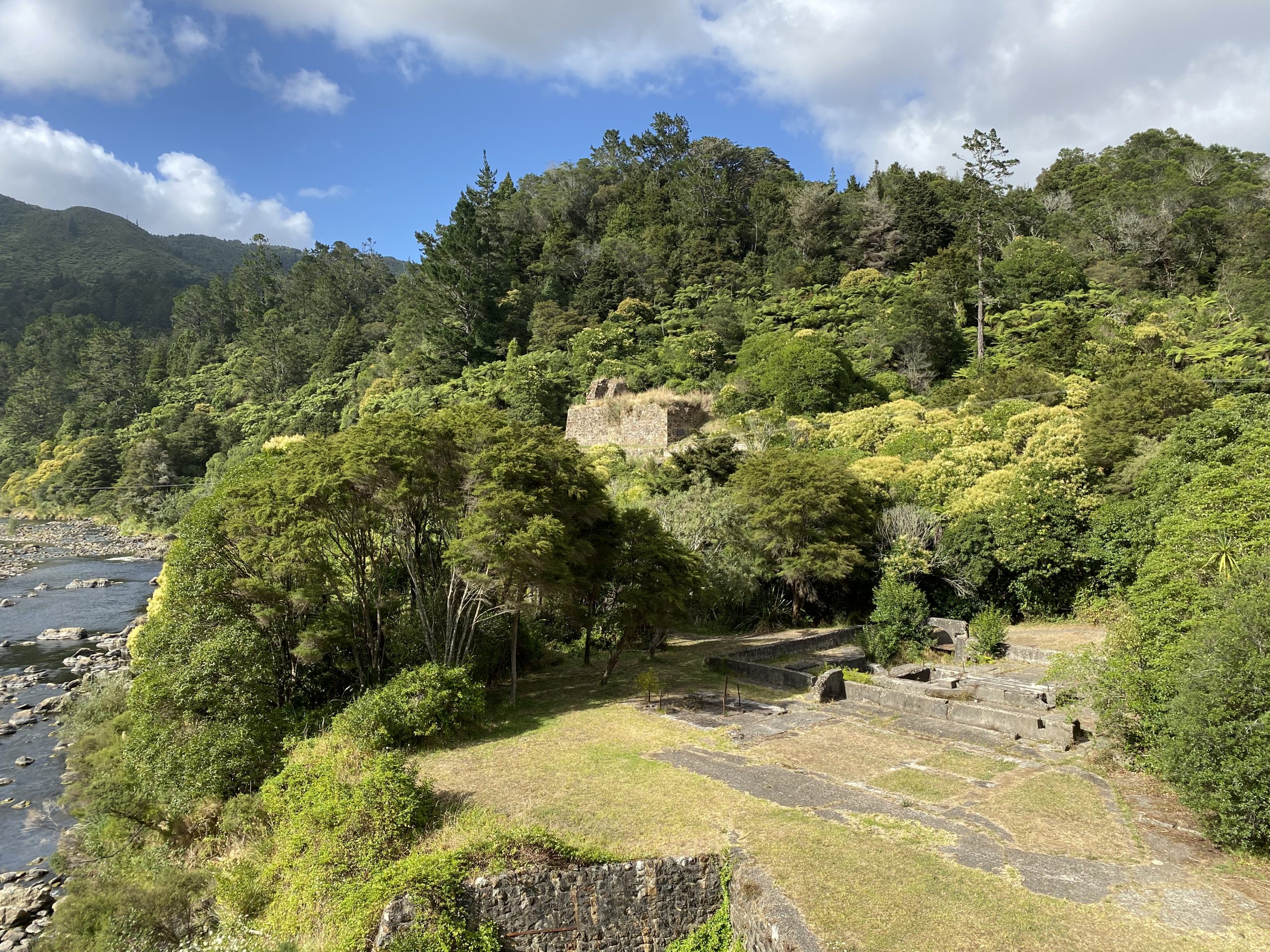 In ancient times the Kaimai Mamaku Range was a Noah's Ark for plants, riding high above seas of ice and oceans of water. In more recent times, Māori settlers formed tracks through the range, hunted in its subtropical forest and used its plants for food and medicine.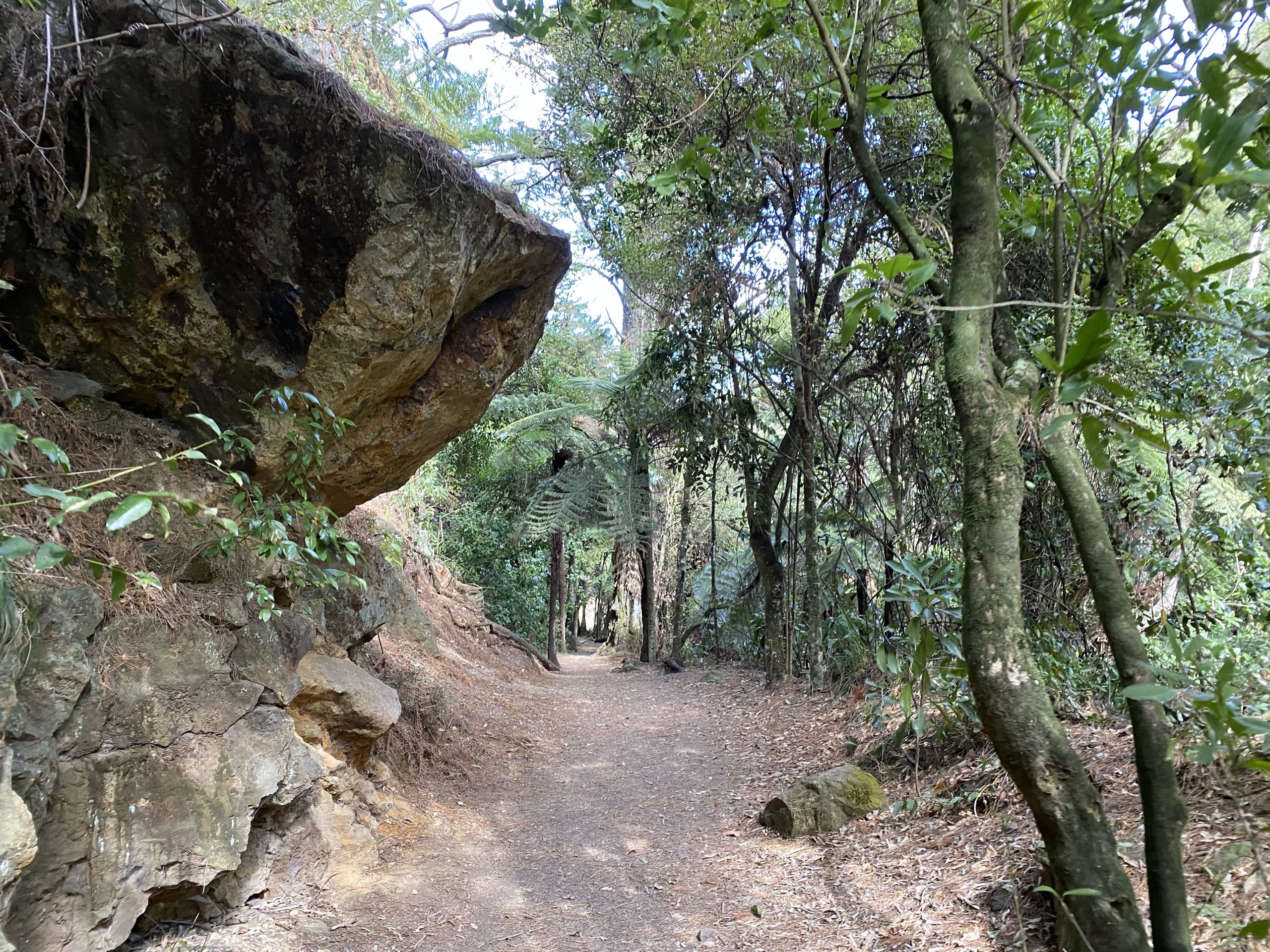 Later Europeans used the bush in much the same way, but they also milled its majestic Kauri trees and dug into the hillside for gold.  Engineering feats were accomplished during this time with bridges built to link the two sides of the mountain range in order to service the growth of economic activity.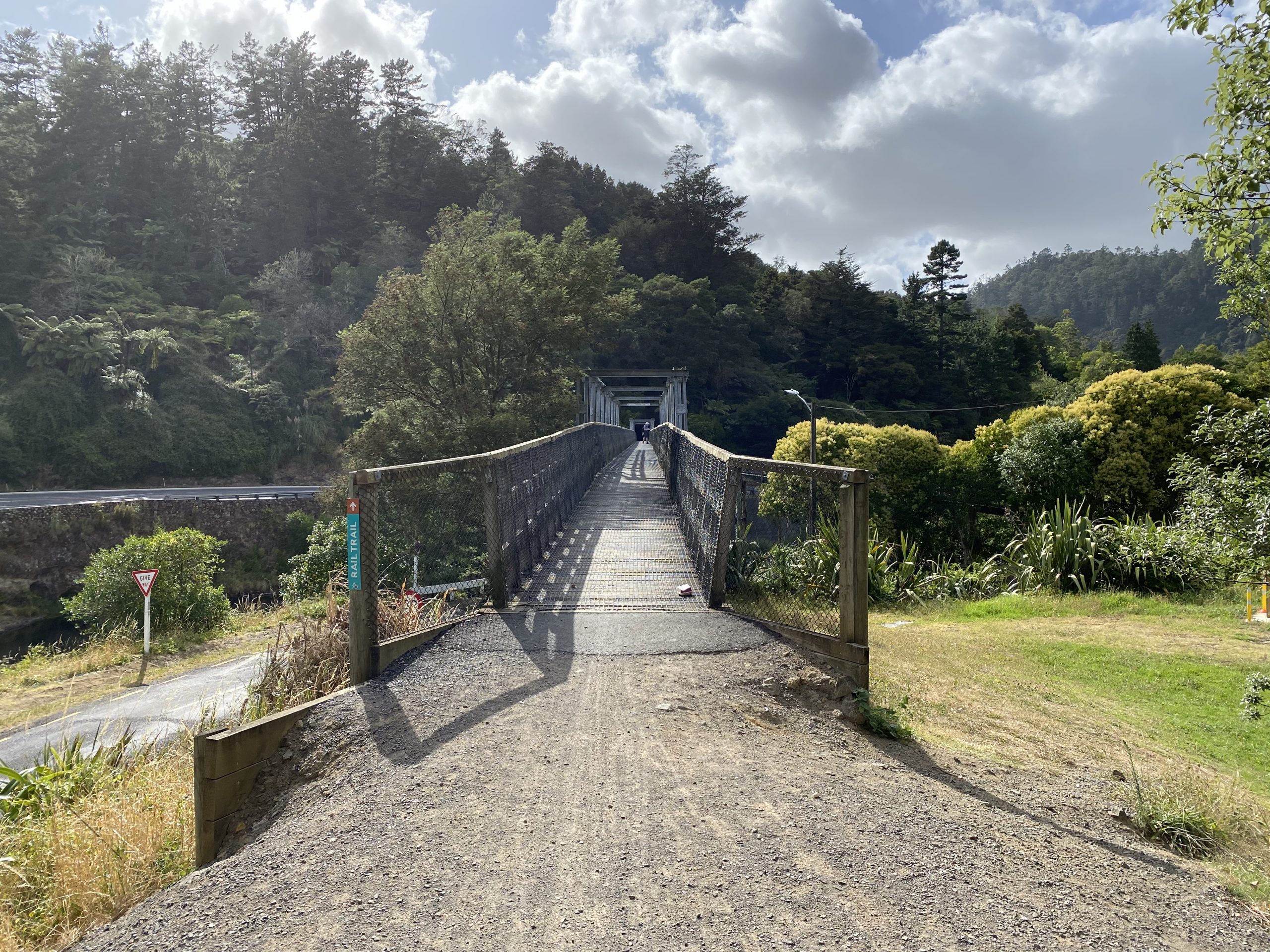 The first, Paeroa-Waihi, combined railway and road bridge over the Ohinemuri River.  Cutting the long tunnel at Karangahake proved to be quite difficult as workers encountered difficult rock, heavy water seepage and numerous slips.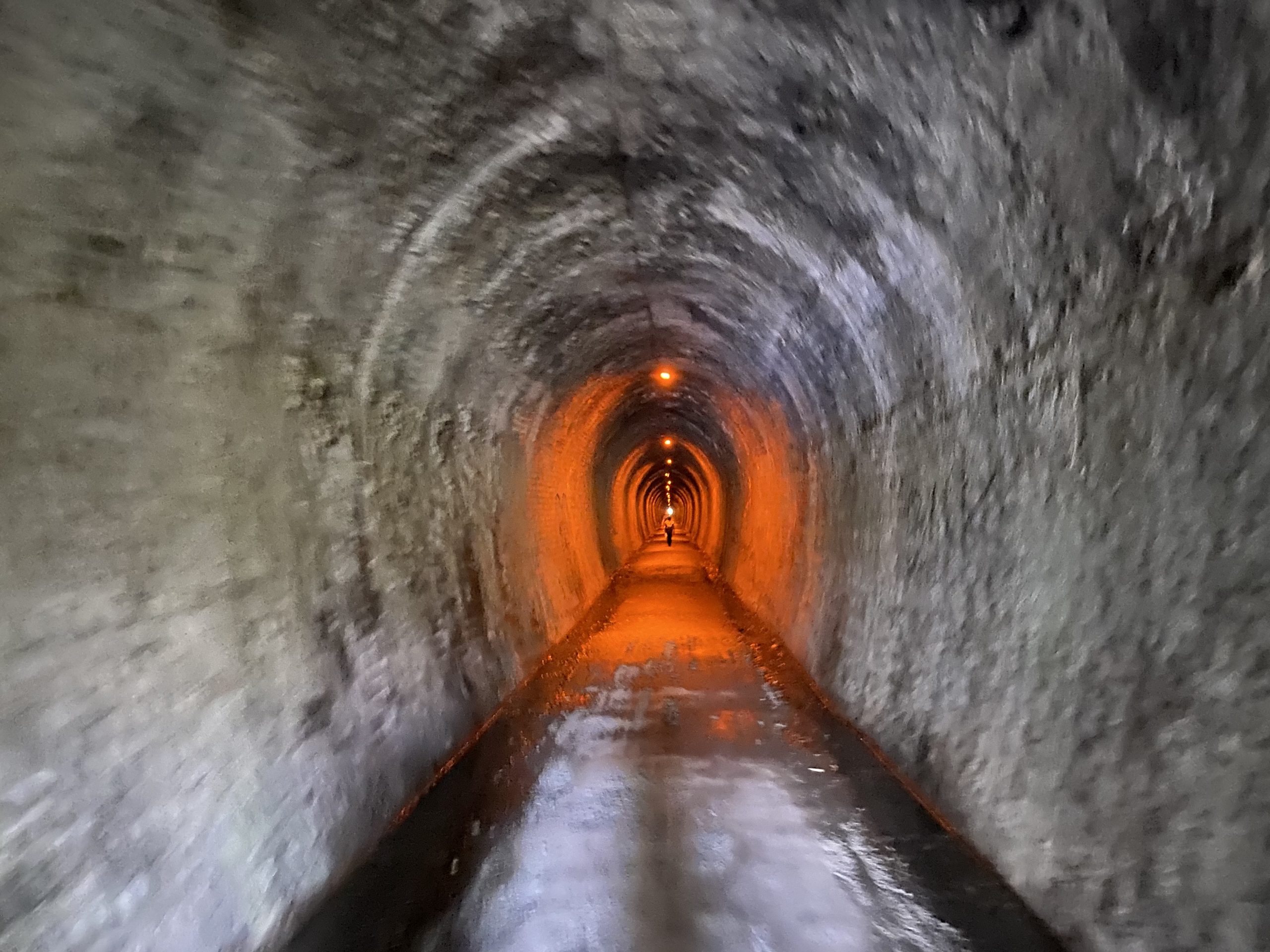 Soon after opening, an extra road bridge had to be built over the railway line to solve the issue when a train came through the tunnel mouth, it would spook the horses trying to cross the road.   Ultimately the railway had to cross the river in three places to traverse rigid rock cliffs and bluffs through the gorge.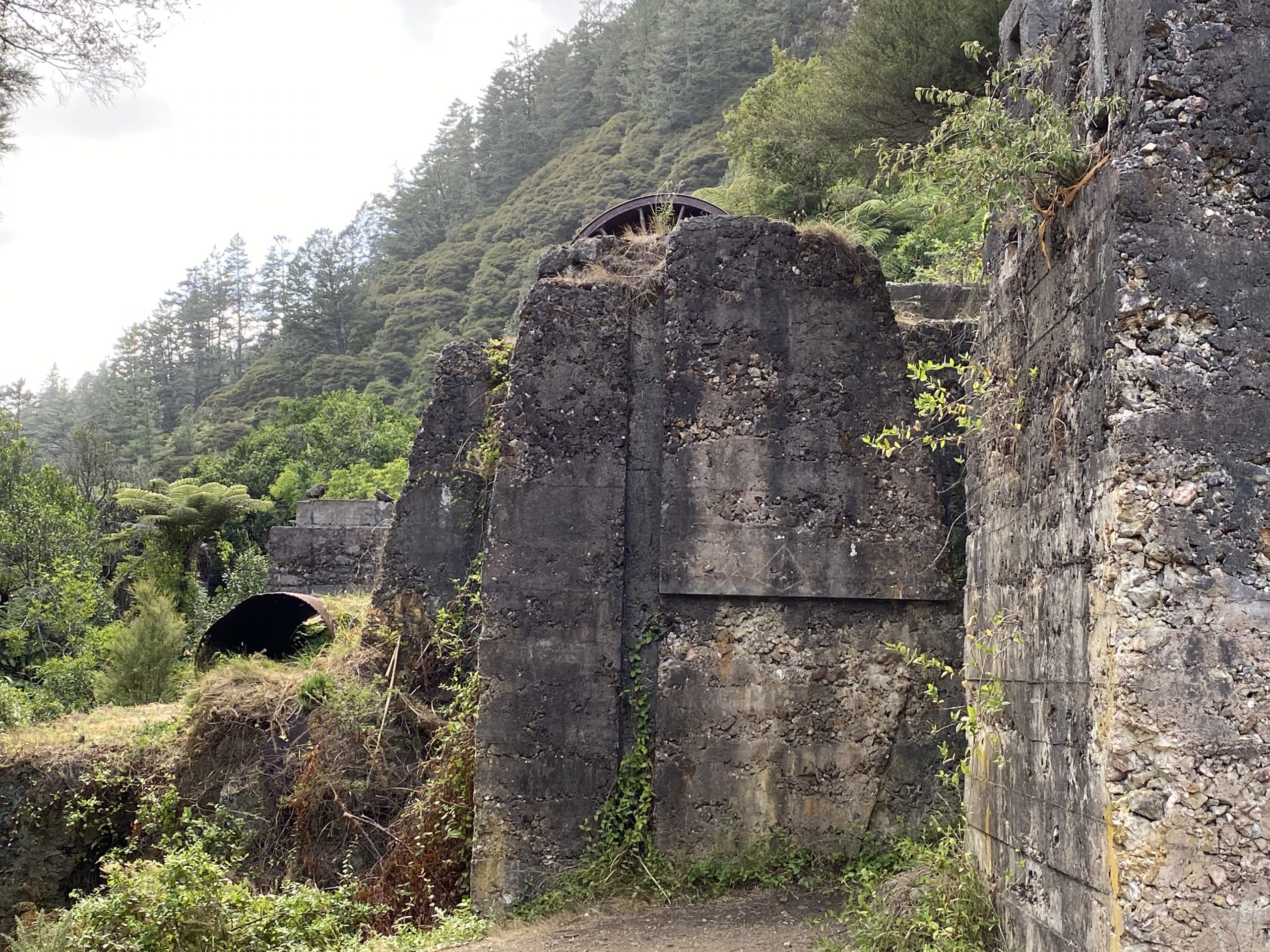 The steep gradient meant an additional banking engine was needed for the uphill run.  Smoke from the engines in the long tunnel caused health problems for the train drivers.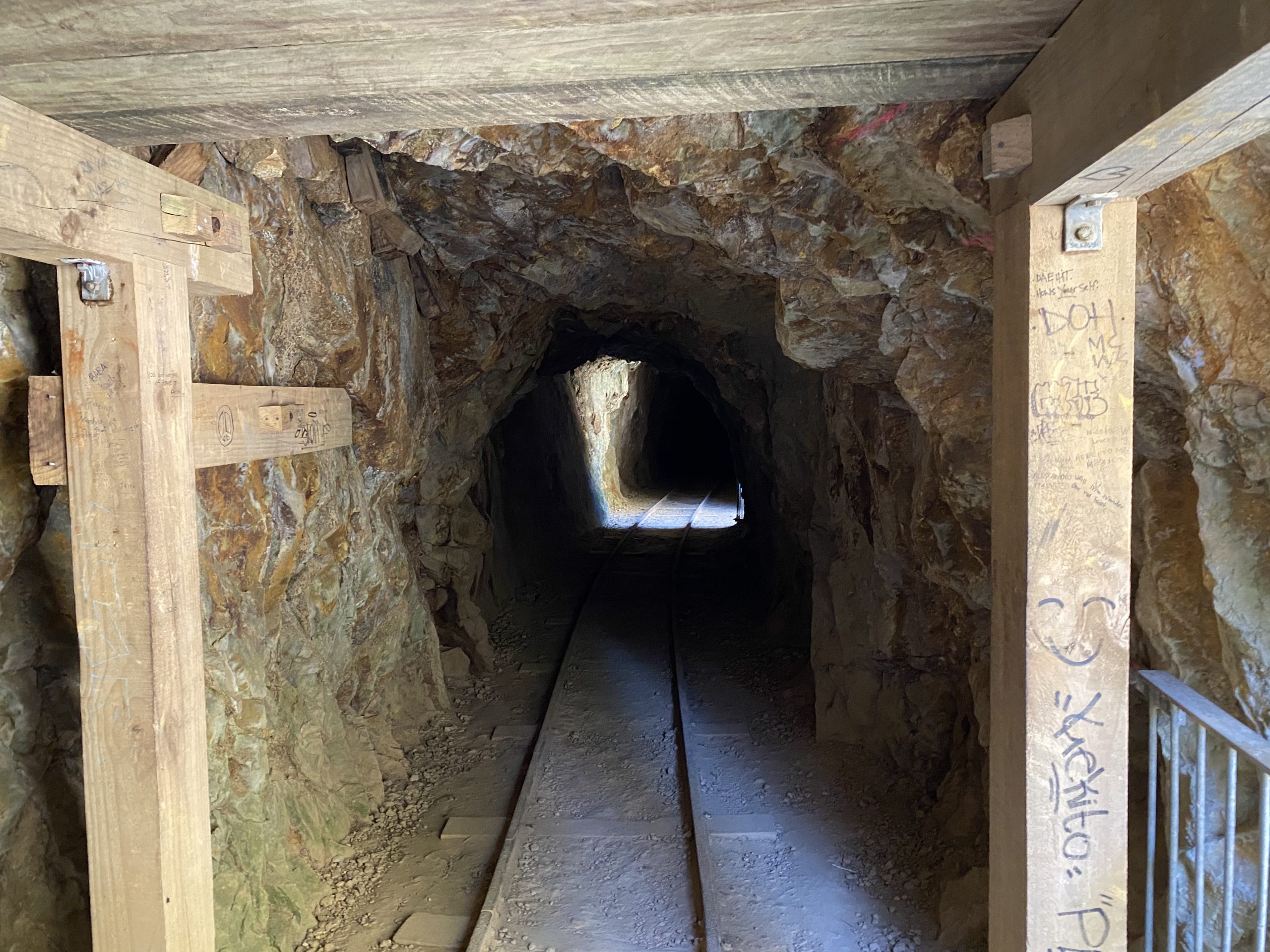 In 1885, the Woodstock Goldmining Company formed.  Fortunes waxed and waned, and management changed hands several times as fires, destructive floods, finances and technology influenced the circumstances.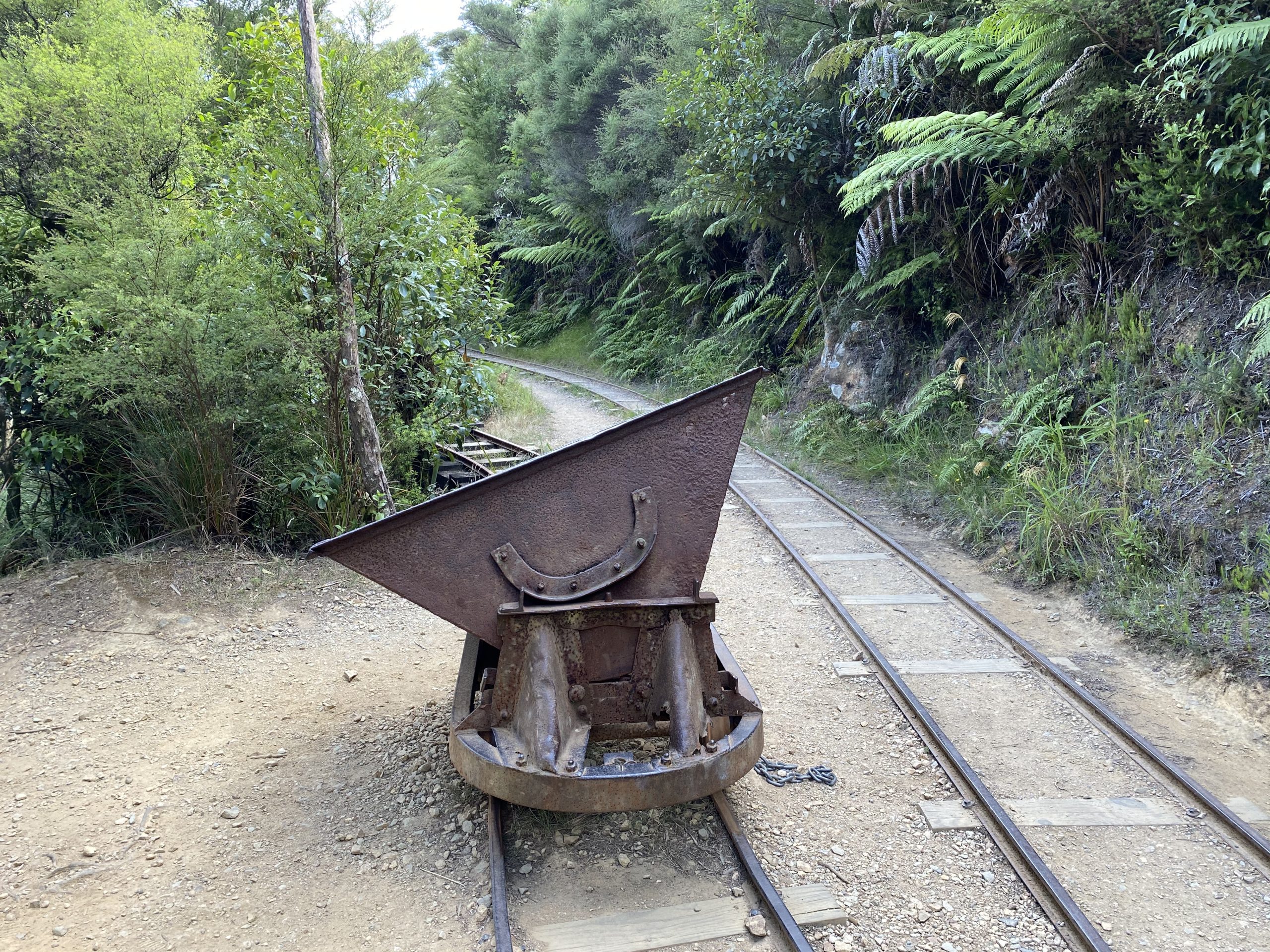 After cyanide processing was introduced, the company was able to extend its workings and erect a new battery. The battery processed gold and silver ore from the company's Maria Reef Claim in Kaimai Mamaku Range the Waitawheta Gorge. Today there are structural remains of the stamper battery and cyanide plant.