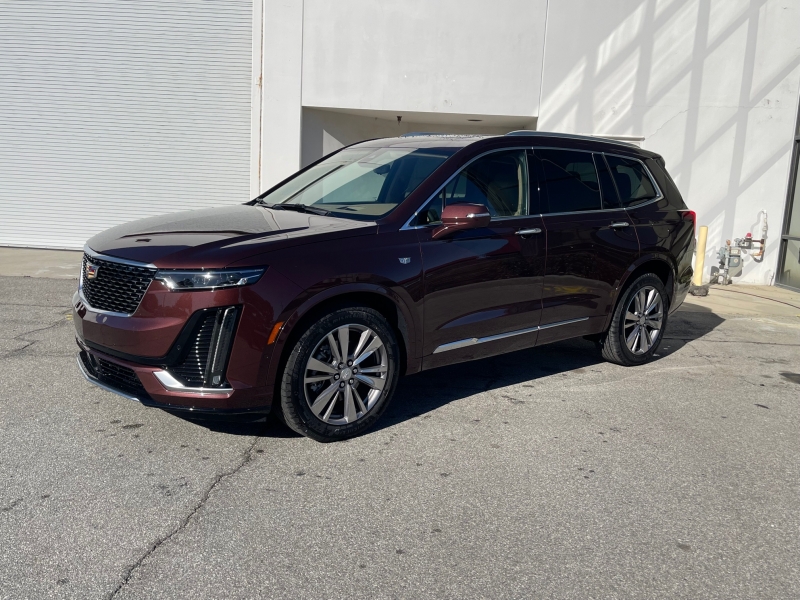 During a week-long test drive, I had the privilege of immersing myself in the opulent experience of the 2023 Cadillac XT6 Premium Luxury AWD.  A robust 3.6-liter V6 engine with direct injection (DI) and variable valve timing (VVT), and a seamless 9-speed automatic transmission, this vehicle not only redefines luxury but also elevates performance.
As I approached the XT6, the captivating exterior drew me in. The vehicle's Rosewood Metallic paint,  perfectly accentuated its sleek lines and distinctive Cadillac styling, setting a tone of sophistication that continued upon opening the door.  Stepping inside, the Maple Sugar interior with Jet Black accents enveloped me in refined comfort, setting the stage for the luxurious experience that awaited.
Behind the wheel, the XT6's performance did not disappoint. The 3.6-liter V6 engine, equipped with DI and VVT, provided a seamless blend of power and efficiency. Whether merging onto highways or navigating city streets, the engine's responsiveness was palpable, offering a super smooth and exhilarating driving experience. The 9-speed automatic transmission seamlessly shifted gears, ensuring a dynamic and controlled ride.
The XT6 also showcased an advanced technology suite that seamlessly integrated with my iphone, enabling apple car play with user friendly connectivity, navigation, and entertainment. The intuitive touchscreen interface and voice command functionality allowed for effortless control of various features, enhancing the overall driving experience.
Comfort and convenience were paramount in the XT6's design. The ergonomically designed seats provided exceptional support during both short commutes and extended journeys.  The seats have heaters as does the steering wheel.  The spacious cabin allowed for ample legroom for all passengers, creating an inviting and relaxing environment.
Safety was a priority in the XT6, evident in its array of advanced driver-assistance features. Reversing cameras that can change angles,  and Heads Up Display were my personal favorites as well as the buzzing seat as a danger warning vs. the auto breaking that other makers have.  Adaptive cruise control, lane-keeping assist, and automatic emergency braking enhanced my confidence on the road, highlighting Cadillac's dedication to prioritizing the safety of both the driver and passengers.
My week with the 2023 Cadillac XT6 Premium Luxury AWD was an extraordinary experience that showcased Cadillac's unwavering commitment to delivering luxury, performance, and innovation and spoke volumes about Cadillac's dedication to excellence.