Focus On… Refugio on California's Central Coast
By Angela Fairhurst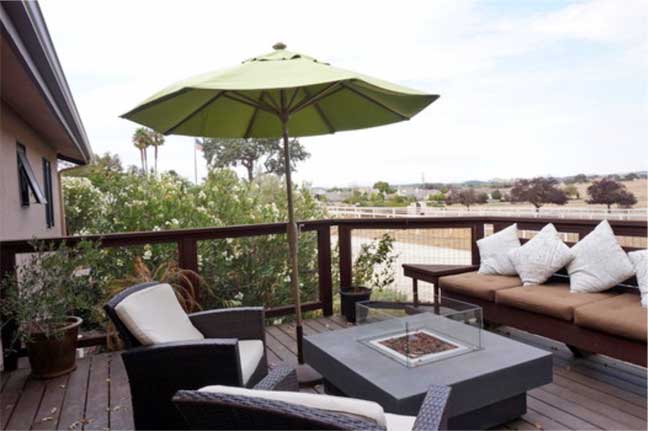 It's fall in the California Central Coast, so heading to the unique lodging and cooking experience of Refugio Paso Robles, four minutes from the Paso Robles town center, is a no-brainer. Owned by the nationally known cookbook author, Brigit Binns and her actor-husband-wine man Casey Biggs best known for his role as Damar on Star Trek's Deep Space Nine, the pair brings charm to the peaceful retreat ideal for couples.
DESCRIPTION
Refugio is a contemporary Spanish-style guesthouse. There are two vacation suites, each with their own private decks and fire pits.
The rooms are tastefully decorated in muted tones with a wood-burning stove as the centerpiece. The bathrooms are ample. They have double vanity sinks, large separate showers and soaking tubs with Refugio's own goat milk soap.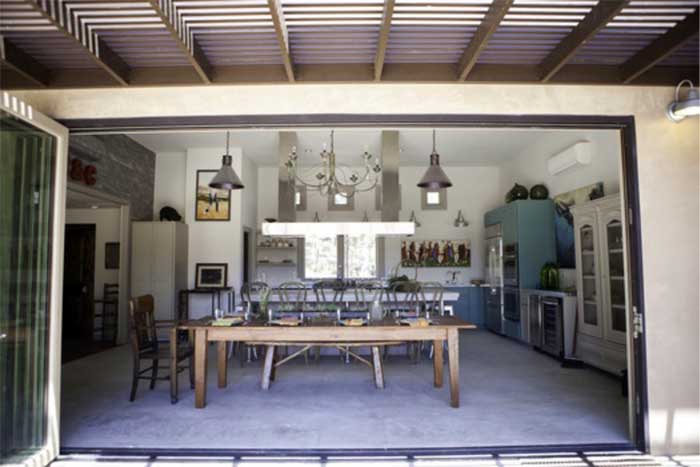 For all intensive purposes, it is a B&B, but they don't offer breakfast. Instead guests are welcomed with a bottle of local wine, an ice bucket in the refrigerator, a coffee maker and some snacks.
COOKING KITCHEN
A large patio on the opposite side of the two suites sits in front of the fully equipped kitchen. Offerings of cooking classes from visiting chefs and/or Brigit celebrating both food created from local ingredients and the regions' wine are regular fare. There is nothing better than indulging in inspiring dishes while overlooking green and golden hills, vineyards, grazing horses and sipping wine. The Refugio House kitchen and the two suites are rentable as a package deal.
NEARBY
Down the road in the center of Paso Robles there are some exceptional dining options. Il Cortile Ristorante won Open Table's 2015 Diners' Choice. Executive Chef Santos MacDonal's uses the freshest local ingredients and wine pairings to make delicious and interesting rustic Italian fare.
Thomas Hill Organics is a fine dining bistro and wine lounge dedicated to serving creative food grown on a local farm and highlighting unique wines from the central coast.
With the cabernet grapes ripening at the Eberle Winery, this was also a must stop. This winery sets itself apart from other wineries by giving free tastings and public tours of the fermenting process including their unusual underground storage caves.
Be brave, take a cooking class and savor the Paso Robles wine country at Refugio.